Queen Alia International Airport Welcomes over 722K Passengers during October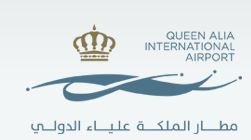 Amman, November 2019: Official statistics released by Airport International Group showed that Queen Alia International Airport (QAIA) has received 722,792 passengers (PAX) during October, representing a substantial 10.4% growth set against the same month in 2018. Meanwhile, QAIA recorded 6,547 aircraft movements (ACM) and handled 9,335 tons of cargo, marking a rise of 6.1% and 1.9%, respectively.
Since the beginning of 2019 and until the end of October, QAIA welcomed 7,636,388 PAX, up 6.1% compared to the same period last year. Furthermore, year-to-date (YTD) ACM increased by 3.9% to reach 67,813, whereas YTD cargo dropped by 1.3% to reach 85,515 tons.
"We are proud to say that we have once again surpassed last year's monthly figures. This achievement would not have been possible without the collective efforts of our teams, partners and stakeholders - who continue to work closely together to offer passengers a unique travel experience and further strengthen QAIA's standing as Jordan's prime gateway to the world," stated Airport International Group CEO, Kjeld Binger.
For further information and the full article, please visit:
http://www.aig.aero/en/content/queen-alia-international-airport-welcomes-over-722k-passengers-during-october-0