Bremen Airport - 2018 Review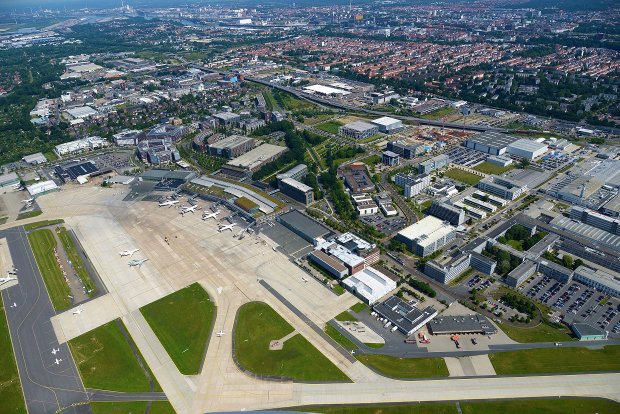 Flughafen Bremen GmbH closed the year 2018 with a slight decline of EUR 110 thousand and a slight increase in passengers.
"Overall, we are satisfied with the past year," says Ekkehart Siering, Chairman of the Board of Directors of Flughafen Bremen GmbH and State Councilor Senator for Economics, Labor and Ports, "The airport was able to recover its investments on its own and has several million euros in its legacy liabilities Erosion reduced again; Passenger numbers showed a slight growth, and the airport was able to bring two new airlines to Bremen even under difficult conditions in the airline sector. "And Airport Managing Director Elmar Kleinert adds:" It is good that we are a lightweight Passenger increase in 2018. In addition, the loss of EUR 110 thousand was EUR 2,565 thousand lower than our budget for 2018. With SWISS and our second low-cost Wizz Air, we were able to get two strong partners to the site. Nevertheless, it should not be forgotten that the insolvencies of Sky Works and Small Planet hit us in 2018. "
2,561,535 passengers will use Bremen Airport as their airport in 2018. This is about 1 percent more than in 2017 (2,540,084 passengers). For take-offs and landings, the airport recorded growth of 3.1% (2018: 31,088 compared to 2017: 30,163).
lughafen Bremen GmbH: the year 2018 in numbers
Passengers 2561535
Aircraft movements 31088
Investments € 15.4 million
Depreciation € 9.2 million
Result - 110 kEUR
Employee 185
Sales € 47.6 million
New airlines and changes in the airline world
Two airline bankruptcies struck the airport in 2018: Both Small Planet and SkyWork were rounded off last year and are thus no longer part of the airport's portfolio. Bremen Airport has succeeded in winning over a new low-cost provider for Bremen: Wizz Air started operations in March from Bremen and now flies to the cities of Kiev, Skopje and Gdansk. Swiss has been flying to Zurich twelve times a week since last October. In contrast to the success message regarding Wizz Air, however, was the closure of the Ryanair crew base in Bremen. Ryanair nevertheless commits itself to the location Bremen. Since the end of March, travelers can now reach eleven direct destinations in Greece, Italy, Portugal and Spain or attractive cities in Lithuania, Sweden and the United Kingdom.
The year 2018
Elmar Kleinert takes up his post as the new Managing Director of Flughafen Bremen GmbH.
On 1 July 2018, Elmar Kleinert took up his post as the new Managing Director of Flughafen Bremen GmbH and has already arrived well in Bremen and at the airport.
Vereinigung Cockpit - Flughafen-Check 2018
With its overall rating of 1.7, Bremen Airport once again scores as the best airport in northern Germany in 2018 - and thus for the fourth year in a row - in the annual safety study conducted by Vereinigung Cockpit Leipzig / Halle and Munich (both 1.6) and on the same with Stuttgart Airport. With the predicate "flawless" and the overall rating of 1.7, Bremen Airport is well above the national average of 2.3.
Excellent: Bremen Airport is popular with business travelers
Bremen Airport is popular with business travelers. In July 2018, it was voted the second-best German airport for business travelers by the readers of the business travel magazine "Business Traveler". This is already the fifth award after 2009 (3rd place), 2010 (2nd place), 2015 (3rd place) and 2016 (2nd place).
New children's exhibition at Bremen Airport
Bremen Airport has a new exhibition, the BRE Explorer World. It is aimed primarily at the small passengers who are curious about the "world of the airport": How many bees actually live in the meadows around the airport? Which is the top destination, which is approached from Bremen? And how can the airport ensure that residents are as little affected by aircraft noise as possible? Answers to this and many other information on the topics of the environment and sound insulation can be found in the new BRE discovery world on the second floor of the terminal.