Oman Airports: Another record breaking year for the airport operator – Muscat 14 million (+17%) and Salalah 1,5 million (+24%) passengers in 2017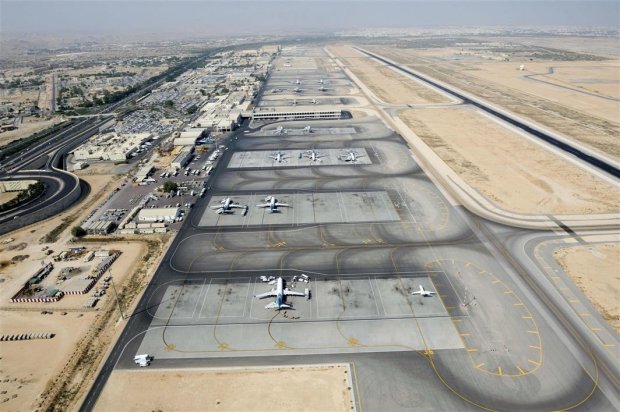 Muscat Airport adds nearly 2 million more passengers Air freight over 200 000 tons (+24%) in Muscat International Airport
Oman Airports can look back on a year of a very strong passenger growth in Muscat and Salalah International Airports, including regional airport of Sohar. The number of passengers in Muscat International Airport exceeded 14 million passengers (+17%). Salalah International Airport broke also its record – over 1,5 million passengers (+24%) resulting in increase in both domestic and international travel. Additionally, flight movements increased double digits in Muscat International Airport by 11 % exceeding 114 000 movements. Salalah International Airport had 14 381 flight movements respectively (+40%).
Oman Airports witnessed new destinations and new route launches during the year when Oman Air started operations to Nairobi, Kenia and Manchester, UK. The airline also launched a direct route from Salalah to Kolkata (Calcutta), India. The second national carrier Salam Air started also its operations in Oman in the beginning of 2017, mainly focusing on the domestic sector connecting Salalah and Muscat, as well as international routes to UAE, Saudi and Pakistan. Salam Air was also the 1st airline to enter to Sohar Airport connecting Salalah and Sohar.
Transfer traffic in Muscat International Airport increased by 33% exceeding 6,44 million transfer passengers strengthening the airport's hub strategy. The biggest markets to/from Oman are GCC countries representing 35%, Indian subcontinent 35% and Europe by nearly 10%. In addition to Oman Air's rapid growth especially in transfer traffic, major foreign carriers showed positive growth numbers in 2016. Qatar Airways added frequencies to both Muscat and Salalah as well as the airline entered to the Sohar Airport providing connections to / from / via Doha. Third airline who entered to Sohar Airport during summer 2016 season was Air Arabia. In total the Sohar traffic increased from launch to over 113 000 passengers and 782 movements in just approximately 6 months. Other foreign airlines starting new routes were both Shaheen and Kish Airline, who started Bandar Abbas and Multan respectively.
Freight Transport
Freight Transport at Muscat International Airport enjoyed positive growth of 24%, where the cargo volumes in 2017 exceeded 200 000 tons compared to 162 000 tons in 2016. The growth is mainly transfer traffic cargo growth. Additionally, DHL started weekly freighter operation connecting Muscat to Bahrain Airport. Salalah has a favorable geographic position e.g. the 2nd busiest sea port in the Middle-East and it is expected that by enhanced collaboration with cargo stakeholders to develop e.g. sea-air transportation services, airfreight volume will be on growth path in coming years.