NUE is excited for its special role during the EURO2020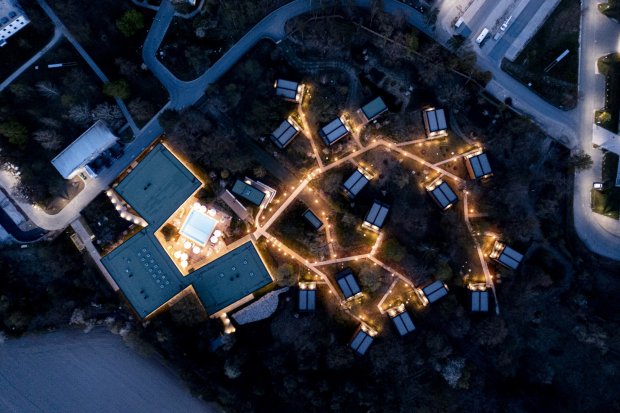 Nuremberg Airport is pleased to welcome the German National Football Team. "Die Mannschaft" as the team is called in Germany came to train, work and rest between the matches for the EURO2020 which begins on 11 June.
The football players are staying at the training camp "Home Ground" during the entire championship. It is a new and sustainably built complex at the adidas campus in Herzogenaurach which is only 20 minutes away from NUE airport.
The adidas company was founded by the Dassler brothers in Herzogenaurach in 1924. Nowadays, adidas is a worldwide renown sports equipment group which has over 62,000 employees. There are nearly 6,000 employees working in the holdings headquarter in Herzogenaurach alone.
The internationality of adidas is an important factor for the international route development at Nuremberg airport.
adidas has many headquarters for their foreign subsidiaries around the world, so travelling by plane is a common need of their employee's jobs. Many headquarters in America, Asia and Europe are not yet connected with direct flights, therefore several unserved route opportunities, like Moscow which is within the top-5 of unserved routes at NUE, are interesting for their business travel.
Since adidas recruits talents from all over the globe, their workforce is multicultural and international with a strong desire to travel VFR.
NUE is excited to be the base airport for the German National Football Team during the EURO2020 knockout phase. Obviously, NUE hopes to be able to send "Die Mannschaft" to the European Championship final.