Growing supply at Paderborn-Lippstadt Airport - More flights in the Easter holidays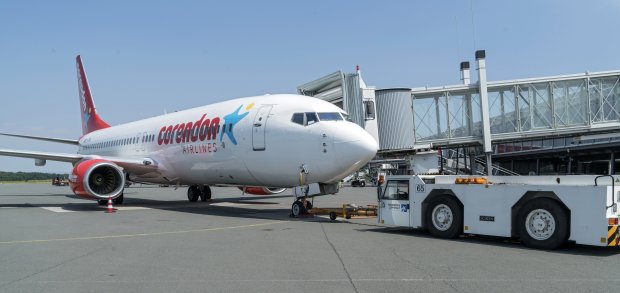 320 flights, eleven airlines and ten destinations - for travelers at Paderborn-Lippstadt Airport, more capacity will be available in the coming Easter holidays. During the travel period from 13 to 28 April, more than 43,000 seats will be available for the holiday trip.
This corresponds to an increase in seating capacity of almost 20 percent compared to the same period of the previous year. Antalya is the most frequently used holiday destination in the Easter holidays with 76 flights over the period. With Corendon, Freebird, Pegasus and Sunexpress, four airlines are bringing travelers from their home port to the Turkish Mediterranean coast and back.
The Balearic island of Mallorca is represented by 46 Eurowings flights at its home port. Other Spanish destinations include the three largest Canary Islands, Gran Canaria, Fuerteventura and Tenerife, which are served 14 times by TUI Fly. Other destinations from PAD are Hurghada, Heraklion and Pristina. With just one stopover, the 158 flights to and from the Lufthansa hubs in Frankfurt and Munich will connect you to numerous other destinations in Europe and around the world.
"For the Easter holiday, travelers can choose from a much larger range of flights at their home port this year. We are very pleased that, on the one hand, Antalya is significantly more represented and, on the other hand, larger aircraft are being used on popular routes, allowing more passengers to depart from PAD, "says dr. Marc Cezanne, Managing Director of Flughafen Paderborn / Lippstadt GmbH.
Stefan Hensel
Head of Corporate Communications
Paderborn-Lippstadt Airport
+49 (0)2955 77 269
+49 (0)2955 77 319
hensel-s@airport-pad.com
(photo:Paderborn-Lippstadt Airport)