Southampton Airport prepares for busiest summer ever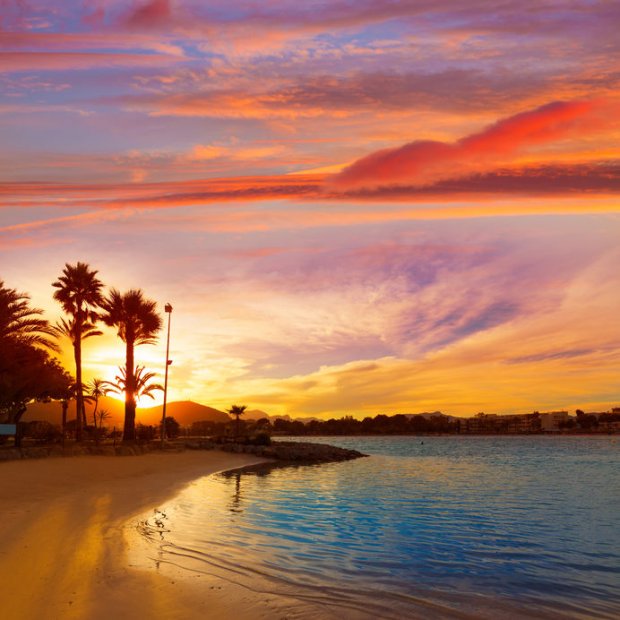 Alcudia-Majorca - a great summer destination
Southampton Airport is currently preparing for its busiest summer ever with over 430,000 passengers due to travel through in July and August, a 1.5% increase on the same period last year. Passenger numbers for July are forecast at 216,099, an increase on last year's 207,631, and August passengers numbers are predicated to reach around 217,773.
In preparation for high passengers numbers the airport has been investing in the terminal to ensure that the journey through is still as easy, fast and friendly. This includes introducing parallel loading in the security area to make it more efficient, introducing a new desk at Border Force to speed up the immigration process for arriving passengers, and installing a new WH Smith Tech Express kiosk in the departure lounge to improve the customer experience.
The airport believes that new airlines and routes have played a large part in the increased passenger numbers. This summer has seen a new service to Ibiza with Volotea and Thomson commence as well as a new route to Rodez with Eastern Airways. The route to Cork with Aer Lingus Regional will be operating for an increased 6 days a week during the summer timetable and Flybe introduced their weekend leisure hub allowed regional passengers to seamlessly connect through Southampton to their final destinations in France and Italy.
Southampton Airport also hopes to see many people making use of its late summer sun flights, with destinations such as Portugal and Spain continuing to operate throughout September and October. Southampton Airport Direct Travel is currently offering 10% off of all September and October holidays when booked online before 31st July. Some of the packages on offer include Alicante for 7 nights in the four star Alicante Hills Hotel from only £419pp* and Majorca for 7 nights in the four star Eix Alcudia Hotel from £527pp**.
Dave Lees, Managing Director at Southampton Airport, says 'We are looking forward to our busiest summer ever which comes just after we surpassed the 2 million passenger milestone back in April. It is great to see so many people flying local this year to some fantastic destinations in France, Italy, Spain and Portugal. We hope to see this trend in passenger numbers rising continue through the year as we introduce our new airlines for ski this winter, easyJet to Geneva and powdair to Sion.'