Chopin Airport begins 2020 with a record January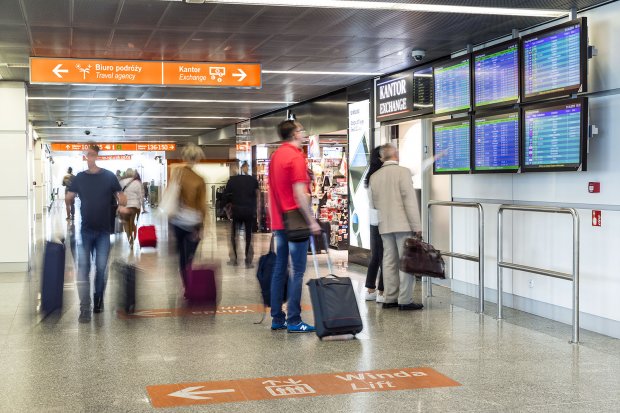 Chopin Airport entered the new year with a record. This is a the best January in the port's history in terms of the number of passengers served.
In January 2020, a total of 1.350 million passengers used the services of Chopin Airport. It is 13.1 percent more than in the same period last year. 1.214 million people were served in international traffic (by 13.7 percent more), while in the domestic - 136 thousand. (8.6% more).
1.022 million passengers chose the traditional airlines (increase by 12.9 percent), 0.220 million decided to choose the low-cost airlines (an increase of 10.8 percent), and 0.108 million people bought tickets for charter flights. (increase by 1.3%). The vast majority of passengers, 56.6 percent, traveled in the Schengen area and 43.4 percent has chosen destinations to Non-Schengen countries.
The results for January 2020 for the cargo and mail transport segment are also interesting. Cargo transportation on board all aircraft amounted to 8 146.4 tonnes. However, the carriage of mail on board all aircraft amounted to 1 256 tonnes.
The latest data clearly confirms the role of the capital's port as an important transfer point in Central Europe, which constantly maintains a high position on the map of international air connections.
Top 5 regular connections in January 2020:
1. London - 81 801 passengers
2. Kiev - 38 977 passengers
3. Paris - 38 154 passengers
4. Frankfurt - 36 764 passengers
5. Doha - 35 945 passengers
Top 5 non-scheduled connections in January 2020:
1. Hurghada - 11,525 passengers
2. Tenerife - 7,140 passengers
3. Marsa Alam - 7,099 passengers
4. Las Palmas - 6,714 passengers
5. Punta Cana - 5 293 passengers