First Time Attendees
First Time Attendees
All our Routes events follow a similar concept, with face-to-face meetings forming the core of all our events. This simple guide is designed to help you through all aspects of our events, from registering on Routesonline to getting the most from the event whilst onsite.
Before you travel to the event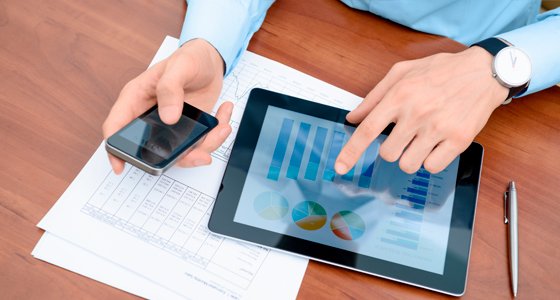 This section is designed to help you before you attend your chosen event. It will cover all aspects of what you can expect once you've registered alongside the steps you should take to maximise your time whilst at your event.
1. After you've registered
Once registered you will receive a confirmation email, (once your booking has been approved and processed by our Registration Team). This email will provide you with your Personal Registration Code (PRC) and will also include event details such as official tours, hotel information and visa requirements. If you haven't yet received your PRC please contact our registration team.
2. Plan for your meetings
Your next step should be to view the attendee list, this will allow you to identify top targets and help you begin building your tailored case studies to present to these organisations.
3. Request your meetings
Once you have identified your top targets ensure you're prepared for when scheduling opens. Scheduling across all Routes events opens at varying times dependant on the size of the event and can be found in our guide to requesting your meetings. Be sure to request your meetings early, as the most popular diaries fill up fast.
4. Book your hotel and tours
Here at Routes we try to assist you as much as we can through the event process. We offer a range of hotels with preferential rates alongside official tours for you to experience what the destination has to offer, click here to view the tours and hotel information for your event.
If you should have any further questions, please contact Rachel Millar who will be happy to guide you through this process.
5. Book your flights!
This may be a simple step, but it's good to remember to organise your arrival as early as possible. Careful planning will present you with enough time to adjust a different time zone, enjoy a complimentary tour and maximise your time whilst onsite.
6. Check the event programme
It's important that delegates recognise the full scope of what Routes events offer, the face-to-face meetings form the core of all events however we have a wide range of elements which compile the full event programme. The conference programme, networking opportunities and exhibition areas all contribute to the event, make sure you are aware of the full event programme before your arrival.
7. Plan your networking
There are a number of networking opportunities throughout Routes; key social events usually include the Welcome Reception and Networking Evening. Having prior knowledge of these events before your arrival onsite can often help you plan your time. Networking Evenings have been hosted in a range of spectacular locations, and at World Routes 2018 the networking evening will take place in the Canton Tower, one of the tallest buildings in the world. The networking opportunities at Routes events present you with the perfect setting to socialise with colleagues in an informal atmosphere.
8. Check your diary
Requesting a meeting doesn't necessarily guarantee you a secured meeting slot, ensure you check your Draft Diary before you arrive onsite to avoid any shocks, scheduling questions can be directed to our Scheduling Team.
Getting the most from your visit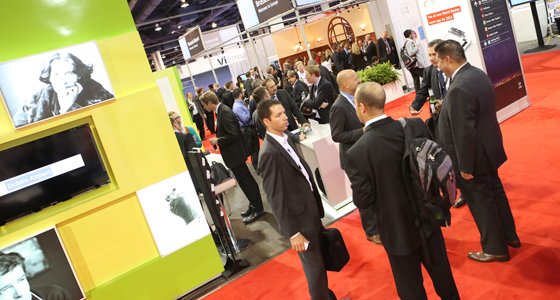 This section will cover the most common questions we face onsite, it is aimed at helping you understand the procedure of our events and what you can expect, from requesting extra meetings to internet access in the venue.

1. Collect your diary
Once you have collected your badge from the Registration Desk all delegates with pre-scheduled meetings can collect their diaries from Diary Advice, there will be an event floorplan near the Registration Desk for you to identify where this is located.
2. Request extra meetings
Having received your diary you will be able to identify your free slots alongside those targets which you are yet to arrange a meeting with. To request meetings onsite delegates are able to use our OMS (On-site Meeting System). You can learn more about the OMS and how to use it here.
3. Dress for the occassion
The dress code during the event is "business casual attire" for the various social occasions, this may vary dependant on the host and the location of the evenings.
4. Know who's who
To help you identify individuals at our events, delegates will wear colour coded lanyards with their name and organisation printed on. Delegates will be badged as follows: Airlines – Red; Press – Grey; Other delegates – White. This is designed to help you in all of your networking activities.
5. Join the debate
All our events include a conference programme, you can find out more about the conference programme sessions here.
6. Network between meetings
The Networking Area is the hub of the event and the base for all exhibitors and delegates throughout proceedings. In the Networking Area there will be refreshments and seating, where delegates can meet and relax in an informal environment.
7. Find the right table
All airline tables are located in the Airline Meeting Halls. You will be able find the location of the specific carrier table by consulting the airline table plans, usually located just outside the halls. If an airline is not at their table at the time of a meeting, then please visit the Hall Manager's Desk within the Airline Meeting Hall or Diary Advice who will be able to advise you.
8. Get connected
At all our Routes events we persevere to provide you with the best complimentary WiFi possible, details of the network name and login details will differ from event to event. The WiFi at World Routes 2018 is being sponsored by Venice Airport. You will be able to find out further details by speaking to any member of the Routes team.
9. Ask the Routes team
If you should have any issues whilst onsite at any of our Routes events please visit the Routes stand or one of our features areas (Diary Advice Desk, Hall Managers Desk and the Registration Desk) and speak to a member of the team, we will endeavour to solve any issues you may have alongside offering our own guidance should you be a first time attendee.
Key Contacts
Please feel free to contact the relevant member of our team should you have any questions or issues leading up to our events along with any requests during and post event.
Please use the links below to email the relevant team, alternatively you can call Routes on:
0161 234 2730

Commercial Team
Airline Team
Scheduling
Event Registration
Downloads