World Routes 2014: Live
This year's World Routes is hosted by Chicago Department of Aviation and Choose Chicago.
Chicago is one of the most popular visitor destinations in the world. Its unique combination of bustling cityscape alongside beautiful parkland and stunning lakeside vistas saw over 46 million visitors in 2012.
Ranked seventh in the world in the 2012 Global Cities Index, Chicago has the fourth largest GDP in the world amongst metropolitan areas, ahead of both London and Paris. Chicago is also a major domestic and international transport hub and home of United Airlines and Boeing, as well as two internationally renowned airports. Chicago's main airport, O'Hare International, is the second busiest airport in the world for traffic movement and the fifth busiest in the world for passenger traffic, and Midway is the busiest airport in Southwest Airlines' system - meaning Routes delegates can enjoy this year's conference in a city that is rightly regarded as a true aviation landmark.
For more information about the host, attendees and event click here
​

#WorldRoutes: Live #WorldRoutes Tweets
​

Programme

​ Saturday 20th September
09.00 - 17.00
Registration and Diary Advice Opens
09.30 - 18.30

Hosted Networking Stands - Open house for all delegates

Location: Networking Village

10.00 - 17.00

Location: Skyline Ballroom

10.30 - 13.00

Face-to-Face Meetings

Location: Airline Meeting Halls 1 & 2

13.00 - 14.00
Networking Lunch
14.00 - 15.50

Face-to-Face Meetings

Location: Airline Meeting Halls 1 & 2

15.30 - 16.00
'How Routes & Route Exchange Works'
Location: Theatre 1
15.50 - 17.30

Face-to-Face Meetings

Location: Airline Meeting Halls 1 & 2

18.00 - 20.00

Welcome Reception hosted by Chicago

Location: Art Institute of Chicago
​

Download the app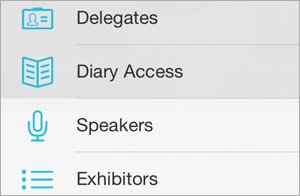 Don't forget to download the World Routes app. The official event app is your companion for the event providing you all the information you need ahead of and during the event. Access you meeting schedule, build your own agenda and more. Download it now to avoid the rush during the event.
​

Join the conversation!

Whether you are you in attendance with us in Chicago or simply following the conversation online - tweet, facebook and instagram your content to the #WorldRoutes hashtag!
​

Leave a comment/question