Complimentary Tour Programme
Please note booking for tours at World Routes is now closed.
Half-day Tour-Jinsha Site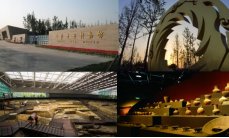 Discovered in February 2001, the Jinsha Site covers 5 square-kilometres, and dates back to the 12th to 7th century B.C. (2900-3200 years ago). At its peak it was the capital of the ancient Shun Kingdom, considered to be the ancient civilization centre along Yangtze River. It was the first major archaeological discovery in China at the beginning of the 21st century, and also a significant archaeological event following the discovery of the Sanxingdui site in Sichuan Province, becoming one of the Ten Major Archaeological Discoveries of China in 2001.
Date
Itinerary
24th September
08:20 - 08:30
Gather at pick up point
08:30 - 09:20
Transport to Jinsha Site
09:20 - 11:20
Sightseeing at

Jinsha Site

11:20 - 12:00
Transportation back to

pick up point
Half-day Tour-Chengdu Research Base of Giant Panda Breeding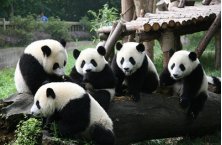 The giant panda is a rare and beloved animal that only inhabits the six major mountain ranges in Sichuan, Shaanxi and Gansu provinces of China. The Giant Panda is considered a national treasure, with the base in Chengdu leading scientific research into this endangered species.
The museum's includes displays of panda habitat and of pictures of pandas, and there are many scientific displays that give visitors a comprehensive education on their characteristics, habitat and distribution in the wild, and China's conservation and breeding efforts.
Date
Itinerary
24th September
08:50 - 09:00
Gather at

pick up point

09:00 - 09:50
Transportation to Chengdu Research Base
09:50 - 11:20
Tour of

Chengdu Research Base

11:20 - 12:00
Transportation back to

pick up point
Half-day Tour-Anren Ancient Town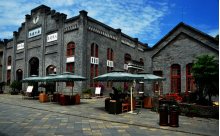 Established in 620, the Anren Ancient Town in Dayi County has a long history. Anren Ancient Town was first built in the Tang Dynasty, with the existing old neighbourhood structures built in the late Qing Dynasty. The town is home to a State Key Cultural Relic and the biggest folk museum in China, the Jianchuan Museum.
There are twenty -seven mansions in the ancient town such as Wencai's Mansion, liuwenhui's Mansion ,liuxiang's Mansion and Liuyuanxuan Mansion. They carry on the traditional, residential, architectural style in West Sichuan and drawn on the techniques of Western architecture. They are mainly quadrangles on overall arrangement, and one courtyard is in another courtyard. The high walls close together on the outward appearance.
Date
Itinerary
24th September
07:20 - 07:30
Gather at

pick up point

07:30 - 09:00
Transport to Aren Ancient Town
09:00 - 11:00
Sightseeing in Aren Ancient Town
11:00 - 12:30
Transportation back to

pick up point
Half-day Tour-Broad and Narrow Alley, Chengdu People's Park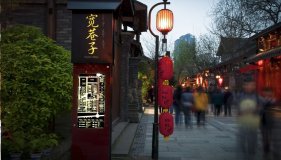 The Broad and Narrow alley portrays the new lifestyle of Chengdu, an epicentre for fashion and culture, in partnership with some of the more traditional and classic representations of Chengdu.
With many modern hotels opening in and around the lane area there rarely is a shortage of activity in what is arguably one of Chengdu's most cosmopolitan yet traditional districts.
Chengdu's People's Park is located on Shaocheng Road in central Chengdu, near Tianfu Square. Covering an area of 112,639 square metres (1,212,440 sqft), it is the largest green area in downtown Chengdu. The park features an artificial lake, several gardens, the Railway Protection Movement Monument, and the century-old Heming Teahouse, a local landmark.
Date
Itinerary
24th September
08:20 - 08:30
Gather at

pick up point

08:30 - 09:20
Transportation to Broad and Narrow Alley
09:20 - 10:30
Sightseeing in the Broad and Narrow Alley
10:30 - 10:40

Transportation to Chengdu's People Park

10:40 - 11:40
Sightseeing at

Chengdu's People Park

11:40 - 12:30
Transportation back to

pick up point
Downloads