Green and Active
Protected areas between parks, lakes and rivers mean an active vacation in Lombardy offers an environmentally-friendly getaway. Have your fill of authentic nature while immersed in wildlife and explore the outdoors like never before.
Skiing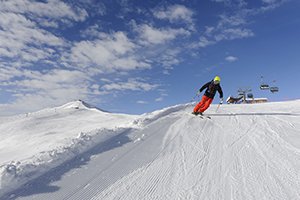 credits_inLombardia
The Lombardy region is home to dozens of ski resorts - some of which are open in the summer - and hundreds of kilometres of slopes. Lombardy is a paradise for skiers and in 2026 it will host the Winter Olympic Games.
Cycling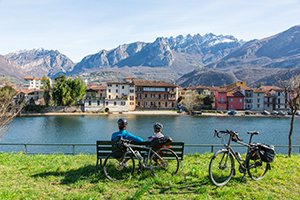 credits_inLombardia
Ride on the roads of the Giro d'Italia and the Giro di Lombardia, tackling famous climbs such as the Stelvio Pass or the Mortirolo Pass. Whether you wish to discover thousands of miles of trails on a cross country bike or ride a fat bike on the winter snow, Lombardy offers cyclists unlimited opportunities.
Trekking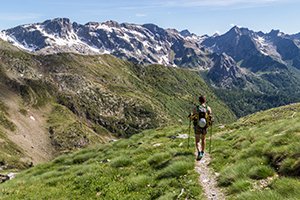 credits_inLombardia
Fancy a day out with the family in the open air? The beauties of nature in Lombardy can be discovered, step by step, along footpaths suitable for everyone. You can organise easy trips and hikes for one day or more - just get your boots, choose your destination and take off for a pleasant weekend outdoors.
Natural Reserves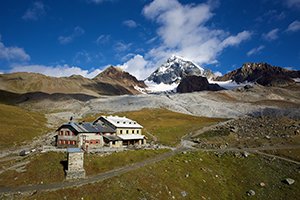 credits_inLombardia
With the large Stelvio National Park, 24 regional parks and almost 70 nature reserves which extend from the Alps to the plains, Lombardy is an open-air museum of varied and extraordinary ecosystems just waiting to be discovered.