Why Baton Rouge?
Baton Rouge, Louisiana, is the official destination for TakeOff North America 2020.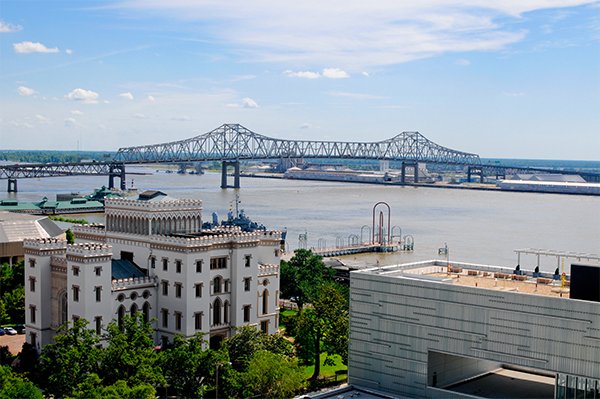 Baton Rouge is Louisiana's "capital city" and the perfect location for an authentic Louisiana experience. In a prime location, Baton Rouge is the perfect city to explore the eclectic culture of this amazing state, highlighting the unique history, music, culture and outdoors that both visitors to Louisiana and locals alike enjoy.
Baton Rouge's vibrant downtown, along the Mississippi riverfront, offers beautiful views, public art and attractions all within walking distance from accommodations. The popular Third Street is a bustling hub for restaurants and nightlife and the city is known for a festival season that never ends with events year-round.
Conveniently located between New Orleans and Lafayette, Baton Rouge is a melting pot of French, Spanish, Creole and Native American roots. Nicknamed the "Red Stick," Baton Rouge houses over 300 years of history, much of which can be tasted in its food, seen in its architecture and learned through the state's history.
Learn about the Destination Sponsor View the event programme