Although a number of airlines have historically served multiple destinations in the United Arab Emirates (UAE) on a single flight, the domestic market within the country is still in its infancy. In fact up until earlier this year it had not even been conceived, but now two airlines, RAK Airways and Rotana Jet, have revealed plans to establish local flights to enhance connectivity with the Gulf state and provide better access to international markets for those leaving away from the burgeoning metropolis that are Abu Dhabi and Dubai.
A quick scan of the flight schedules shows that Sudan Airways and Oman Air both recently offered domestic flights within UAE, although these are simply to serve their own business requirements and not the local market. Sudan Airways currently has flights from Khartoum that combine Abu Dhabi and Dubai as well as Abu Dhabi and Sharjah, while Oman Air last year flew Muscat – Dubai – Abu Dhabi services.
Abu Dhabi-based business jet operator Rotana Jet became the first fully-fledged domestic passenger carrier in the UAE earlier this year when it inaugurated scheduled charter flights between Abu Dhabi's city airport AlBateen Executive and Sir Bani -Yas Island providing a three times weekly link using a 50-seat Embraer ERJ 145 catering mainly to tourists visiting the Natural Island. A link to Dalma Island was also subsequently added.
At this time the airline's commercial and planning director, Rajendran Vellapalath, said a solid financial case existed to begin domestic services across the UAE and had suggested that interlined flights could be launched from the northern emirates of Ras Al Khaimah and Fujairah and from the oasis city of Al Ain. Having now switched its Air Operators Certificate (AOC) with the UAE General Civil Aviation Authority (GCAA) from Part 135 to Part 121, enabling scheduled operations and having secured the 'RG' former IATA flight code of famous Brazilian carrier Varig, Rotana Jet has now confirmed its operational plans.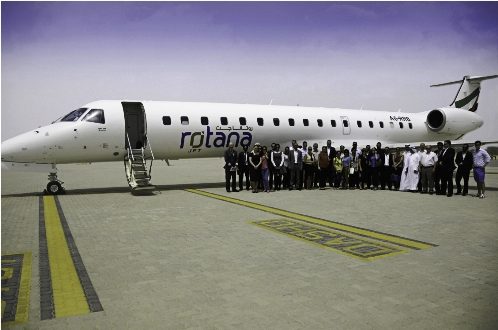 The airline will introduce flights between Abu Dhabi International Airport and Fujairah on September 19, 2012 and between the capital and Al Ain on September 26, 2012. These will operate on a twice daily basis and will be joined by domestic links to Ras Al Khaimah and Sharjah in the not too distant future, although start dates have not yet been announced. These services will be flown using two 50-seat ERJ 145s and frequencies could be increased up to three times daily subject to demand. Rotana Jet plans to acquire two additional ERJ 145s by year-end and four more aircraft in 2013 to support its domestic network expansion.
Speaking at the formal announcement of these new services this week, Dr Sheikh Ahmed bin Saif Al‐Nahyan, chairman, Rotana Jet, highlighted that air connectivity is a key component of the country's development. "At Rotana Jet, we are committed in developing a safe, reliable, and efficient air transport connecting the various emirates of UAE with the capital to improve easy accessibility both domestically and internationally. This will facilitate greater and more equitable benefits for tourism growth as well," he said.
"In today's world the consumers travel behaviours have changed rapidly. They are looking for quicker, comfortable and more efficient ways of reaching from one place to another without spending much time. At Rotana Jet, we believe that we have a contributory role in facilitating this and the announcement of our double daily flights to Fujairah, Al Ain and Sharjah from Abu Dhabi International Airport is just a beginning" he added.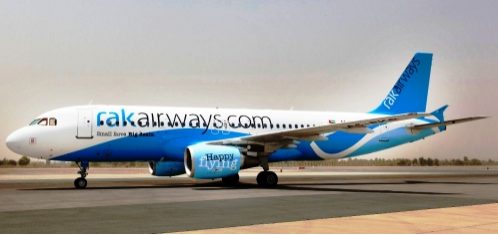 The plans of Rotana Jet were revealed just weeks after RAK Airways outlined its own plans to enter the domestic market with regular links between Ras Al Khaimah and Abu Dhabi. The carrier will introduce a four times weekly link on the route from October 3, 2012, increasing to a daily service from December 1, 2012 and has recently announced an interline partnership with Etihad Airways from Abu Dhabi International Airport opening up a wide network of destinations to residents of Ras Al Khaimah and the Northern Emirates as well as opening an alternative routing into the UAE's capital. Ras Al Khaimah is located approximately 210km from Abu Dhabi and it takes around two and a half hours to travel between the two emirates.
Speaking exclusively to The HUB last month, John Brayford, Acting Chief Executive Officer, RAK Airways provided a little more details on the planned route. "It is an exciting development for us as there is a reasonable and growing movement between Ras Al Khaimah and the capital and, although we do not anticipate huge numbers to begin with, we think there will be a good take up by the weekly commuters. We are also certain of the strong demand for Abu Dhabi throughout our network and this we will be able to service," he said.
"We know that the residents of the Northern Emirates are always looking for choice and alternatives; this is a first step to satisfying them," added Brayford. The growth and the opportunity to interline, likely to be a key aspect to the success of this route, has only recently been made possible after RAK Airways switched its computer reservation system.