As its first Boeing 787 service into the UK touched down at London's Heathrow Airport on December 13, 2012 it was a key landmark for Qatar Airways as it represented the carrier's long-planned Dreamliner debut, years later than originally planned. Although the airline has been using its aircraft on flights between Doha and Dubai and Kuwait City for crew familiarisation since their recent delivery this flight represented the first time the modern generation airliner was introduced onto a route it will serve on a long-term schedule. The HUB was at Heathrow Airport to witness the arrival of the flight and to speak to the carrier's chief executive officer, Akbar Al Baker who travelled across to London on the flight.
Qatar Airways is initially using the Dreamliner on one of its five daily rotations between Doha and London Heathrow but has plans to introduce the type on other routes in the coming months. "Today we inaugurate our 787 on the London Heathrow route, putting Qatar Airways firmly on the global aviation map as a carrier with a determination to continue its expansion drive and improve an already superior in-flight product," said Al Baker. "The Doha – Heathrow route is one of our most popular international routes and it was only fitting that we deploy our new 787 to and from London."
Upon arrival in London, Al Baker confirmed that the type will be introduced on daily flights from Doha to Perth from February 1, 2013, a route that directly connects to the London – Doha 787 service meaning passengers will be able to travel the complete Kangaroo Route onboard flights operated by the modern generation airliner. Qatar Airways will be the first to offer regular scheduled 787 flights to Australia.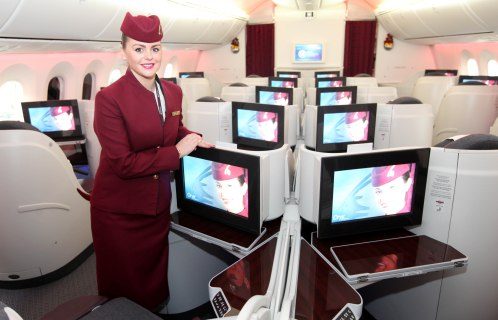 "Our Perth route was launched in July with three flights a week, but we stepped up capacity at the beginning of this month to daily and soon we will deploy our new 787 on the route which demonstrates the confidence we have in this relatively new market for us," said Al Baker. "From February, we will be able to offer the UK and western Australian markets a single 787 product all the way giving our passengers a whole new long-haul experience on the world's newest aircraft."
The airline has already uploaded 787 schedules for its routes to Frankfurt, Munich and Zurich from February, 2013 but other destinations are also due to be switched to the 787. "We will introduce the aircraft on our routes to Frankfurt and Munich as well as flights to the US via two points in Europe. Other destinations which will take advantage of the aircraft's long-range capability are Haneda and Narita in Tokyo and Osaka too," said Al Baker.
Qatar Airways has now received three of the 60 Dreamliners it has on order, the latest arriving in the past couple of weeks, but Al Baker revealed it suffered electrical problems on its delivery flight and was subsequently grounded while a Boeing team fixed the problem. "We are very disappointed and Boeing need to get the aircraft together very fast as we will not accept any more defects. We are using the type very carefully. These problems are unacceptable and Boeing has no excuse. We accept teething problems, yes, but only minor not an Aircraft on Ground situation. We are not buying these plans to park them and build a museum," he said.
Despite his strong views, Al Baker said he has been happy with the way Boeing has reacted to the recent issues and he is confident that things will get back on track quickly. Another two 787s were due to be handed over to Qatar Airways this week and two more will follow in February 2013 and March 2013. By the end of 2013 the carrier expects to have ten units in service, but this is just a third of the total it had planned to be flying by the close of the year. "We were originally due to have 30 787s by the end of 2013. Hopefully the production ramp-up could accelerate the delivery schedule. For this I keep my fingers crossed," explained Al Baker.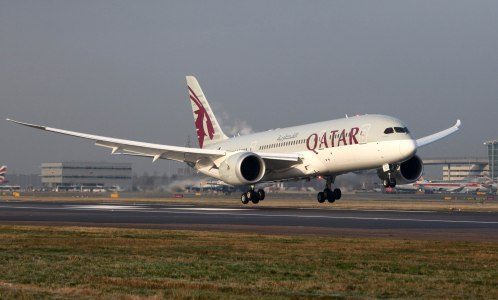 The Dreamliner certainly marks the start of an exciting new era for travellers worldwide with unparalleled levels of comfort and luxury onboard Boeing's next generation aircraft. Qatar Airways has configured its aircraft in a 254-seat arrangement with 22 Business Class and 232 Economy seats. They are fully connected with wireless facilities throughout, permitting the use of the internet and SMS mobile texting across both the Business and Economy cabins. Al Baker said the carrier continues to push boundaries in cabin configuration. "We are never restricted by manufacturer catalogue items. Our interior plans will never be a compromise. They must offer everything we require."
Qatar Airways is in a phase of major network expansion. One of the world's fastest growing airlines, Qatar Airways has seen rapid growth in just 15 years of operations, currently flying a fleet of 115 aircraft to 122 key business and leisure destinations across Europe, Middle East, Africa, Asia Pacific and The Americas. This year, Qatar Airways has launched flights to eleven new destinations – Baku (Azerbaijan); Tbilisi (Georgia); Kigali (Rwanda); Zagreb (Croatia), Erbil (Iraq), Baghdad (Iraq), Perth (Australia), Kilimanjaro (Tanzania); Yangon (Myanmar), Maputo (Mozambique), Belgrade (Serbia) and Warsaw (Poland).
In answer to questions from The HUB, Al Baker revealed that Qatar Airways' network will grow to 170 destinations within the next three years - that is a 39.3 per cent growth. In 2013 it has already revealed plans to serve six destinations, including Gassim, Saudi Arabia (7 January 2013); Najaf, Iraq (January 23); Phnom Penh, Cambodia (February 20); Chengdu, China (March 19); Chicago, USA (April 10); and Salalah, Oman (May 22).
"We will look to open service to at least 14 new points in 2013 but the final total will depend how fast we get aircraft delivered," said Al Baker. Having previously expressed a desire to increase its activities in the UK with flights to Birmingham and two other destinations Al Baker told The HUB: "We have other places in mind in the UK but a shortage of aircraft means we can't serve them at the current time."
To overcome the fleet issues, Qatar Airways is currently in the process of upgrading its Airbus A330-200s to tide the carrier over until its A350s and the rest of its 787s arrive. Al Baker confirmed that a recent decision to switch its order from the A350-800 to the -900 variant was mainly driven by the desire to receive these aircraft as early as possible. "We didn't want to have to wait for the A350-800 and delay deliveries. We expect to receive the first A350-900 by the end of 2014, maybe early 2015," he said. "Airbus has learnt a lot from Boeing's delivery problems - a free of charge learning exercise."
Qatar Airways also has A380-800s on order and Al Baker confirmed the first of these aircraft have already been allocated to the slot-constrained London Heathrow market. "That is why we bought the aircraft," he said. "London will certainly see them but we can't currently commit to other markets to avoid providing our competitors with an insight to our plans."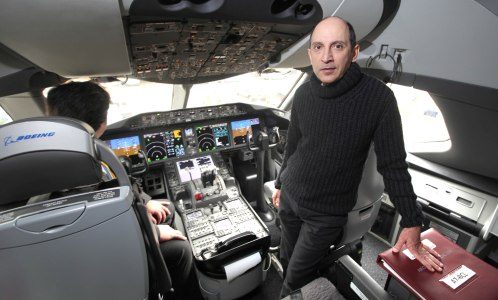 The A380 will be the only type in the Qatar Airways fleet to be fitted with a First Class cabin and will be configured with 8 First Class, 52 Business Class and 457 Economy seats. The airline will have an all Economy section on the main deck, while the premium cabins and a small economy section will be separated by a lounge area on the upper deck.
Al Baker also revealed that the airline is also revamping its A320s with all of its new A320neos and many existing aircraft being fitted with 12 sleeper seats in the front cabin for use on flights of between five and five and a half hours from Doha. This, according to the executive, is to "maintain a standard product" across its network.
It is certainly a busy time in the development of Qatar Airways. With its new home at Doha International Airport set to open in April next year and Oneworld alliance membership to follow by early 2014 the airline will continue to strengthen its market position over the next 18 months. With at least 14 new routes planned in 2013, including at least eight that have not yet been announced, it is safe to say Qatar Airways will continue to dominate the headlines in the months to come.