ROUTES AFRICA: UBM Supports Events for Namuwongo
In September 2011, events industry leaders met at the Global Event Summit and decided to create an industry cause – Events for Namuwongo is that cause and our parent UBM are one of the event businesses who are supporting it.
Namuwongo is a slum community of up to 30,000 people living near Kampala, Uganda. Poverty, chronic malnutrition, polluted water, drug abuse, sexual exploitation, AIDS, a derelict sanitation system and an average wage of just 20p a day is real life for its inhabitants. In spite of their life-threatening living conditions, they are hard-working, energetic people, striving to solve their own problems and improve their lives.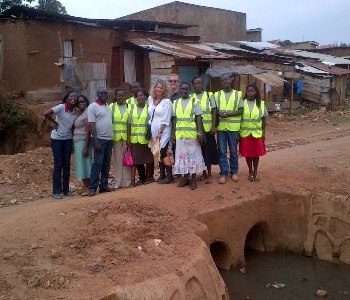 Events for Namuwongo works with the community to facilitate real change – and build a long lasting friendship with the community in the process. It subscribes to a view that you can't help everybody; therefore, you should help somebody properly, and has decided to help Namuwongo until the people of the community can fully participate within Kampala's economy.
The plan is to work together as an industry, befriend Namuwongo long term, and provide support as its needs evolve. Initially, Events for Namuwongo plans to raise £400,000 a year to achieve the following: free, clean water for the whole community; free, sanitation and hygienic toilets for the whole community; transforming health care for the entire community; the creation of a new school: 'The Hope Academy'; funds to educate 500 kids per year, rising to 1,500 long term; the provision for adult education services; free sanitary products for girls in school.
To create a long lasting and meaningful relationship with the community senior executives from the events community have been visiting Namuwongo regularly and to coincide with this year's Routes Africa, Simon Parker, Managing Director, UBM Live, UK and Jane Risby-Rose, Global EVP, UBM Events visited the community.
To find out how you can work with Events for Namuwongo to support this cause, please click here.