Where Does the Dornier 328 Fly? - February 2014 Network Update
Every month The HUB provides an update on the current schedules of three latest aircraft programmes, highlighting the routes the types are being deployed upon. We regularly look at the operations of the Airbus A380, Boeing 787 Dreamliner and Sukhoi SSJ100 Superjet. We also feature one guest type each month - last month this was the Avro RJ family and this month is the Dornier 328 (both jet and turboprop variants). We also reveal the network size of each operator and the top destinations served by the aircraft type. Our latest analysis shows that Dornier 328 air capacity will fall 1.2 per cent in February 2014 versus January 2014.
The data is all supplied by OAG Aviation using its OAG Schedules Analyser tool.
---
Air France (AF) – operated by Loganair (LM)
Dundee (DND) – London City (LCY)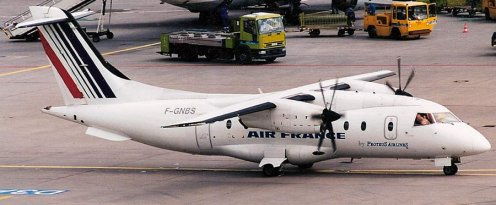 ---
Austrian Airlines (OS) – operated by Welcome Air (2W)
Linz (LNZ) – Vienna (VIE)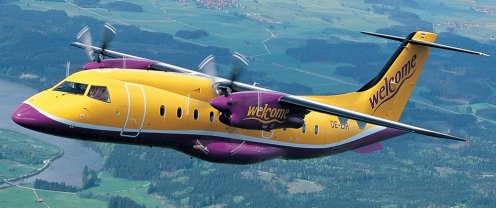 ---
British Airways (BA) – operated by Sun Air of Scandinavia (EZ)
Aalborg (AAL) – Oslo (OSL)
Aarhus (AAR) – Aalborg (AAL)
Aarhus (AAR) – Stockholm Bromma (BMA)
Aarhus (AAR) – Gothenburg (GOT) – Manchester (MAN)
Aarhus (AAR) – Oslo (OSL)
Billund (BLL) – Brussels (BRU)
Billund (BLL) – London City (LCY)
Billund (BLL) – Manchester (MAN)
Billund (BLL) – Munich (MUC)
Billund (BLL) – Oslo (OSL)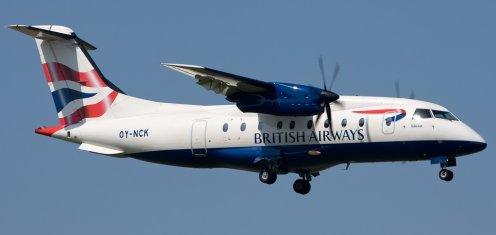 ---
Central Mountain Air (9M)
Edmonton (YEG) – Fort St John (YXJ)
Edmonton (YEG) – Calgary (YYC)
Edmonton (YEG) – Fort Nelson (YYE)
Fort Nelson (YYE) – Fort St John (YXJ)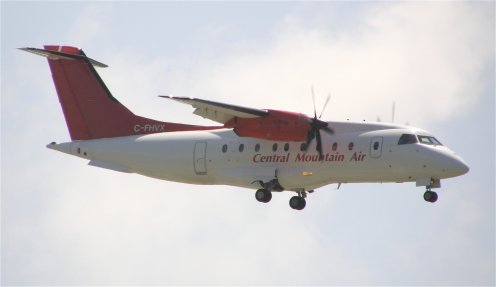 ---
Flybe (BE)
Edinburgh (EDI) – Stornoway (SYY)
Edinburgh (EDI) – Wick (WIC)
Glasgow (GLA) – Benbecula (BEB)
Glasgow (GLA) – Leeds Bradford (LBA)
Glasgow (GLA) –Sumburgh (LSI)
Glasgow (GLA) – Stornoway (SYY)
Manchester (MAN) – Norwich (NWI)
Stornoway (SYY) – Inverness (INV) – Edinburgh (EDI)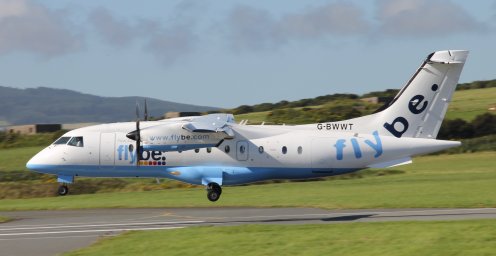 ---
Germania (ST) for EADS Eurocopter – operated by Sun Air of Scandinavia (EZ)
Augsburg (AGB) – Marseille (MRS)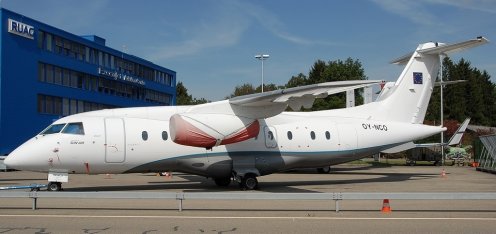 ---
PublicCharters.com (P1) – operated by Ultimate Jetcharters (P12)
Cincinnati (LUK) – Charlotte (CLT)
Cincinnati (LUK) – Chicago (MDW)
Cincinnati (LUK) – Morristown (MMU) – Cincinnati (CVG)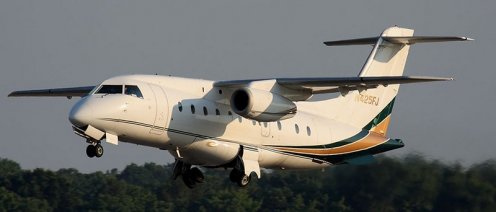 ---
Rostock Airways (W2) – operated by Air Alps (A6)
Bremen (BRE) – Zurich (ZRH)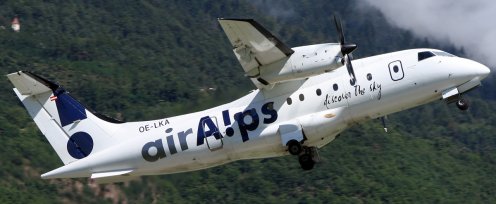 ---
SEAIR – South East Asian Airlines (DG)
Manila (MNL) – Basco (BSO)
Manila (MNL) – Caticlan (MPH)
Manila (MNL) – Tablas (TBH)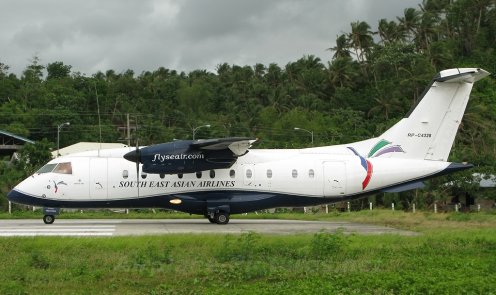 ---
SkyWork Airlines (SX)
Berne (BRN) – Amsterdam (AMS)
Berne (BRN) – Barcelona (BCN)
Berne (BRN) – Berlin (TXL)
Berne (BRN) – Cologne (CGN)
Berne (BRN) – Hamburg (HAM)
Berne (BRN) – London City (LCY)
Berne (BRN) – Munich (MUC)
Berne (BRN) – Palma (PMI)
Berne (BRN) – Vienna (VIE)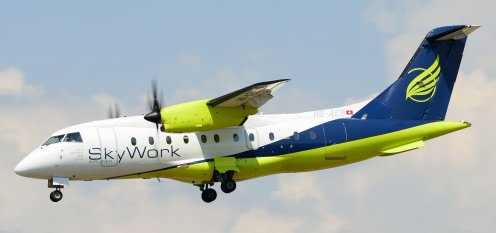 ---
Statistics
SCHEDULED DORNIER 328 OPERATIONS BY AIRLINE (February 2014)

Rank

Airline

Seat Capacity

% Total Seats

Change vs Last Month

1

Sun Air of Scandinavia (EZ)

20,608

26.9 %

(-1.1) pp

2

SkyWork Airlines (SX)

18,176

23.7 %

(-1.6) pp

3

Flybe (BE)

11,532

15.0 %

(-0.3) pp

4

Welcome Air (2W)

5,394

7.0 %

0.5 pp

5

Central Mountain Air (9M)

4,380

5.7 %

(-0.5) pp

6

Ultimate Jetcharters (P12)

4,160

5.4 %

0.1 pp

7

SEAIR –South East Asian Airlines (DG)

4,096

5.3 %

(-0.6) pp

8

Germania (ST)

3,072

4.0 %

0.5 pp

9

Loganair (LM)

2,976

3.9 %

(-0.2) pp

10

Air Alps (A6)

2,320

3.0 %

3.0 pp

TOTAL

76,714

-

-
TOP 20: SCHEDULED DORNIER 328 OPERATIONS BY AIRPORT (non-stop departures; February 2014)

Rank (Feb-14)

Change (Jan-14)

Destination

Available Seats

% Total Capacity

Change in share vs Jan-14

1

-

Berne (BRN)

9,088

11.8 %

(-0.9) pp

2

-

Billund (BLL)

6,048

7.9 %

(-0.4) pp

3

-

London (LCY)

4,560

5.9 %

(-0.1) pp

4

-

Manchester (MAN)

4,160

5.4 %

(-0.2) pp

5

-

Vienna (VIE)

3,593

4.7 %

0.2 pp

6

+2

Oslo (OSL)

2,752

3.6 %

0.3 pp

7

+2

Linz (LNZ)

2,697

3.5 %

0.3 pp

8

(-2)

Aarhus (AAR)

2,368

3.1 %

(-0.9) pp

9

(-2)

Munich (MUC)

2,336

3.0 %

(-0.4) pp

10

-

Manila (MNL)

2,048

2.7 %

(-0.2) pp

11

+1

Norwich (NWI)

1,984

2.6 %

-

12

(-1)

Edinburgh (EDI)

1,922

2.5 %

(-0.2) pp

13

+2

Glasgow (GLA)

1,674

2.2 %

0.1 pp

14

(-1)

Edmonton (YEG)

1,620

2.1 %

(-0.2) pp

15

+4

Cincinnati (LUK)

1,568

2.0 %

-

16

-

Berlin (TXL)

1,536

2.0 %

(-0.1) pp

16=

+6

Marseille (MRS)

1,536

2.0 %

0.3 pp

16=

-

Hamburg (HAM)

1,536

2.0 %

(-0.1) pp

16=

+6

Augsburg (AGB)

1,536

2.0 %

0.3 pp

20

+10

Aalborg (AAL)

1,504

2.0 %

0.8 pp

TOTAL

76,714