Qatar Airways is to become the first carrier to introduce an all-Business Class flight to London Heathrow when it introduces a new sixth daily flight from its Doha base in May 2014, increasing its schedule on the route to 42 flights per week. The new service will be the first of its kind in the Middle East, commencing from May 15, 2014, with an Airbus A319 aircraft fitted with an all Business Class, single aisle, 2–2 seating configuration offering 40 seats.
The news was exclusively first revealed by our blog, Airline Route, earlier today and has since been spread around other media channels. You can see the original article here: Airline Route - Qatar Airways to Launch Premium A319 Link to London

The airline's current flight schedule between Doha and London is operated by a mix of aircraft types including A330-200s, A340-600s, Boeing 777-300ERs and a single daily rotation using a 787-8 Dreamliner. This additional flight will operate between Qatar Airways' existing daily A330-200 services, departing as QR015 from Doha at 14:50 and arriving in London at 20:25. The return service, QR016, departs London at 21:55, as the last Qatar Airways departure of the day, arriving in Doha at 06:40 the following morning.
"This announcement reaffirms Qatar Airways' determination to continue its expansion drive by improving an already superior in-flight product," said Akbar Al Baker, chief executive officer, Qatar Airways. "The Doha – London Heathrow route is one of Qatar Airways' most popular international routes and it was only fitting that we introduce an all Business Class service on this key route."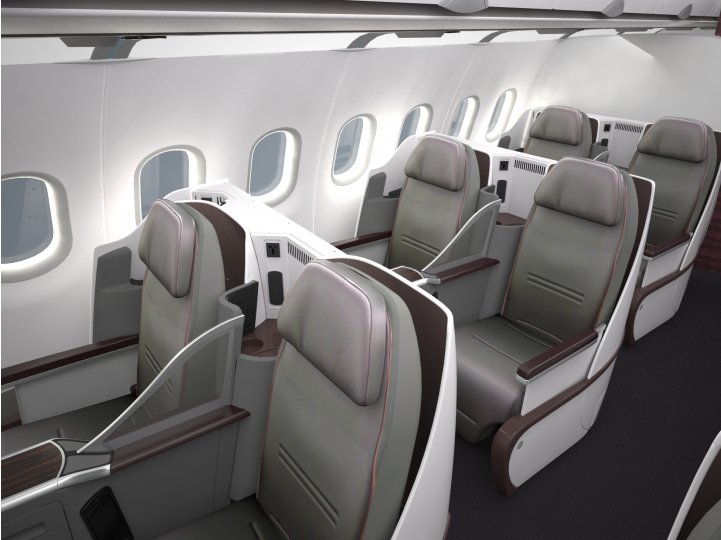 The airline currently operates two A319-100LRs which were incorporated into its fleet in February 2003 and December 2004 and which are currently configured in a conventional two-class, 110-seat arrangement with eight Business Class and 102 Economy seats. These aircraft are currently scheduled on Qatar Airways' flights from Doha to a range of destinations across the Gulf, wider Middle East and into Europe. At least one of the aircraft is expected to be reconfigured in early May after which time the type will just be used on the new service to London and to Yangoon in Myanmar.
Qatar Airways' new A319 Business Class seat will have one of the highest specifications for business class travel of any airline with wide seats that recline into fully flat beds and state of the art Oryx entertainment system. The aircraft will also be fully connected, as befits a premium offering, with passengers able to remain in touch with their business colleagues, friends and loved ones on the ground through the SMS mobile texting GSM and GPRS service upon this aircraft.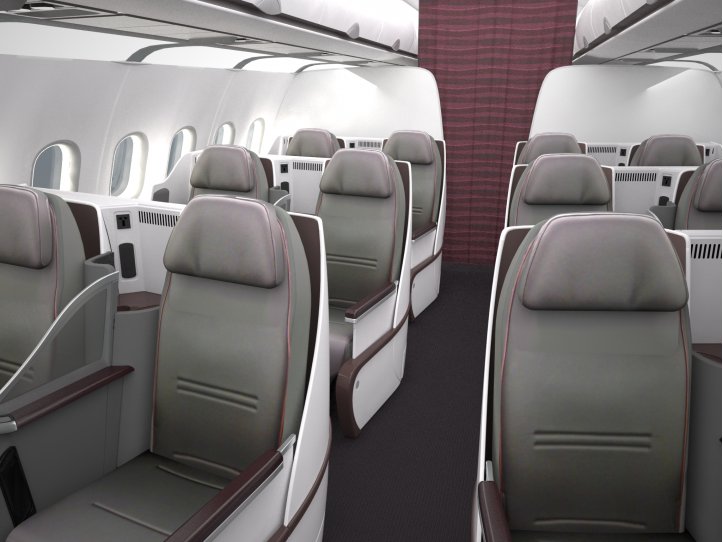 Now in its 17th year of operations, Qatar Airways is one of the fastest growing airlines in the world. It has a fleet of 129 aircraft flying to 134 key business and leisure destinations across six continents. Its first venture into the all Business Class premium market will strengthen its position as one of the leading airlines in the global aviation industry and it said the new offering will "reflect that of a VIP jet experience" for those traveling between London and Doha.
As part of its aggressive expansion programme, Qatar Airways will launch routes to eight new destinations during 2014: Sharjah (UAE) from March 1; Dubai World Central (UAE) from March 1; Philadelphia (USA) from April 2; Larnaca (Cyprus) from April 29; Istanbul Sabiha Gokcen Airport (Turkey) from May 22; Edinburgh (Scotland) from May 28; Miami (USA) from June 10 and Dallas/Fort Worth (USA) from July 1.