ROUTES ASIA: Airline Executives Visit Semenggoh Wildlife Centre
It was a back to nature tour for some of the senior airline delegates before the official opening of Routes Asia 2014 when they got to see orangutans in the wild at the Semenggoh Wildlife Centre, yesterday. The largest orangutan rehabilitation centre in Sarawak is only 30 minutes from Kuching, host city of the aviation forum.
Regular Routes event attendee Vijay Poonosamy, vice president international and public affairs at United Arab Emirates (UAE) national carrier, Etihad Airways, a first time visitor to the city, told The HUB: "It is amazing how lush and green Kuching is and the fact that you can get up close to nature is wonderful."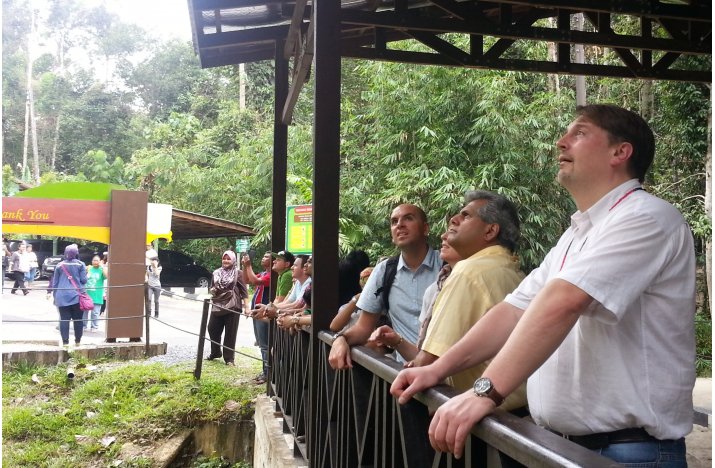 Etihad Airways' Vijay Poonosamy (centre) watches one of the orangutans feed off durians during feeding time at the Semenggoh Wildlife Centre. Together with him are Mark Gray, Head of Airline Relations, Routes (left) and Andrew Cowen, Deputy CEO, Hong Kong Express.