ROUTES ASIA: Shenzhen Targets International Markets as its Capacity Grows
The Pearl River Delta is the base of world's advanced manufacturing and modern services. It is also the regional centre for key industries in high technology, shipping, finance, logistics, trade, convention & exhibition and tourism and Shenzhen's Baoan International Airport is well positioned following recent infrastructure and airspace growth to meet the increasing demand for air travel in the region.
Speaking to The HUB Daily at this year's Routes Asia forum in Kuching, Sarawak, Malaysia, Jian Shen, general manager of the terminal management department at the airport, outlined how the facility intends to meet the forecasted growth of passenger and cargo operations in the Pearl River Delta. "There is a strong demand in the region," he explained. "Statistics from IATA say the passenger market will grow from 145 million people in 2013 to 233 million in 2015 and up to 387 million in 2020. Likewise freight tonnage will increase from 6.34 million in 2013 to around ten million in 2015 and 18 million by 2020."
Bordering Hong Kong, Shenzhen is positioned as a regional passenger hub and key cargo gateway into southern China. Baoan International Airport is currently served by 38 carriers which connect 105 cities – 81 domestic and 21 international – across a network of 161 routes served by more than 5,400 weekly flights. Last year the facility handled 32.27 million passengers and 913,000 tonnes of cargo positioning it as the world's 24th largest cargo and 49th largest passenger airport, according to Airports Council International's rankings.
Its development has been boosted by the opening of a brand new 450,000 square metre terminal which opened to passengers on November 28, 2013 offering a capacity of 45mppa. "We are now welcoming a golden era for the airport as we use the new infrastructure and facilities to leap forward with our development," said Shen.
The new terminal is triple the size of the original and together with the airport's second runway now provides the capability to handle the world's largest commercial airliners, including the Airbus A380 Superjumbo. "We can handle 36 million domestic and nine million international passengers in the new terminal," explained Shen, "while our freight offering has also been expanded."
Although the new infrastructure and terminal building with 195 parking stands, including 67 linked by airbridge, provides the ground capacity, growth from Baoan International has been restricted by airspace congestion. A revised operational structure at the airport and the introduction of an additional arrival and departure flows through a switch from isolated to mixed operations, has meant new slots will be gradually released to introduce new routes to the network mix. "According to the evaluation report of airspace capacity, there will be two chances for the airport to add slots. It is expected to increase by as much as 30 flights each day," said Shen. "Through coordination with CAAC the allocation of additional slots will be used for international routes in the first instance and we will try our best to assist airlines to apply for their ideal slots."
Shenzhen lies at the centre of the Greater Pearl River Delta and the city is an important financial centre and popular destination for high-technology businesses alongside being a popular leisure and shopping location. There are more than 190 TOP500 companies in Shenzhen and the GDP per capita and foreign trading volume in the city has been ranked first across the whole of China. "Shenzhen Baoan International Airport radiates to a population of approximately 70 million which creates a favourable environment for it to build as an aviation hub for the Asia Pacific region," noted Shen.
With the city's GDP up ten per cent year-on-year in 2013 to $234.4 billion and GDP per capita exceeding $20,000 it is clear that Shenzhen will be an attractive market for the world's airlines. The volume of inbound tourists grew 23 per cent in 2013, versus 2012, while the outbound market was up 42 per cent over the previous year, providing potential airline partners with the perfect balance of demand.
According to Shen, the main outbound destinations include markets across Asia such as Singapore, Malaysia, Thailand, South Korea, Japan, India, Philippines and Vietnam but others outside the region such as Russia, the US, the UK, Australia and New Zealand have also witnessed growth. To support ambitions to expand the network offering at Baoan International, the municipal government is offering its own incentives to air carriers.
"In order to strongly support the airport's international business, the municipal government has launched a special support policy, which provides financial subsidies to new passenger and cargo routes," said Shen.
"For airlines that open routes within Asia at Shenzhen Airport, the municipal government will offer the fiscal subsidy of 10 million RMB; while 20 million RMB will be provided to any international routes beyond Asia," he added.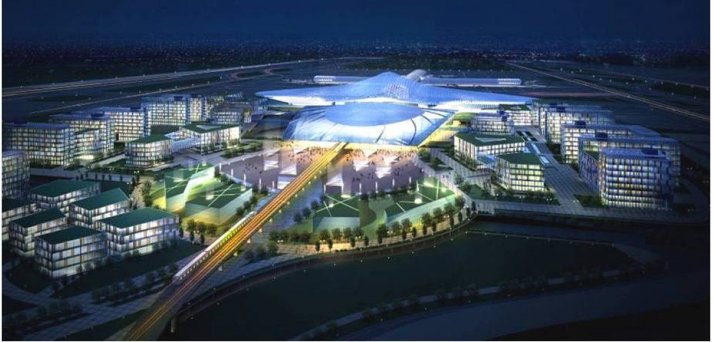 The future of Shenzhen's Baoan International Airport.