ROUTES ASIA: Abu Dhabi International Airport Crowned Routes Asia Award Winner
Earlier this evening during a spectacular networking evening hosted by the Ministry of Tourism, Sarawak at the Pullman Kuching Hotel, Abu Dhabi International Airport was announced as the winner of the Asia heat of this year's Routes Marketing Awards. Over 700 aviation professionals were gathered to witness the presentation of the awards and to take part in the 12th Routes Asia – the largest route development event for the entire Asia region.
The event was also attended by Datuk Amar Abang Haji Abdul Rahman Zohari bin Tun Datuk Abang Haji Openg, Sarawak's Minister for Tourism who presented Abu Dhabi International Airport with their award.
The annual Routes awards are highly regarded as the most prestigious awards in the industry as they are voted for and judged by the airline network planning community. They provide the airline community with the chance to have their say as to which airport or tourism authority they think provides the best overall marketing services to them whether this relates to their particular relationship, effective results, provision of data and information or innovative techniques to establish new or maintain and develop existing routes.
"We are delighted to announce Abu Dhabi as the winner of this regional heat of our awards and would like to congratulate them and all of our winners," commented Katie Bland, Director Routes, UBM Live. "In the past 12 months Abu Dhabi has achieved some great results. The airport recorded double digit growth for the fourth year in a row, at 12 per cent, in 2013 and welcomed six new carriers with 49 additional weekly flights operated by foreign airlines."
Abu Dhabi were also named as the winner from the 4-20 million passengers category with Changi Airport Group ranked top from the over 20 million passengers category. From the under 4 million passengers category Darwin International Airport were honoured and the Destination Award went to Tourism Australia.
As overall winner of this regional heat, Abu Dhabi International Airport will be automatically shortlisted for the World Routes Marketing Awards which will take place at the event in Chicago, 20-23 September 2014. Abu Dhabi joins Tampa International Airport, who were announced as overall winner of the Americas heat last month in San Salvador.
The shortlisted finalists were nominated by airlines and a respected panel of judges made up of senior members of the airline network planning community from the region then reviewed the lists and submissions from the nominated airports in order to determine the winners. The panel consisted of the following experts:
Venggatarao Niadu, Head of Network, Air Asia
Genen Nishimura , International & Domestic Network Planning, Managing Division, Route Marketing, Japan Airlines
Eric Nabong, Manager - Business Planning, Philippine Airlines
Trevor Spinks, Head of Planning & revenue Management, Scoot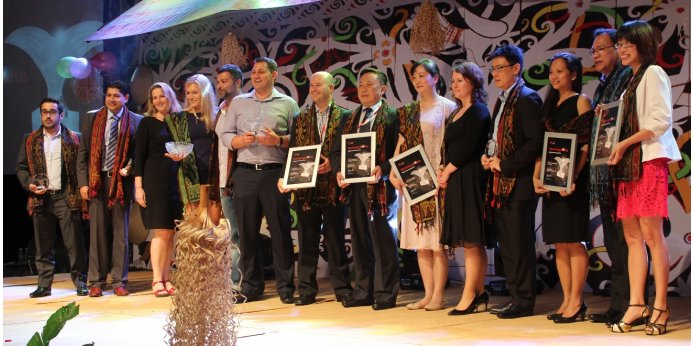 The full list of companies shortlisted under each award category were as follows:
Over 20 Million Passengers
Changi Airport Group - Winner
Chengdu Shuangliu International Airport – Highly Commended
Kunming Changshui International Airport – Highly Commended
Melbourne International Airport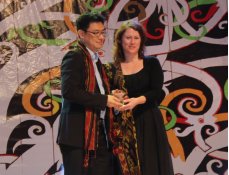 4 – 20 Million Passengers
Abu Dhabi International Airport - Winner
Christchurch International Airport – Highly Commended
Bangalore International Airport
Nanning Wuxu International Airport
Sultan Hasanuddin International Airport


Under 4 Million Passengers
Darwin International Airport - Winner
Cambodia Airports - Sihanoukville International Airport – Highly Commended
Clark International Airport
Ras Al Khaimah International Airport

Destination Marketing Award
Tourism Australia - Winner
Philippine Department of Tourism – Highly Commended
Singapore Tourism Board
Tourism Malaysia
Tourism New Zealand