Marseille Provence Airport Ready to do Business at Routes Europe
Marseille Provence Airport is eyeing destinations across the UK and Scandinavia and an expansion of flights to long-haul leisure markets as potential targets for discussions with airlines at the forthcoming Routes Europe, which is being hosted in the southern French city at the start of next month.
Marseille Provence Airport is eyeing destinations across the UK and Scandinavia and an expansion of flights to long-haul leisure markets as potential targets for discussions with airlines at the forthcoming Routes Europe, which is being hosted in the southern French city at the start of next month. After recording one of the highest rates of growth among Europe's top 80 airports in 2012, last year was one of consolidating the new routes and expanded frequencies, and the airport is confident of further success in 2014 having already secured its first ever link to South Korea.
The airport's management has agreed terms with The Hanjin Travel Group and its South Korean tour operator subsidiary, Kaltour, to introduce holiday packages in the South of France this spring. Three direct leisure flights, the first into France, will operate from Seoul from April and bring almost 1,000 South Korean tourists for one-week trips to Marseille and the South of France. Up until now, the only links from South Korea to Europe have been scheduled flights to major capitals by Asiana Airlines and Korean Air and leisure flights to Oslo in Norway and Zagreb in Croatia.
This represents a major deal for Marseille Provence and reinforces its business opportunities following the successful launch of transatlantic flights by XL Airways France last year to New York. The airport has also been buoyed by the news that Canadian leisure carrier Air Transat will complement its existing flights to Marseille from Montreal with a link from Toronto during the coming year.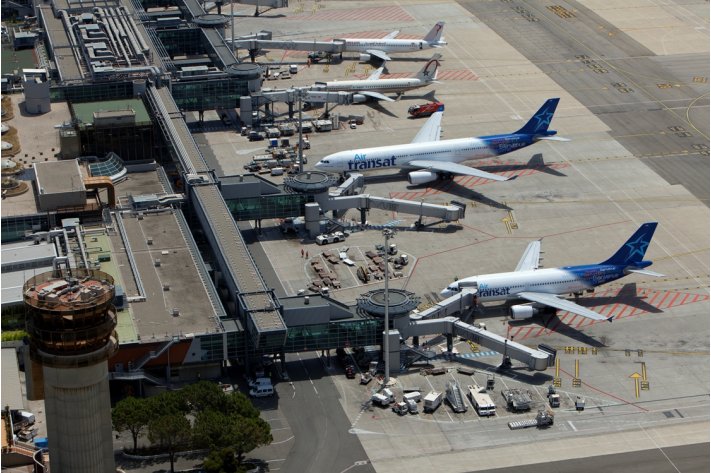 "This is a major development for the airport. It opens up whole new perspectives for us. These first leisure flights from Asia are very promising and may constitute a powerful traffic development lever in future years. More and more tourists from emerging classes in Asia will want to discover the charms of the South of France, and Marseille-Provence is the perfect gateway for such trips," Julien Boullay, director marketing and communication, Marseille Provence Airport told The HUB during an interview earlier this month.
Located on the Mediterranean coast in South-East France, Marseille-Provence Airport is well situated at the intersection of air, rail, and road networks. It is the gateway to the South of France - to Marseille and to the famous Provence. Over the past ten years it has strived to expand its air connectivity, growing from 51 direct scheduled routes in 2006, to offer 130 today. Last year it was connected to 30 countries offering locals from Marseille and the Provence region more travel options while facilitating the arrival of more tourists into the region.
After an increase of one million passengers in 2012 (the 4th biggest increase among European airports according to ACI Europe's ratings), Marseille Provence Airport continued its growth in 2013 with traffic (excluding transit passengers) up 0.5 per cent to almost 8.3 million passengers. Although overall levels were stable, international traffic increased and now accounts for 56 per cent of total passengers. The introduction of a direct service to New York in summer 2013 and growth from Turkish Airlines and British Airways are credited for this change.
The figures would suggest that a host of promotional initiatives showcasing the new Marseille and Marseille Provence European Capital of Culture 2013 events in France and abroad by the airport and its tourism partners (Marseille's Tourism and Congress Board, Bouches-du- Rhône Tourisme, the PACA Regional Tourism Board and mp2013) were successful.
"Without Capital of Culture Year and the related rave reviews in the international press, a large number of tourists arriving by air would not have come to Marseille," said Boullay. "With this success we truly believe we can really put Marseille on the map as one of the most attractive city break destinations." A number of infrastructure projects are now underway to ensure capacity at the airport can meet with additional demand. A major €30 million investment programme to improve the customer experience will see a changing to the flooring in the landside zone in Hall1, the creation of new aircraft parking bays and the extension of terminal mp2 (improving security checkpoints and shops).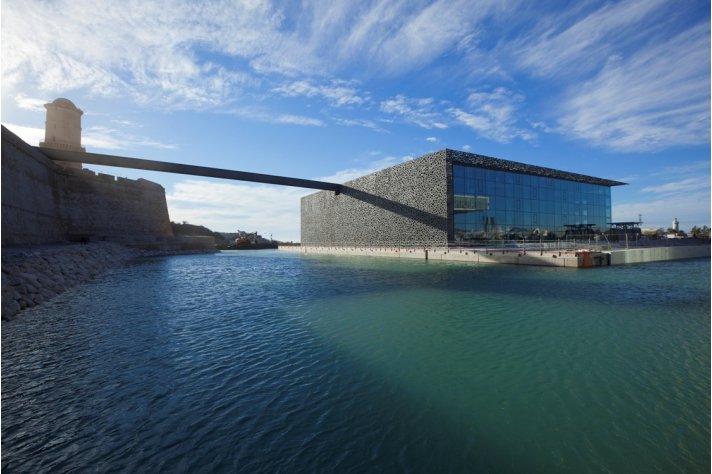 Marseille Provence continues to extend its catchment area by improving ground transportation to and from the airport. This year, over 1 million passengers will travel to Marseille Provence on public transport (bus/train). Its excellent transportation system is already serving a wide catchment area of 2.8 million people within a one-hour drive and 6.4 million people within a two-hour drive.
The airport is working hard to enhance its network offering. "We see a lot of opportunities to establish further connections from the airport and at the same time boost the frequency of some of the routes we already have," said Boullay. The arrival of low-cost carriers at Marseille following the construction of its dedicated mp2 terminal has played an important role in the airport's growth and this shows no signs of slowing.
According to Boullay, the LCCs have helped stimulate demand and analysis shows that traditional carriers have not seen any loss in trade since LCCs have started to compete on routes. "While the likes of Nice have large inbound flows and Nantes is dominated by outbound traffic, we have a great balance between the two sides at Marseille Provence," he explained.
Marseille is located in the biggest economic area in the south of France and is home to a number of businesses that can help sustain new air services, including the likes of Airbus Helicopters, L'Occitane, Pernod-Ricard and CMA-CGM; the third largest ship builder in the world. "This affords us a good mix of ingredients to deliver new routes with strong business and leisure demand," said Boullay.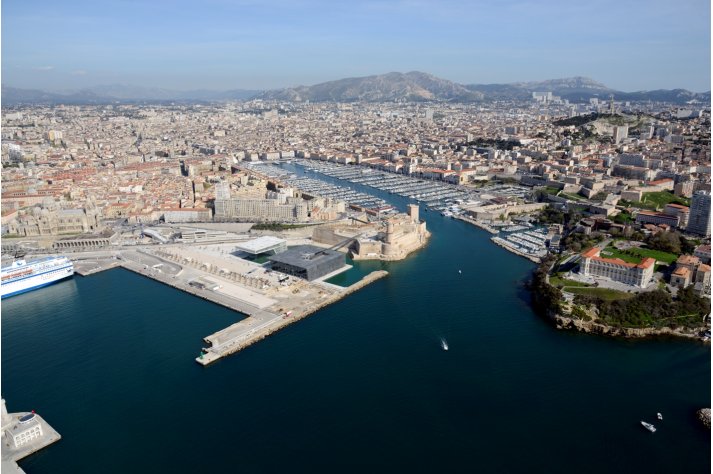 The UK and Scandinavia are among the top markets for the airport with direct connectivity to the UK regions, including Manchester, Liverpool and Glasgow among the targets for growth. Links to Oslo and Stockholm are also among its desired routes, while more frequencies to Copenhagen will be sustainable, according to company data forecasts. "These are our main priorities, but we are also actively looking at growing our long-haul network. Clearly we are interested in more services to the US or Canada where potential is strong," said Boullay, highlighting a New York Times article which placed Marseille as the number two destination in the world to visit after Rio de Janeiro in Brazil.
Out of all France's provincial airports, Marseille Provence has the biggest network of long-haul flights with connections to New York, Reunion Island, Mayotte, Madagascar, Dakar, Punta Cana, Montreal and Toronto. "We are working with tourism partners to boost this list and the new Seoul Incheon flights are an good example of what we can achieve," said Boullay.
Alongside the new Korean charter flights and previously mentioned Air Transat service, mp Airport will welcome at least 18 additional weekly services in 2014 with Aegean Airlines serving Athens and Heraklion, Ryanair flying to Bordeaux and Catania, Vueling to Palma de Mallorca and the newly launched Etihad Regional operation of Darwin Airline to Geneva.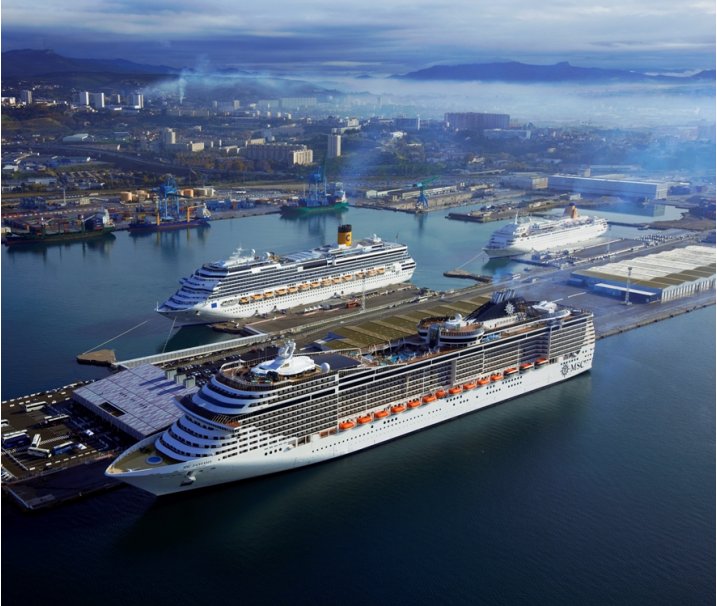 Although it is seeking to reduce the need for European passengers to connect to Marseille by introducing new non-stop services, hub connectivity remains a key aspect of the Marseille Provence development plan for destinations further afield. "We were absolutely amazed with the success of the British Airways service from London Heathrow after it was switched from London Gatwick," acknowledged Boullay. "We have also been encouraged by the operations of Turkish Airlines (THY) which introduced flights to Marseille in June 2013.
THY currently offers four weekly frequencies on the Istanbul – Marseille route and officials at Marseille Provence are confident that this will be upped to a daily operation soon. The growth of these flights and the enormous onward connections they will provide via the fast expanding global THY network will not hamper the airport's ambitions to secure a link to one of the big three Gulf hubs of Dubai, Abu Dhabi and Doha with flights from Emirates Airline, Etihad Airways or Qatar Airways. However, as Boullay noted, there would "need to be a change to the current regulation" as all traffic rights are currently being utilised into the French market".
A further growth opportunity for Marseille Provence is the cruise industry, and the southern French city is becoming a real challenger to Barcelona in this market. To showcase this sector to the Marseille product mix the Routes Europe networking evening is due to take place in the MPCT cruise terminal with delegates being transferred to the venue by sea shuttles. "More and more cruise passengers are flying into Marseille Provence Airport to start their cruise," said Boullay. "This is certainly a key growth market for us as Royal Caribbean International will be coming to Marseille with the Allure of the Seas, the largest passenger ship ever constructed with a maximum occupancy of 6,000 passengers."
Hosting Routes Europe 2014
Marseille Provence Airport will be hosting this year's forum between April 6th and 8th, 2014 at the Palais du Pharo Conference Centre, close to the Marseille Old Harbour, but is encouraging delegates to arrive earlier to sample what the city of Marseille and wider Provence region has to offer. It is working with partners from Marseille-Provence CCI, the Provence-Alpes-Côte d'Azur Region, the Conseil Général des Bouches-du-Rhône, the City of Marseille, the Communauté Urbaine Marseille-Provence Métropole, several major local businesses including Airbus Helicopters, L'Occitane, CMA-CGM, Ricard, Accor, Relay, Aélia, MPCT, JC Decaux Airport, MAP Handling, Europcar, Café Henry Blanc, Liligo and Obut, to make the event one to remember.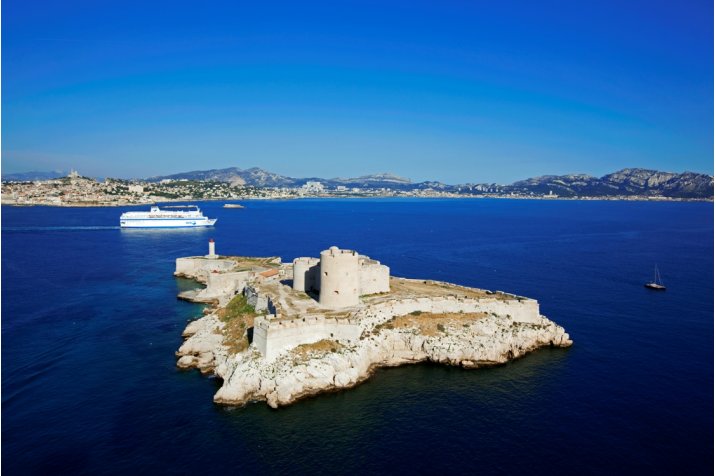 "Hosting the 2014 Routes Europe congress provides a wonderful opportunity to spotlight the region and show decision-makers how it has changed," explained Jacques Pfister, president of Marseille-Provence CCI. "Over the past five years, almost 700 million euros have been invested in urban renovation and major infrastructures. Marseille has a new face. Its seafront has been metamorphosed with major commercial, tourist and cultural facilities including the MuCem which was inaugurated last June. Marseille-Provence is a tourist destination (30 million tourists visited in 2013) and Marseille-Provence lives up to its reputation (last year, 90% of tourists expressed their satisfaction). Marseille-Provence Airport is an important economic player, but it is also a vector for the development of tourism and business throughout the Aix-Marseille-Provence metropolis."
Statistics show that visitors who arrive in Marseille by air fly in are the most spendthrift, spending an average of €105 per day in the region. Every new air route generates immediate economic spinoffs in terms of jobs - at Marseille Provence Airport itself, plus indirectly throughout the region (hotels, restaurants, shops, museums, travel agencies, etc.).
"In 2013, almost 50 per cent of tourists arriving by air at Marseille Provence Airport visited Marseille, compared to 22 per cent in 2009," explained Jean-Claude Gaudin, Mayor of Marseille. "With its new hotels, revamped Old Port and new museums, plus the constant prospecting work carried out by the OTCM (Marseille's Tourism and Congress Board), Marseille is now a real asset that adds a fresh touch to the Provence brand. It is therefore only natural that we extend a welcome to all of the airlines who already operate out of Marseille and those who will join us soon."