WORLD ROUTES: Bristol Airport Bullish on Prospects for Breakout Year
Already the only UK airport to see passenger numbers grow every year since the height of the recession in 2009, Bristol is bucking the trend again by forecasting strong performance in 2015 after revealing passenger numbers are expected to hit an all time annual high of 6.3 million this calendar year.
Already the only UK airport to see passenger numbers grow every year since the height of the recession in 2009, Bristol is bucking the trend again by forecasting strong performance in 2015.
With passenger numbers expected to hit an all time annual high of 6.3 million this calendar year, airlines are clearly demonstrating confidence in the health of the traditionally resilient market in South West England. And with penetration increasing in areas such as South Wales, Wiltshire and Gloucestershire the outlook for 2015 is even more positive. So much so that Aviation Director, Shaun Browne, is confident that it will be a 'breakout' year for the Airport, with passenger volumes pushing towards 6.6 million and beyond.
"This has been a year of landmarks, with record monthly passenger figures recorded in three consecutive months from June, and our busiest ever day in mid-August," Browne told The HUB during an interview at Wrigley Stadium in Chicago ahead of the opening of World Routes. "But 2015 will bring some even more exciting developments with airlines exploring new route opportunities from Bristol."
With this in mind, work has been carried out to ensure Bristol is in position to capitalise on returning confidence in the market. A £6.5 million central walkway opened this summer to ease congestion at peak travel times. Serving six departure gates, the facility has been 'future-proofed' to enable the addition of an air-bridge to serve potential long-haul flights to the US and Middle East.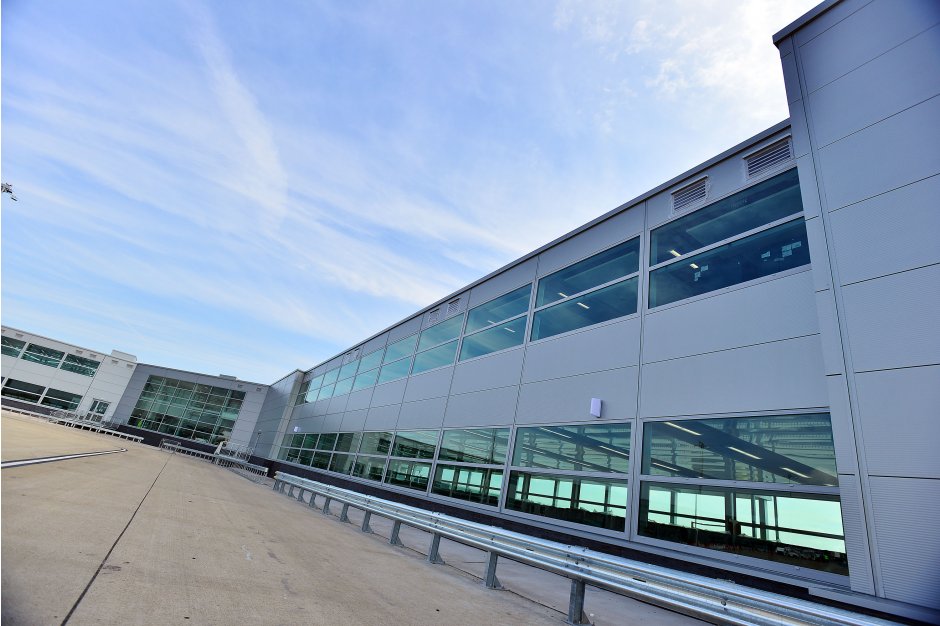 No sooner had this project been completed, work began on an eastern terminal extension, representing a further investment of £8.6m in the Airport's infrastructure. Set to be open in summer 2015, the terminal extension is expected to attract exciting new retail brands to Bristol, as well as creating more space for existing retail partners.
Part of an overall plan to enhance facilities to handle 10 million passengers per annum (granted planning permission in 2011), the eastern extension is the first of a two phase plan to almost double the size of the terminal. The next piece of the jigsaw will be an extension to the west, reconfiguring the Airport's current security search area to facilitate the introduction of new technology, provide greater throughput and deliver an optimized passenger experience.
"By investing heavily in our infrastructure we have ensured we are able to respond to growing demand from airlines and passengers. As the London airport system becomes increasingly constrained, this puts us in prime position to attract new business, winning back market share in our region which has traditionally seen a high leakage to the South East."
Following a year which has seen KLM and Thomas Cook grow capacity at Bristol, Browne is now in the process of finalising the programme for 2015. For example, details of an enhanced easyJet programme are expected soon, and similar growth from TUI is anticipated.
But as well as incentivising growth with existing carriers, Bristol's strategy identifies some high profile route targets - in particular finding an airline to fill the gap for a transatlantic service last operated from the South West by Continental between 2005 and 2010, during which time nearly half a million passengers used the service.
"We continue to look carefully at the transatlantic market," confirms Browne. "The South West is the largest region in the UK currently not served by a direct flight to the US, so we believe there is a big opportunity here. With major aerospace, defence and IT clusters in the Bristol city-region, latent demand for a direct transatlantic service is strong, the time is right for the reintroduction of a US service to our route network."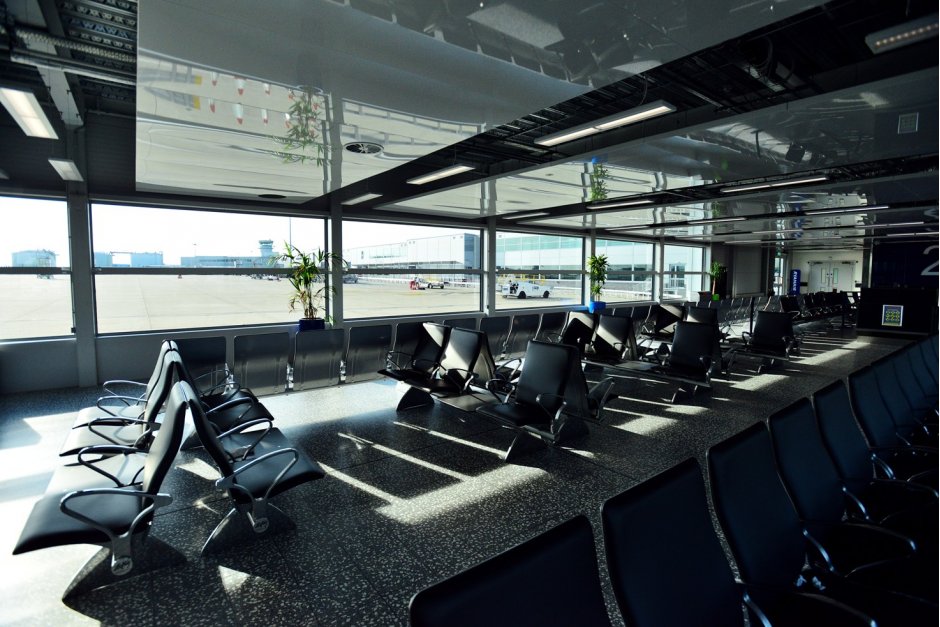 The Middle East is also on Browne's radar in the medium-term, and he is currently monitoring the potential for flights to one of the region's hubs. But more immediate focus is on growing the short haul network with key airline partners such as bmi regional. The airline's Lufthansa codeshare, announced earlier this year, has been a catalyst for growth from its Bristol base, with increased capacity to Frankfurt and Munich a possibility.
Complementing bmi regional's scheduled offer from Bristol is a charter operation for Airbus, linking the aircraft manufacturer's UK locations with Toulouse in France. From this strong base, Browne is confident there is potential to introduce new destinations as well, with awareness of the bmi brand in the South West market growing.
Further links to Eastern Europe are also high on Bristol's priority list, based on the strong performance of existing routes to Poland, Latvia and Lithuania. The number of passengers using the Airport to visit friends and relatives increased seven fold in the first decade of the twenty first century, demonstrating how powerful workforce shifts in an enlarged EU could support routes previously not considered viable from UK regional airports. Browne believes this process is still in play, with new routes to Eastern Europe a strong possibility in 2015.
Despite the pace of change, Browne's focus is on maintaining a diverse portfolio of airlines, balancing low-cost, full service and charter sectors to ensure routes are sustainable for all airline partners. The renaissance of charter, with both members of the 'big two' UK tour operators growing their presence at Bristol has vindicated this position, but work is ongoing to maintain the desired carrier mix.
"We are interested in routes which are sustainable in the long term, so airlines can be confident that the prospects we pursue are backed up by a strong business case," concludes Browne. "This week in Chicago is about communicating our excitement about the coming year at Bristol Airport to new and existing airline partners. If we can do that, 2015 really will be a breakout year."
Only last week Bristol Airport witnessed a consolidation in its ownership structure after Macquarie European Infrastructure Fund (MEIF) sold its 50% shareholding in the facility to its co-shareholder, Ontario Teachers' Pension Plan (Teachers'), resulting in Teachers' becoming the sole owner of the Airport. Funds managed by Macquarie Infrastructure and Real Assets have owned Bristol Airport since 2001, while its new owner came onboard in 2009 and has worked in collaboration with MEIF to ensure continued development and strong passenger growth.
"Macquarie's long association with Bristol Airport was a period of unparalleled passenger growth and development which saw it become one of UK's leading regional airports. Macquarie and Teachers' have been instrumental in supporting the expansion of the Airport's route network and significantly enhanced facilities for passengers," said Robert Sinclair, chief executive officer, Bristol Airport.