Brussels Airport were announced as the overall winner of the World Routes Awards 2014 which were formally announced this evening during the spectacular Chicago Networking Evening which took place at the Field Museum of Natural History.
Speaking to The HUB after lifting the award for the second time in three years, Leon Verhallen, head of aviation marketing, Brussels Airport said: "This was a big surprise. After winning in Abu Dhabi in 2012 and then being recognised as Highly Commended in Las Vegas last year we simply did not believe we would be picking up this prestigous award tonight. It has been a strong year for Brussels Airport and the team have worked hard to ensure we are supporting our airline partners, whether small regional carriers, medium-sized operators or long-haul airlines."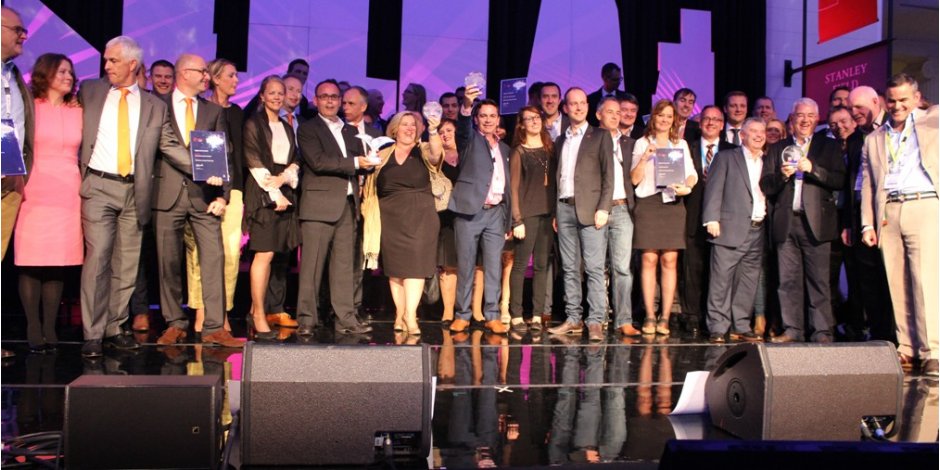 The awards, which are voted exclusively by airlines, were split into five categories this year comprising of four airport categories, split by size and a destination category for the best destination marketing campaign by a tourism authority.
Brussels Airport was also named as the winner from the '4m-20m Passengers' category whilst Changi Airport Group was honoured from the 'Over 50m Passengers' group. From the '20m-50m Passengers' category Dublin Airport took the top spot with Shannon Airport winning the 'Under 4m Passengers' category and Tourism Australia honoured in the 'Destination Marketing' category.
Created in 1997 to recognise excellence in airport marketing as rewarded by airlines, the annual Routes awards provide the airline community with the chance to have their say as to which airport they think provides the best overall marketing services to them.
Brussels Airport Crowned Overall WInner at World Routes Awards
"We're delighted to mark the achievements of all of our nominated airports and destinations in our annual World Routes Marketing Awards. Year on year we are impressed by the calibre of the submissions," said Katie Bland, Director Routes, UBM Live. "Brussels Airport have had an outstanding year welcoming four new carriers and 18 new destinations to their network and we congratulate them on their continued success."
In addition to the shortlisted finalists nominated by the airlines, the overall winners from each of the regional Routes events from 2014 automatically gained a place in the final judging (Tampa International Airport, Abu Dhabi Airports, City Airport Bremen and Kilimanjaro International Airport).
A respected panel of judges made up of senior members of the airline network planning community then reviewed the lists and submissions from the nominated airports in order to determine the winners. The panel consisted of the following experts: Mateusz Klimek, Route Manager, LOT Polish Airlines; Tom Prior, Network Development Longhaul, British Airways; Wilken Bellmann, Head of Network Development Long Haul, Condor Airlines; Jirapon Hirunrat, Director of Network Planning, Bangkok Airways; Rick Wagstaffe, VP Procurement & Logistics, Emirates; Dharmender Hunjan, VP Airline Partnership, Qatar Airways; Rafael Taizhanov, Director Commercial Planning, Air Astana; Simon Bundle, VP Industry and Int Affairs, Ukraine International Airlines; Chris Kennedy, General Manager, Delta Air Lines and Manuel Ambriz Lopez, Network Planning Director, Volaris.

The full list of companies shortlisted under each award category were as follows:

Overall WInner
Brussels Airport

Over 50 Million Passengers
Changi Airport Group - Winner
Amsterdam Airport Schiphol - Highly Commended
Frankfurt Airport - Highly Commended
Heathrow Airport
Paris-Charles de Gaulle Airport

20 - 50 Million Passengers
Dublin Airport - Winner
Copenhagen Airports A/S (CPH) - Highly Commended
Munich Airport - Highly Commended
Dusseldorf Airport
Seattle-Tacoma International Airport
4 - 20 Million Passengers
Brussels Airport - Winner
Athens International Airport S.A. - Eleftherios Venizelos - Highly Commended
Budapest Airport - Highly Commended
Abu Dhabi Airports
Tampa International Airport


Under 4 Million Passengers
Shannon Airport - Winner
City Airport Bremen - Highly Commended
Aksu Airport
Cuneo Levaldigi Airport
Kilimanjaro International Airport
Destination Award
Tourism Australia - Winner
Turismo De Tenerife - Highly Commended
Department of Tourism, Philippines
Las Vegas Convention & Visitors Authority
Madagascar Tourism Board
Valencia Tourism