Leeds Bradford Airport Welcomes new Routes
Leeds Bradford Airport yesterday welcomed Aer Lingus on its inaugural flight from Dublin and released information about a new shuttle service with Flybe during their winter schedule.
The Yorkshire airport was in celebration yesterday as it welcomed the inaugural Aer Lingus Flight from Dublin. In September this year, the carrier's franchise partner, Stobart Air confirmed it would introduce a double daily flight from Dublin under the Aer Lingus Regional brand. The flight was welcomed in true Irish style with dancers from the Tierny School of Irish Dancing.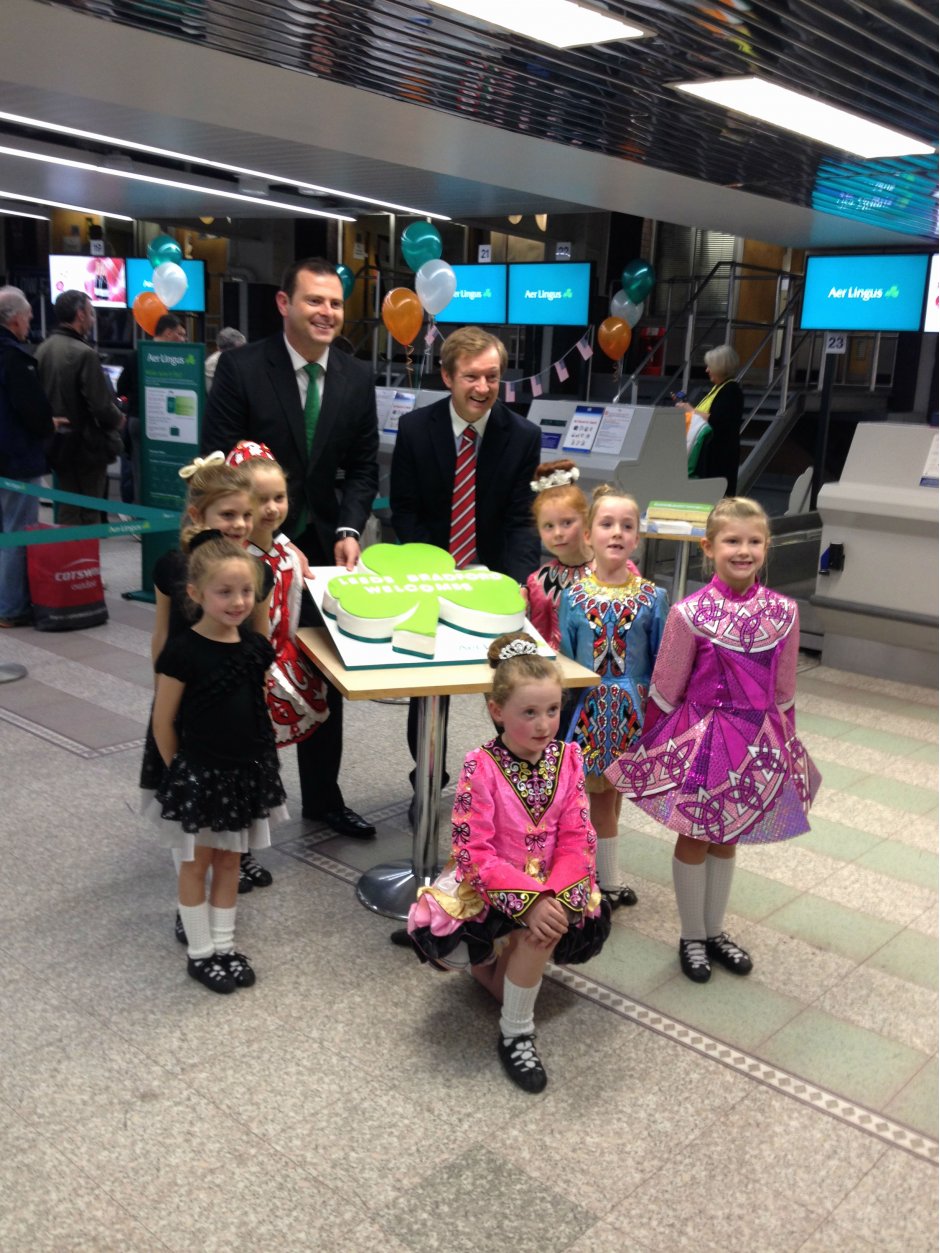 The route will be operated using new ATR 72-600 equipment, and will be the first into Leeds Bradford under the brand of the Republic of Ireland flag carrier in 14 years.
Leeds Bradford already operates the route with carrier Ryanair, with a double daily offering using 189-seat Boeing 737-800 aircraft. The new Aer Lingus route will offer an alternative to the Irish capital, and the carrier expects to carry up to 70,000 customers annually with a schedule designed to cater for day return travellers. The route will also offer a new transatlantic connection opportunity to the Aer Lingus long-haul network from Dublin airport, which houses the unique US Customs and Border Pre-Clearance facility.
Simon Fagan, Chief Commercial Officer, Stobart Air said bookings had been strong since the route was added.
"Over 5,000 seats have been sold on the new route and we continue to add key UK destinations like Leeds Bradford to ensure we provide choice, value and convenience for our customers. Aer Lingus Regional serves 13 major UK cities from Ireland and is on track to carry 1.31million passengers this year," he said.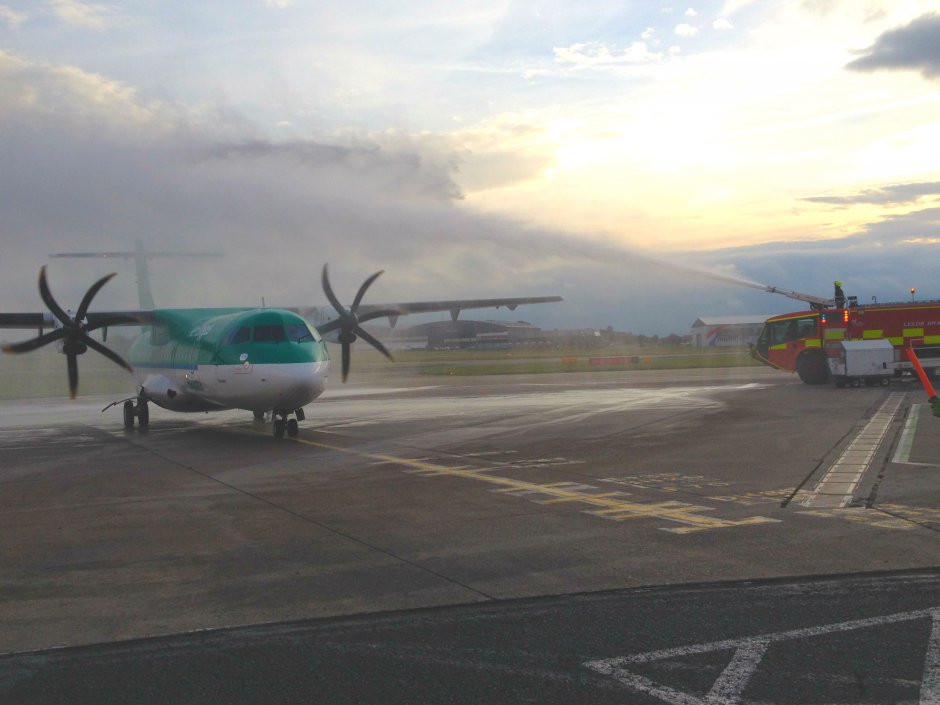 The airport also announced a new shuttle service with Flybe yesterday as part of the airline's winter 2014/15 schedule, which will commence on October 26, 2014.
The new Flybe Shuttle service features a multi-stop 'hop-on and off' service with a choice of up to three flights daily connecting Jersey to Aberdeen from both directions, with passenger pick up and drop offs in Southampton and Leeds Bradford airports.
Leeds Bradford Airport's Aviation Development Director, Tony Hallwood said: "The introduction of three new routes from Leeds Bradford by Flybe is great news for business and leisure travellers wanting to connect to Aberdeen, Southampton and Jersey this winter."
The Yorkshire airport has seen tremendous expansion after it invested £12 million into its development in 2012, to include an upgraded check-in, a six channel security area, and a 50% departure lounge increase.
Since privatisation in 2007, passenger numbers have increased from 2.5 million to 3.3 million, and the airport now serves over 70 destinations in 24 countries.
Mr Hallwood told Routesonline about plans to further extend the airport and introduce a direct rail service to the airport. "We want to provide people from Yorkshire with the opportunity to fly across the world from their doorstep," he said.
The airport currently operates the 'Flying Tiger' bus service straight from Leeds railway station, but Tony Hallwood said the airport wants to improve its transport links. "A direct rail link is being discussed as part of the northern infrastructure fund and it is gaining support from authorities and stakeholders," he said.
With the Leeds city region being the largest outside of London, with a population of 2.9 million, it's important for Yorkshire to have a thriving central hub for aviation.
"We'll build an airport we can be proud of and encourage you to fly from close to home," said Mr Hallwood.