Irish budget carrier has confirmed Copenhagen Airport as its latest aircraft base as it continues to develop its network offering from primary airports to support business as well as leisure demand. The low-cost carrier will position up to four Boeing 737-800s to the Danish capital to introduce a range of new routes from spring 2015.
According to Ryanair, the first aircraft is due for delivery in March 2015 and will be used to introduce routes to London, Milan and Warsaw, with three more units due to arrive later in 2015. These will be used for an additional ten more new routes which will be announced in the New Year. The carrier expects to deliver around one million passengers per annum across its network from the Danish capital, its second base in the Scandinavian country.
Although Copenhagen is a new city market for Ryanair, the carrier does have experience in serving the destination and for a while had marketed its flights into Malmo, Sweden as also serving the Danish market thanks to the easy access between the two locations thanks to Øresund Bridge that the links them.
Ryanair will initially launch operations at Copenhagen on March 26, 2015 with a twice daily link to London Luton and daily flights to Bergamo and Warsaw Modlin. It will compete head to-head with easyJet on the London route with the latter launching its own flights on this route next week and will bring a return of service to Bergamo, a destinations last served by Sterling European Airways in winter 2004/2005.
However, there is notable competition between Copenhagen and the wider London, Milan and Warsaw markets and in the analysis, below, we look at the available monthly seat capacity to each of these cities over the course of the current calendar year.
Data provided by

The base announcement in Copenhagen, one of at least three new major city bases that are expected to be launched by Ryanair in 2015, followed just a day after it formally launched operations at its 69th base at Glasgow International Airport in Scotland, its third in the country. The budget carrier is initially stationing a single 737-800 at the facility to establish seven new routes this winter including a daily Dublin link and three times daily operation to London Stansted. In summer 2015, Ryanair will further expand in Glasgow with routes to nine destinations: Bydgoszcz, Carcassonne, Chania, Derry, Dublin, London, Riga, Warsaw and Wroclaw.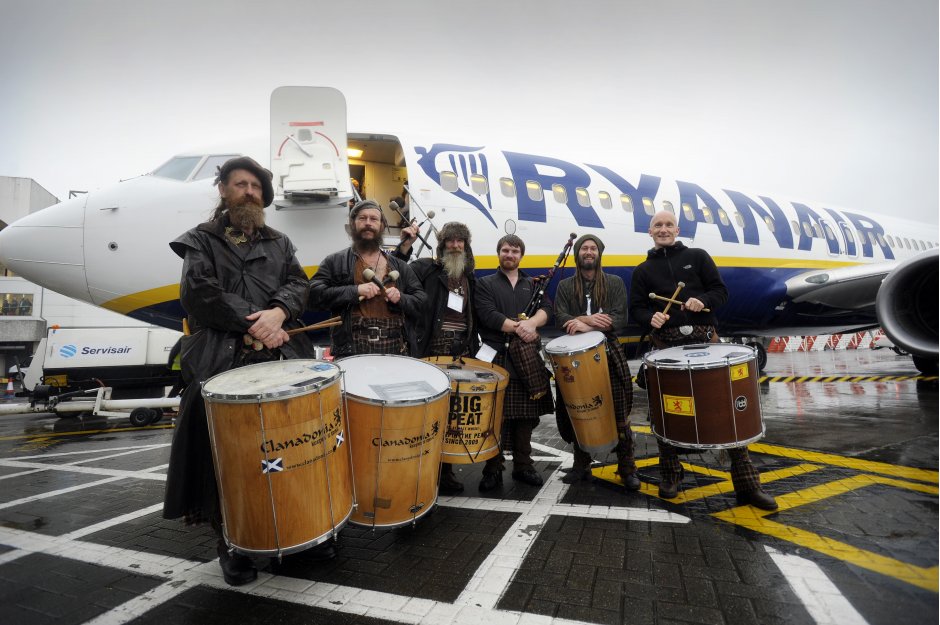 "The airline has ambitious plans for growth, particularly amongst Glasgow's business community, which is why it is focused on opening at primary airports, such as Glasgow," said Francois Bourienne, commercial director, Glasgow Airport. "We are already seeing strong demand for Ryanair's services amongst our customers and are committed to working with the airline to continue to enhance our route offering and deliver services based on demand."