From next week, passengers on the airline will be able to view a complete package of news, sport, entertainment, and lifestyle programmes, marking a 'transformation' of Qantas' in-flight entertainment.
The improvements will allow the Australian airline to offer passengers' news updates seven days a week, as well as 100 hours more TV and movie content, 160 hours of box-set viewing, triple the number of new release albums and double the number of blockbusters.
Qantas Group Executive, Brand Marketing and Corporate Affairs, Olivia Wirth said the new in-flight entertainment system is a defining feature of the on-board experience.
"From the latest in seat back technology to our Q streaming service, Qantas is working hard to deliver the luxury of home entertainment in the sky," she said.
"By partnering with news and entertainment experts like Foxtel and Sky News we're able to deliver a greater variety of premium content on a more regular basis, just as our customers would experience at home."
Brian Walsh, Foxtel Executive Director of Television, said Foxtel was delighted to partner with Qantas and be part of such an impressive in-flight entertainment service.
"Foxtel will present a broad range of popular local programming from our top-rating channels including Selling Houses Australia, Grand Designs Australia, Coast Australia and a variety of music and entertainment shows, giving Qantas customers an unmatched choice of content."
The airline has also announced it is to upgrade its Business Class on its domestic and international A330 routes. The new Business Suites will allow passengers to recline their seats from the moment they take their seat, right up until landing.
The new Business Suites will be available on Qantas domestic A330's from December 2014, and its international A330 routes from January 2015, and will offer all passengers direct aisle access, placed in a 1-2-1 configuration.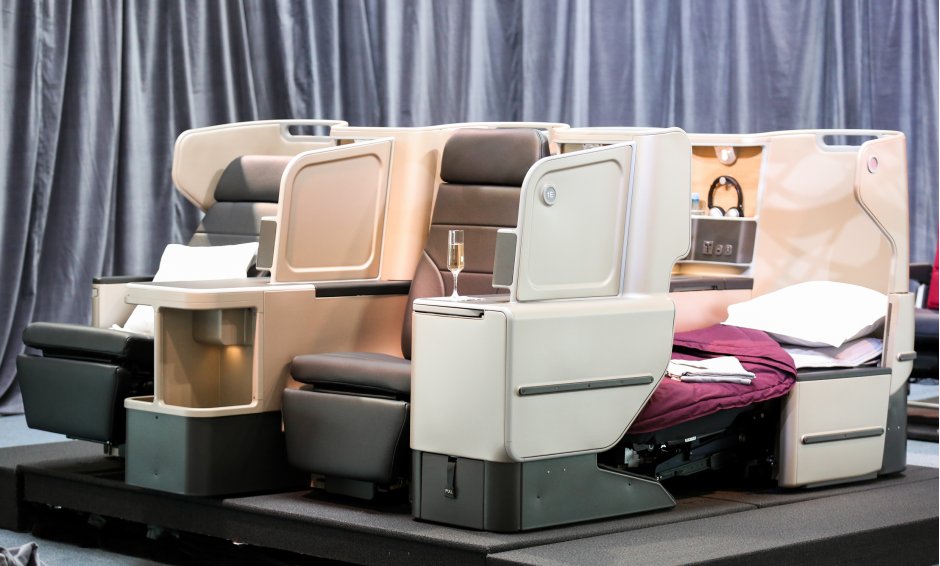 Alan Joyce, Qantas Group CEO, said: "We believe this product will deliver the travel experience between Australia and Asia, and probably the best domestic travel experience anywhere in the world. We can't wait for our customers to experience it for themselves."
"A key point of difference from all other carriers is that the seat can be in recline and fitted with the mattress from take-off right though to landing. With many business passengers enjoying a meal in the lounge prior to travelling, this means more time to rest and sleep."
The airline is also due to fit its A330 Economy cabins with the latest Recaro seat, and will include the new entertainment system and Q Streaming wireless IFE.