Oldest Airlines in the World - Aviation History Month
November has arrived, which means it is Aviation History Month!
To coincide with the event, Routesonline delved into the history of some of the world's oldest airlines, and chose some of our favourite historical photos. Beginning with one of the first ever airlines (KLM), we took a look at the first 20 years of commercial aviation, and some of the airlines that were founded between 1920 and 1940.
KLM
KLM is the oldest running airline still operating under its original name. The airline was founded on October 7, 1919 as 'Dutch Royal Airlines for the Netherlands and its Colonies' (Koninklijke Luchtvaart Maatschappij voor Nederland en Koloniën) – KLM. The first flight by the airline was piloted by Jerry Shaw and it flew from Croydon Airport, London to Amsterdam on May 7, 1920 in a leased De Havilland DH-16.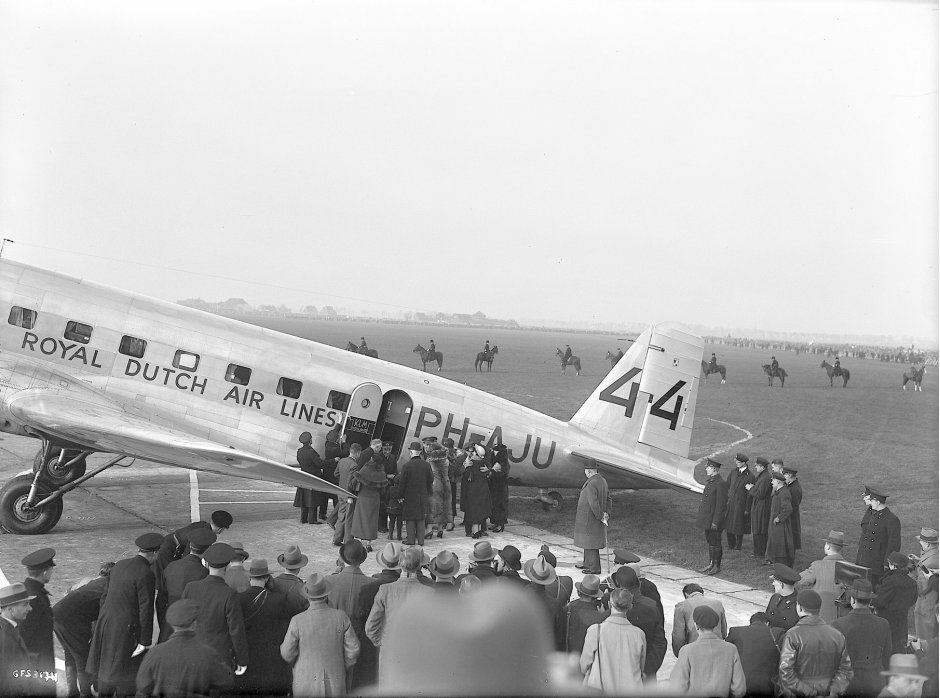 PH-AJU KLM Royal Dutch Airlines Douglas DC-2 [Image by KLM]
Qantas
Qantas is Australia's largest airline, and the second oldest airline in the world, founded in November 1920. In 1921, the airlines' fleet consisted of two biplanes, one Avro 504K with a 100 horsepower water-cooled engine and a Royal Aircraft Factory BE2E with a 90 horsepower air-cooled engine. Qantas began to operate a scheduled airmail service in November 1922 between Charleville and Cloncurry, and this became the first scheduled air service for the airline. Qantas operated its first overseas passenger flight in February 1935 from Brisbane to Singapore using its four-engine DH86 aircraft.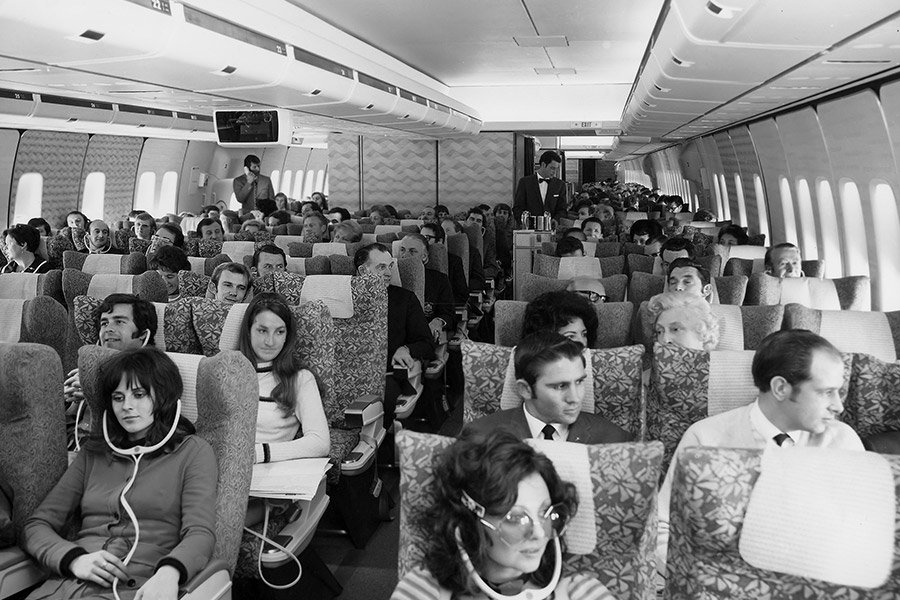 Economy class cabin of a Qantas Boeing 747B in the early 1970s. [Image by Qantas]
Finnair
Finnair, which was founded in 1923, is the fifth oldest airline in the world with continuous operation. The airline was originally founded under the name 'Aero Yhtiö' (Aero Company) which is where the airlines' code 'AY' originates from. Aero took delivery of its first aircraft, a German-registered Junkers F 13 D-335, on 14 March 1924, and its maiden commercial flight was on 20 March 1924, when it carried 162 kilos of mail from Helsinki to Tallinn.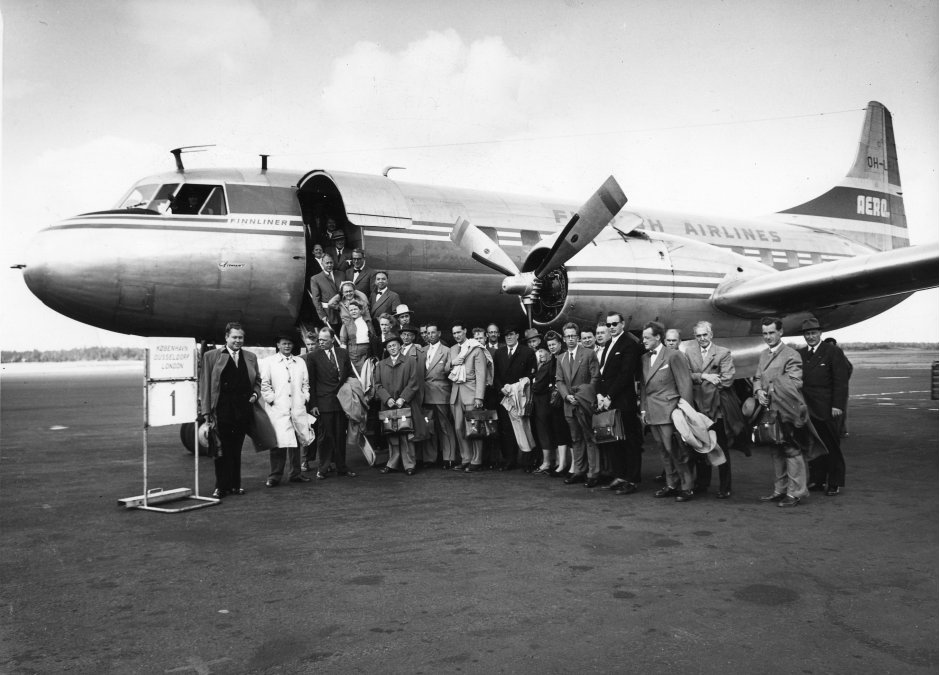 Finnair inauguration flight to London Heathrow airport August 29th, 1954. [Image by Finnair]
Czech Airlines
Czech Airlines was founded in 1923 as Czechoslovak State Airlines and completed its first transport from Prague to Bratislava on October 29 of the same year. On the 1st July 1930, CSA operated its first international flight with a Ford 5AT plane on from Prague to the Croatian capital, Zagreb. It was in 1937 when Czech Airlines introduced cabin attendants on board to improve the passenger experience.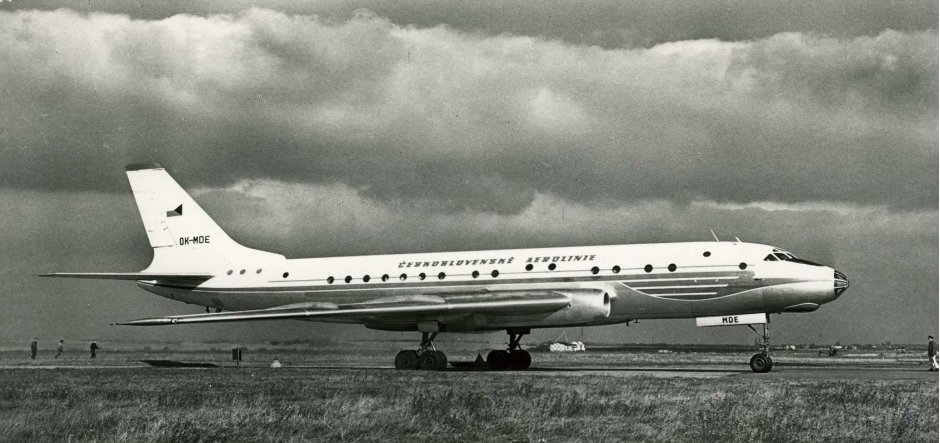 Czech Airlines Tupolev Tu-104. [Image by Czech Airlines]
Icelandair
Icelandair was originally founded in 1937 under the name Flugfélag Akureyrar, before becoming grounded again in 1939 after a capsizing accident destroyed the airlines' only aircraft. The airline was re-launched in 1940 under the name 'Flugfélag Íslands' but was often referred to as Iceland Airways for international purposes. The airline did not adopt its current name until 1979 when it merged with Loftleiðir.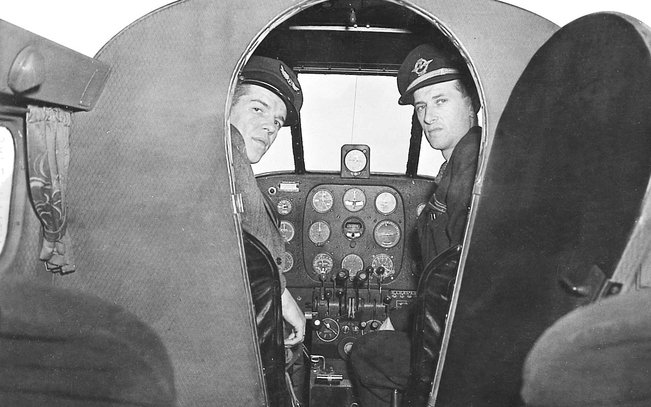 Icelandair Pilots 1942. [Image by Icelandair]
You can follow the tweets below via the hashtag #AviationHistoryMonth to see what else is going on in the world of aviation history, and follow us at @Routesonline