IATA codes (International Air Transport Association airport codes) are three letter signifiers that airports are recognised by worldwide. They originated from two-letter identification codes used by the National Weather Service, but as the aviation industry grew, cities and towns without weather station codes required identification. This explains the 'X' after airport codes such as LAX (Los Angeles) and PHX (Phoenix) as seemingly, the simplest thing to do was to add another letter onto the end of the weather station code.
Dubai followed suit, with DUB already reserved for Dublin Airport in Ireland; Dubai adopted the 'X' approach and settled for DXB to fill out the three characters.
Berlin Tegel Airport and Berlin Schönefeld Airport appear to do the same, with IATA codes TXL and SXF respectively.
Canada throws a spanner in the works of its own, with the majority of airport codes beginning with a 'Y', regardless of the city or airport name. Rather than weather station codes, this relates to radio transmitter signals.
In the early days of broadcast radio, North America was divided into three geographic zones, each of which carried a regional specific letter. These were used in front of a radio station's callsign, Canada's of which, was Y. This explains Ottawa International Airport (YOW) and Vancouver International Airport (YVR).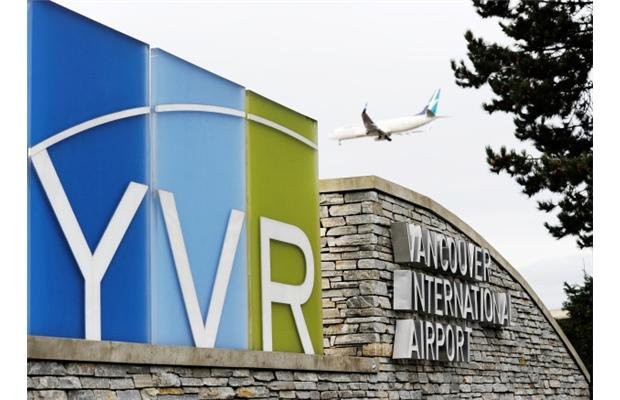 Toronto in theory, should then have the code YTO, right? Wrong. YTO was already assigned to Toronto's generic regional code, and so it seems the Canadian's took YYZ from a regional radio station in Malton, where the airport is located.
However, some airport codes seem a little less logical, for example MCO at Orlando Airport. The code does however originate from when the airport was still called by its original name, McCoy Air Force Base.
Equally as confusing is Chicago O'Hare Airport's IATA code- ORD. This originated from the original O'Hare Field strip which lay adjacent to a small farming community called Orchard Place. The airport took the name of Orchard Field Airport in 1945, thus explaining the strange IATA code.
PEK represents Beijing Capital International Airport, although the origin is not obvious to most westerners. Beijing was originally spelled 'Peking' when translated into English, but after the establishment of the People's Republic of China in 1949, the government adopted a different transliteration method for all place names using the Latin alphabet. Therefore, the name of the Chinese capital has not actually changed, just the anglicised spelling.
Some other cities stuck with old city names include Mumbai (Bombay, BOM) Chennai (Madras, MAA) and St Petersburg (Leningrad, LED) - the city of which was renamed in 1924, the year the Russian leader Vladimir Lenin died.
The mystery of some airport codes remains unsolved, start a discussion below or on Twitter at @routesonline with any more interesting ideas.