Swinging Sixties – Aviation History Month
It's the penultimate week for our Aviation History Months articles, and this week we're looking at airlines that began operation from 1960 – 1980.
The sixties saw a number of aviation records, with A Royal Air Force Avro Vulcan making the first non-stop flight from England to Australia on June 21, 1961. Boeing rolled out its first Boeing 727 airline on November 27, 1962, Concorde flew for the first time on March 2, 1969 and of course, on July 20, 1969, Apollo 11 landed the first men on the moon.
The seventies saw a 24-hour worldwide strike in 1972 calling for tighter security after the International Federation of Air Line Pilots Associations (IFALPA) accused governments of failing to take action to halt air piracy. In September 1972, the 1,000th Boeing 727 is sold, a sales record for airliners. The Space Shuttle 'Enterprise' makes its first test flight after detaching from a Boeing 747 Shuttle Carrier Aircraft.
Thai Airways
The airline was founded in 1960 as a joint venture between Thailand's domestic carrier, Thai Airways Company (TAC) and Scandinavian Airlines System (SAS). On 14 May 1997, THAI, along with Lufthansa, Air Canada, SAS, and United Airlines, founded the world's first and largest airline alliance, Star Alliance.

Thai Airways, 1960s [Image by Thai Airways]
Royal Jordanian
The airline was established under the name 'Alia' in December 1963, after King Hussain's eldest daughter, Princess Alia bint Al Hussein. The national carrier for Jordan joined the jet age in 1970 when it phased out its Fokker F-27s and ordered Boeing 707 aircraft, and in that year, services were initiated to Madrid, Copenhagen and Karachi.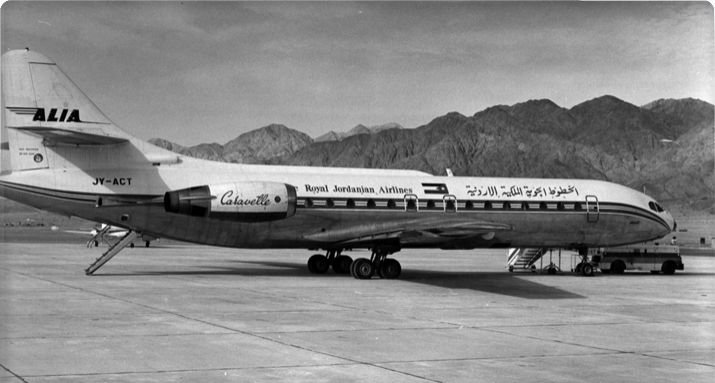 The third Caravelle delivered to Royal Jordanian, 1966. [Image by Royal Jordanian]
Transavia Airlines
In 1966, the airline was established as 'Transavia Holland', until 1986 when the name was changed to 'Transavia Airlines'. The newly branded operator became the first airline to take advantage of the world's first open skies agreement signed between the UK and Dutch governments, operating its route between Amsterdam and London Gatwick from October 26, 1986.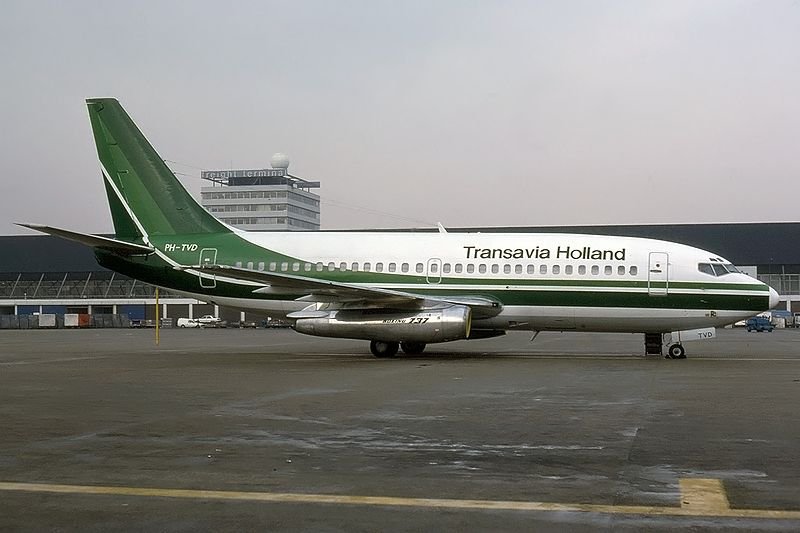 Boeing 737, 1986, just before the name change. [Image by airliners.net]
British Airways
The airline was established on 31 March 1974, upon the dissolution of British Overseas Airways Corporation (BOAC) and British European Airways (BEA). The airline jointly inaugurated the world's first passenger supersonic services to Bahrain using Concorde G-BOAA aircraft, alongside Air France's operation to Rio de Janeiro via Dakar in January 1976. In March 1979, the new Boeing 757 aircraft was launched with orders for 19 from British Airways and 21 from Eastern (USA).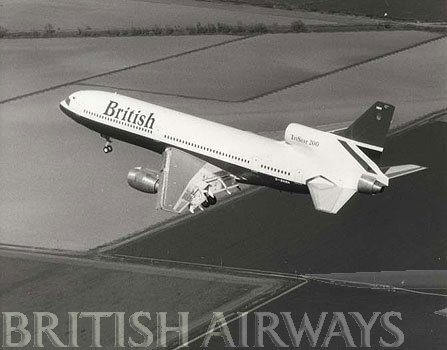 British Airways Lockheed L1011 TriStar 200 G-BHBN, 1974 [Image by British Airways]
Air Berlin
The airline was founded as Air Berlin USA in July 1978 by PanAm captain, Kim Lundgren, and was originally headquartered in Oregon, United States to operate charter flights on behalf of German tour operators from Berlin Tegel Airport. On 28 April 1979, the first airberlin jet took off from Berlin to Palma de Mallorca. During most of the 1980s, Air Berlin USA operated only a single 737-200. The airline was sole in 1991 when it changed its name to the current 'Air Berlin'.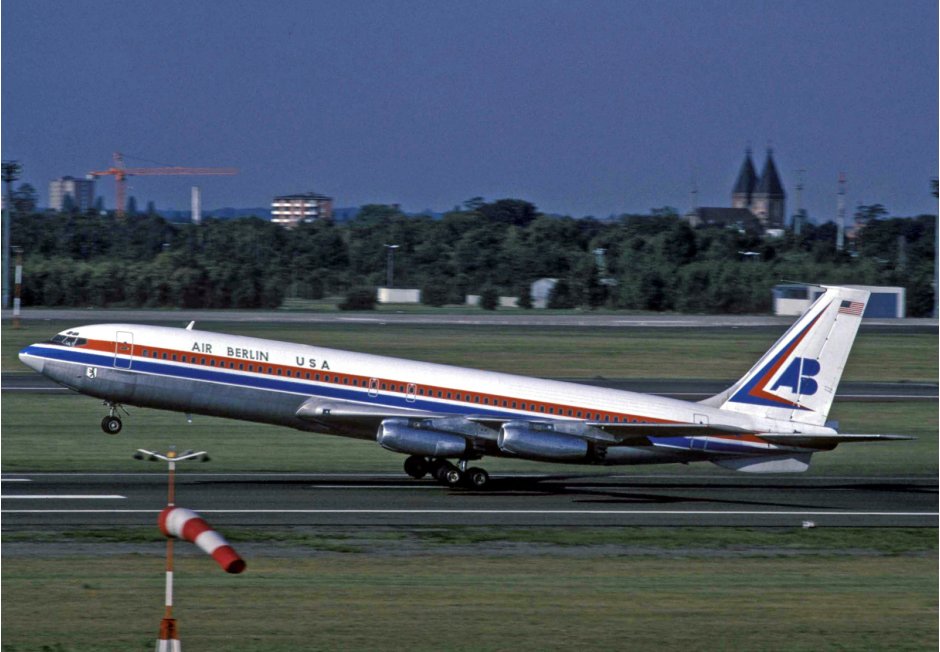 Air Berlin USA Boeing 707, 1979 [Image by Air Berlin]
You can follow the hashtag #AviationHistoryMonth on Twitter to see what else is going on in the world of aviation history, or follow us at @Routesonline.