What are the World's Top 20 Airports? December 2014 Network Update
We've taken a look at the top 20 airports in the world in terms of departure capacity for December 2014.
The biggest change comes from Atlanta, which was top in December 2013 and despite reporting a 1.5% growth has been overtaken by Beijing Capital International Airport. Istanbul and Dubai International have seen big rises, while Shanghai Pudong is the fastest growing airport according to our analysis. The three main Asian hubs – Bangkok, Jakarta and Singapore have all seen declines. Denver International Airport reaches the top 20, which is the destination for Routes America's 2015!
1. Beijing Capital International Airport (PEK) – 4,794,291
The airport is the busiest airport in Asia, and is home to the second-largest passenger terminal in the world. Terminal 1 covers 60,000m2; Terminal 2 covers an area of 336,000m2 and is able to handle 26,500,000 passengers yearly. Terminal 3 covers a huge 986,000m2 (244 acres). The passenger numbers have risen a massive 10.5 percent in comparison to December 2013 figures.
2. Hartsfield – Jackson, Atlanta Airport (ATL) – 4,599,874
The terminal complex measures 130 acres or 6.8 million square feet and includes domestic and international concourses. The airport comprises of 207 gates – 167 of which are domestic, and 40 international. Hartsfield has its own underground system, which on average carries more than 200,000 passengers per day.
3. Haneda Airport, Tokyo (HND) – 4,433,928
A third terminal to allow for international flights was completed in October 2010 as well as a fourth runway, which was constructed to increase the airport's operational capacity from 285,000 movements to 407,000 movements per year. The airport is the first in Japan to receive 5-star status in the Global Airport Ranking conducted by Skytrax.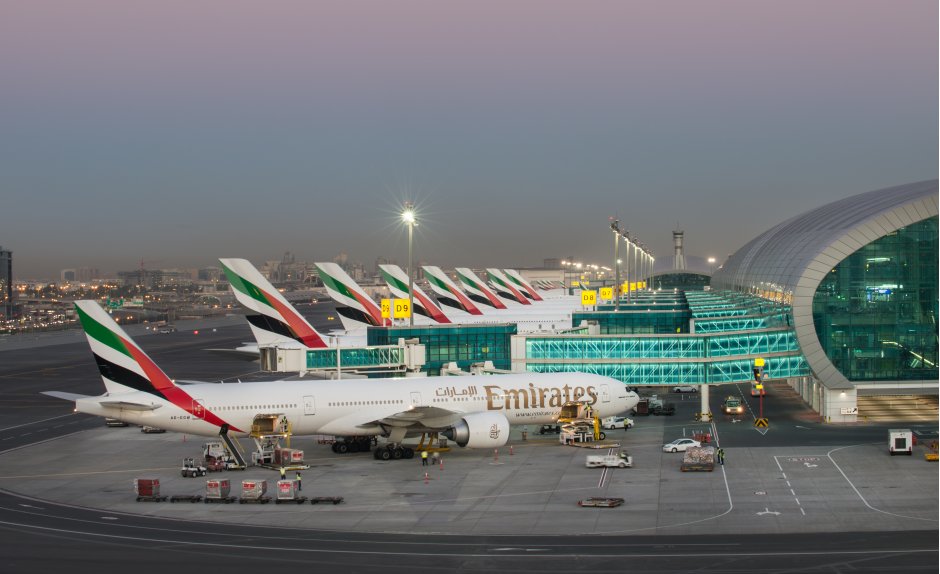 4. Dubai International Airport (DXB) – 4,261,485
Dubai International has registered a 10.4 percent increase in passenger numbers in December 2014 in comparison to December 2013. Construction of a third terminal began in 2004, and the terminal opened in 2008 after a two-year delay. The airport constructed an extra 29 gates capable of handling the Airbus A380 before its arrival.
5. London Heathrow Airport (LHR) – 3,805,009
The five-terminal airport spans across 12.14 square kilometres. The first phase of a new Terminal 2 complex was opened in 2014, and Terminal 5 was voted Skytrax World's Best Airport Terminal in the Annual World Airport Awards, 2014.
6. Los Angeles International Airport (LAX) – 3,581,733
The airport offers 692 daily flights to 85 domestic cities and 928 weekly nonstop flights to 67 cities in 34 countries. The airport has 119 gates spanning across nine terminals, one of which – the Tom Bradley International Terminal, which is named after the first African-American and longest-serving mayor of Los Angeles (20 years).
7. Hong Kong International Airport (HKG) – 3,482,573
Hong Kong International is undergoing some development, with the construction of a new 20 gate passenger concourse to be built in 2 phases for completion between 2015 and 2020. In 2013, HKIA handled 59.9 million passengers, 4.12 million tonnes of cargo and 372,040 flight movements.
8. Chicago O'Hare International Airport (ORD) – 3,462,693
The eight-runway airport has a total of 189 gates across four terminals. The entire O'Hare International Airport complex spans over 7,000 acres and has the capacity to move 2,400 passengers per hour.
9. Dallas/Fort Worth Airport (DFW) – 3,283,093
Dallas/Fort Worth International Airport has five terminals totalling 165 gates. The airport is currently undergoing renovation work with the replacement of infrastructure, and easier parking, security and baggage reclaim, with Terminal A nearing completion.
10. Soekarno–Hatta (Jakarta) International Airport (CGK) – 3,252,159
The airport is expected to serve 62 million passengers per year, with a third runway being built in 2015. There will be an increase in apron capacity from 125 airplanes to 174 airplanes. By 2015, additional upgrades are expected to increase the airport's capacity to 75 million passengers.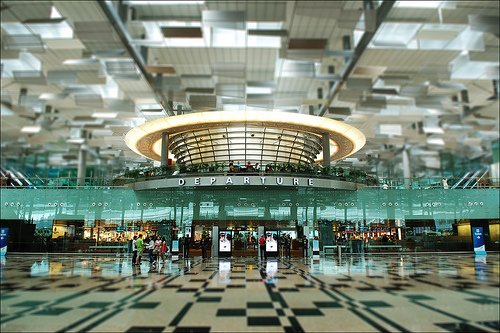 11. Singapore Changi Airport (SIN) – 3,168,437
Changi Airport is a major air hub in Asia, Serving more than 100 international airlines flying to some 300 cities in about 70 countries and territories worldwide, the airport handled more than 53.7 million passengers in 2013. A flight takes off or lands at Changi roughly once every 90 seconds.
12. Kuala Lumpur International Airport (KUL) – 3,116,072
The airport has three buildings that make up the terminal complex, the Satellite Building which handles international travellers, the Contact Pier which serves Malaysia Airlines passengers, and the Main Terminal.
13. Paris Charles De Gaulle Airport (CDG) – 3,113,579
There are three terminals at Paris Charles de Gaulle Airport, and in 2013, the airport handled 62,052,917 passengers and 497,763 aircraft movements. It is the second busiest airport in Europe after London Heathrow.
14. Shanghai Pudong Airport (PVG) – 3,046,694
The passenger complex consists of two terminals, with a third terminal expected to open in 2015. The airport is a hub for both Shanghai Airlines and China Eastern Airlines and hosts over 40 million passengers annually.
15. Istanbul Atatürk Airport (IST) – 2,970,455
Istanbul Atatürk Airport has four terminals and three runways, with plans for a fourth. The Istanbul greater metropolitan area is expected to have a demand of 35 million international passengers and 25 million domestic passengers annually by the year 2015.
16. Guangzhou Baiyun International Airport (CAN) – 2,907,632
In 2013, Guangzhou Baiyun International Airport was China's second busiest and world's 16th busiest airport by passenger traffic, with 52,450,262 passengers handled. As for cargo traffic, the airport was the third busiest in China and the 18th busiest worldwide.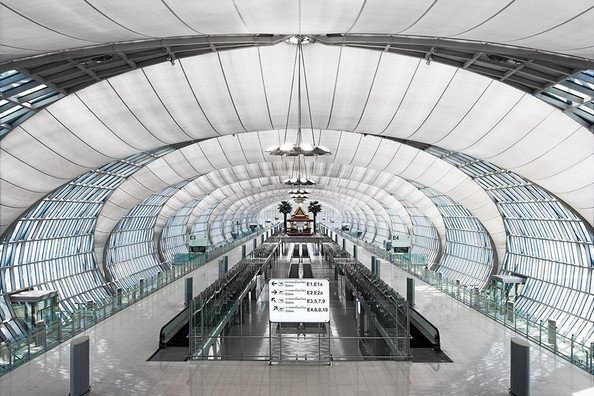 17. Suvarnabhumi Airport (Bangkok International - BKK) – 2,864,854
There are two runways and seven four-storey concourse buildings. The airport can accommodate 45 million passengers per year, 76 flights per hour, and three-million tons of cargo per year.
18. Frankfurt Airport (FRA) – 2,828,133
The airport sees over 52 million international passengers, and has two terminals, with a third under construction. Frankfurt Airport is the third busiest in Europe, after London Heathrow and Paris Charles De Gaulle.
19. John F. Kennedy Airport (JFK) – 2,771,749
Over ninety airlines operate out of JFK. It is the base of operations for JetBlue Airways and is a major international gateway hub for American Airlines and Delta Air Lines. JFK covers 4,930 acres, including 880 acres in the Central Terminal Area. The airport has more than 30 miles of roadway.
20. Denver International Airport (DEN) – 2,552,974
The airport's runway - 16R/34L is the longest public use runway in the United States. Denver Airport opened in 1995 and in less than 20 years has become a major transportation hub handling over 50 million passengers annually. The airport has a two-sided main terminal and three concourses, A, B and C. Denver will be host to the Routes Americas 2015 event. Now in its 8th year, Routes Americas is the essential event for all aviation based companies who wish to conduct business to, from and within the region.
Data provided by