Tenerife, the largest and most populous of the seven Canary Islands located of the western coast of Africa, is well regarded as a popular year-round leisure destination and in recent years has seen growing business demand as enhanced connectivity has helped it develop trade across Europe and into Africa. However, it is now working to maximise its geographical position and reposition itself to become an international hub, particularly in and out of Africa.
To support this strategy, the country's capital Santa Cruz de Tenerife hosted the inaugural Connectivity and Tourism Atlantic Forum in late October, a joint initiative between Morocco, Senegal, Mauritania, Cape Verde and Tenerife to enhance connectivity and maximise the tourism and economic benefits that enhanced air and maritime services could bring to the individual states.
Speaking to Routesonline during the two-day event, Delia Herrera Priano, Minister for External Action of the Cabildo (island Council) of Tenerife said: "We hope to build bridges over the sea that for a long time has separated us from Africa. In the future we hope we can rechristen the Atlantic as a sea that links us to Africa rather than one that separates us."
The event, which brought together tourism ministers and officials from each of the supporting nations, senior civil aviation authority officials and airline and airport executives, agreed to a greater cooperation cross a number of fields, including the creation of multi-sector commercial missions to promote business generation and cooperation between the territories.
In this sector the forum confirmed the essential role air services play in enhancing connectivity and the parties agreed to work to improve and promote coordination to take measures facilitating the increase and diversification of sustainable maritime and air routes and helping to improve the competitiveness of destinations and business offerings.
"Working together to create a robust tourism industry in the region will only improve the economies for all countries involved. Creating joint packages and marketing multiple destinations together will attract new high income tourists to the region," added Herrera Priano.
In an exclusive interview with Routesonline during the forum, Tenerife President, Carlos Alonso said it is essential that such conferences and meetings bring engagement at a minister level on improving connectivity. "We see Tenerife's future as island that is open to world and we must be outward looking. Enhancing air connectivity is essential for our future. We see a great opportunity for Tenerife to become future hub for air travel into parts of Africa and are working to strengthen ties with Africa, and dialogue on a Minister level really helps us to achieve these ambitions."
"I'm extremely passionate about route development and am fiercely supportive and appreciative of our airline customers. I also acknowledge that it is the airlines who take most of the risk and I see it as one of my main priorities as President is to minimise those risks."

Carlos Alonso
President, Tenerife Cabildo
Tenerife has taken on an active role in enhancing air connectivity to the island and Turismo de Tenerife, the official agency on the island responsible for promoting the island internationally as a premier leisure destination has highlighted air connectivity as one of key priorities within the growth strategy.
As an island, which relies on tourism as a vehicle for economic growth and employment accounting for 42% of the GDP, Turismo de Tenerife has initiated a comprehensive strategy to stimulate the island's economy through sustainable growth in tourism. The end goal is to increase the number of tourists as well as to increase the economic impact of each visitor by increasing expenditures (spend per trip and per person) on the island.
As one of the outermost regions of the European Union, air access is critical for both residents and foreign visitors. Future growth is unattainable without excellent connectivity. Efforts are continuously undertaken to establish strong relationships with airlines both to attract new operators and de-risk new flights as well as supporting established airlines.
"I'm extremely passionate about route development and am fiercely supportive and appreciative of our airline customers. I also acknowledge that it is the airlines who take most of the risk and I see it as one of my main priorities as President is to minimise those risks," said Alonso.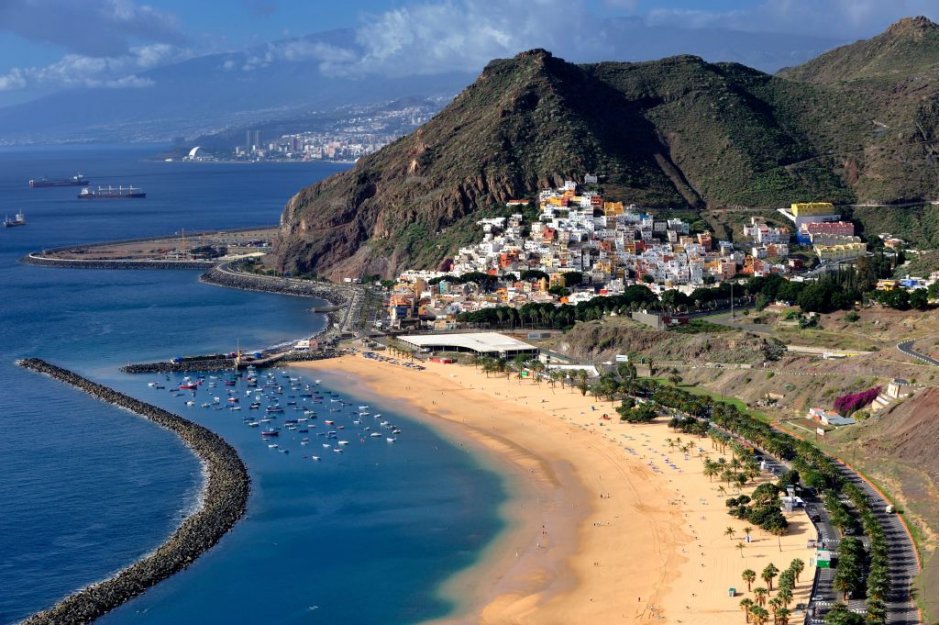 In late 2012, Turismo de Tenerife opened a new department directly responsible for implementing a strong strategy to improve the islands connectivity. The objective was to centralise these efforts in order to become an irreplaceable partner for airlines. Over the past year it has been finding innovative ways to support airlines currently flying to Tenerife and expanding growth by attracting new carriers. It has worked to de-risk new flights while simultaneously creating demand for the product at its origin.
"We know that we need to become a true partner for airlines and one that works hard to ensure success for them. We are always looking for creative new ways to support airlines especially in the first years of operation when flights are the most risky," said Alonso.
"We also work with ASM, who are excellent consultants. They provide us with much needed tools like route analysis and forecasts. We count on them for advice when negotiating with airlines. Since we started working with them, we have attracted over 50 new flights," he added.
Over the past year, this has seen new agreements negotiated with British Airways, Royal Air Maroc, Iberia, Norwegian, airberlin, easyJet, Volotea, Jet2.com, Germania and Vueling, among others, with airlines favouring the stakeholder involvement in the route development process rather than simply holding dialogue with a destination airport.
Turismo de Tenerife's strategy is to integrate and lead a cohesive 360 degree stakeholder approach with other local, regional and national entities. The company works collaboratively with airports, governments, other tourism organisations, and relevant international organisations to support new and existing routes, market the destination, build demand, and resolve issues. In particular, Turismo de Tenerife works closely with AENA, which is responsible for the management and operation of all 47 Spanish airports.
"We know that we need to become a true partner for airlines and one that works hard to ensure success for them. We are always looking for creative new ways to support airlines especially in the first years of operation when flights are the most risky."

Carlos Alonso
President, Tenerife Cabildo
The destination is already one of the leading leisure destinations in Europe with six million tourists a year, but in many markets it remains an "undiscovered paradise", according to Alonso, who believes there is significant scope to grow connectivity.
"Over the last decade low-cost entrants into Tenerife have brought capacity growth and new business opportunities, but it is important to have a good product mix from low-fare airlines to full-service Business Class operations. We are particularly interested in the latter and tourists that have more spending power when they arrive on island," he said.
"Just as it is important to have a large client base from many different markets it is also important to have a mix of carriers to reach the different segments. For example, the luxury four- and five-star hotels have been demanding more business class cabins into the island to attract a high end client for the premium resorts," explained Alonso.
"We listened and worked to attract the likes of British Airways (BA) and Air France. BA is an excellent case. They started with 5 frequencies a week and quickly increased the number of business class seats they offered and then increased to a daily flight. As a result we have seen an increase in spend per day of our British tourists," he added.
The President identifies that there are still a lot of markets that are served indirectly to/from Tenerife. "We have big opportunity to serve these directly," he said and data shows that these markets are now driving a growth in arrivals.
Italy, France and the Scandinavian countries are all growing at a rate of more than ten per cent per annum. In the past few years Russia has grown over 30 per cent year-over-year, while there has been a boom in new markets like Israel and the Eastern European countries.
Data provided by

The markets with the most growth in the first semester of 2014 have been Italy (up 25.6 per cent), Switzerland (14.6 per cent), Germany (11.7 per cent), Sweden (11 per cent), Austria (11 per cent) and France (10.5 per cent) and these results can be directly attributed to additional capacity secured over the past couple of years.
In fact the strength of the partnership approach Turismo de Tenerife takes with airlines is clear when you consider that 95 per cent of the air carriers that introduced flights in 2013 have already increased frequencies this year, a period the island has attracted an additional 27 routes and inaugurated a second African service to Dakar.
The result of this additional capacity has created a landmark year for Tenerife. There has been a five per cent increase in foreign tourists to the island thanks to the introduction of over 2.5 million additional seats into the market over the past two years. Hotel occupancy is unparalleled, with numbers far exceeding the last ten years. Data shows that the first half of 2014 registered a record number of international tourist arrivals and employment in the tourism sector is increasing.
"We remain competitive because we are in continual growth and we don't rest on our laurels. We are always working to improve the destination by improving the infrastructure of the island, building new hotels and creating new products and experiences on the island. We also look to open new markets to diversify our client base. There are still many untapped markets," said Alonso.
And this is where Africa comes into the route development equation. The continent is an emerging market and in a phase of rapid growth. There is also an expanding middle class that are looking for overseas holidays and an enormous potential for outbound leisure demand from Tenerife.
"Africa is our closest neighbour and natural trading partner. Remember we are 2.5 hours away from Madrid but only 45 minutes from Africa. A lot of companies from Tenerife have strong commercial ties in West Africa. There are over 200 companies from the Canary Islands operating on the continent and import/exports have doubled in the last ten years. There are lots of opportunities for our business community as Africa continues to develop," said Alonso.
The West African States that joined Tenerife at the inaugural Connectivity and Tourism Atlantic Forum are natural growth markets. Tenerife secured its first African link in October 2013 when Royal Air Maroc added flights to Casablanca while Binter Canarias now also flies to Dakar. "We would like to add flights to Guinea, Mauritania and Cape Verde over next two to three years," confirmed Alonso.
In fact during the forum, Juan Ramsden, coordinator general for Spanish regional carrier Binter Canarias revealed that the airline had considered introducing flights to Accra and Bamako in recent years, but didn't have the critical mass to make the routes sustainable.
To develop in Africa, and other emerging markets, Turismo de Tenerife is developing a very segmented approach for promotional activities. "We are very selective about which markets to attack and what message is most important to communicate in each market," said Alonso. "We have gone away from genetic fun in the sun messages by focusing instead on niche segments that exemplify the island like nature, adventure sports, gastronomy, star gazing etc. I think people are surprised when they discover the amount of activities that can be enjoyed on the island."
A key spoke to the international hub proposal for Tenerife would be a link to North America and negotiations are currently taking place with airlines to establish a seasonal link for winter 2015/2016. "Our main focus right now is to open a direct flight to the United States," confirmed Alonso. While these talks continue Turismo de Tenerife is working with partners in the US on a comprehensive sales campaign contacting major tour operators, online sale platforms and large travel agencies to ensure advanced bookings can be secured ahead of the launch of flights.
Tenerife is certainly one of the most complete destinations in the world, is gifted with an exceptional climate and has a privileged geographical location. There are few places that have such a good hotel infrastructure and range of activities to appeal to all markets with 78 per cent of first time visitors returning to Tenerife. However, it is its impressive business development strategy that binds this all together and enhances connectivity to the Island.
"Tourism depends on connectivity and is very limited without direct air service. In some markets you lose up to 60 per cent of potential clients when they cannot fly directly. It is impossible to open new markets without direct air service," said Alonso.