V Air to Launch Operations With Bangkok Route
The new airline, which is a subsidiary of TransAsia Airways (Taipei), will launch operations to the Thai capital on December 17, 2014.
The Taiwan-based low fare carrier will then launch routes between Taipei and Siem Reap from 6 January 2015, replacing TransAsia's operation with services every four days. The route will increase to three times per week from March 29, 2015.
The airline has also announced a route from Taipei to Chiang Mai on January 7, 2015, subject to final Thai Government approvals.
On its first two routes, V Air will compete with Tigerair Taiwan as well as the TransAsia route to Bangkok. TransAsia will drop their Chiang Mai and Siem Reap routes once V Air launches.
Tigerair Taiwan was the country's first new airline in 23 years, and began operation with routes to Singapore.
The Taipei Taoyuan – Chiang Mai route will operate every four days, increasing to four times per week from March 29, 2015.
V Air has stated the wide range of destinations it would like to offer to its customers, such as Kuala Lumpur, Hong Kong, Singapore, Kalibo, Cebu, Seoul Incheon, Jeju, Busan, Nagoya and Tokyo.
The delayed launch of the airline will see the inaugural flight of the airline's A321 aircraft, which arrived in October 2014. The airline expects to operate with an initial fleet of three A320/A321 aircraft, all in an economy configuration.
New air services from Taiwan should hopefully help to increase the number of tourists visiting Thailand from the country after the visitor arrivals dropped sharply in 2014.
Arrivals for Taiwanese visitors to Thailand throughout the first ten months of 2014 were down 27 percent, although the arrivals were only down by 8.5 percent alone for October 2014.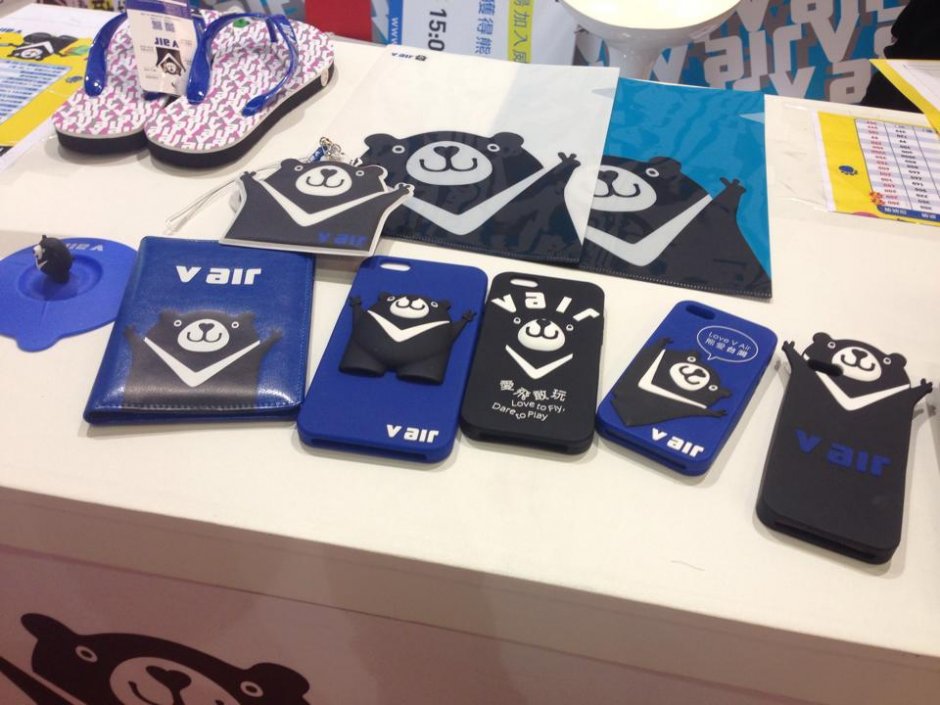 V Air has already proved it has a fan-base following its successful social media campaigns. The airline has adopted a Formosan Bear as its mascot, and this has helped to generate almost 230,000 likes on Facebook. The airline has launched numerous marketing campaigns and has already begun selling V Air Bear Merchandise.
Furthermore, the airline ran an online campaign to have its fans set its launch fares from Taipei to Bangkok and Chiang Mai. V Air's eventual launch may propel the airline into becoming better known than TransAsia, although many remain sceptical about the bright and colourful livery for V Air.