Italian tour operator Balkan Express is to introduce two new routes linking the cities of Bari and Naples to Pau-Pyrenees Airport in the south of France. The company, which specialises in linking Italian destinations to the Balkan Peninsula, is using its role as general sales agent for Mistral Air, part of the Poste Italiane group, to deliver these new European routes.
Mainly targeting leisure demand, Mistral Air will offer twice weekly flights on the two routes on a seasonal summer only basis. These flights will operate between April 28, 2015 and September 1, 2015 and will be operated using Boeing 737-300 equipment configured with 144 seats.
"We are welcoming the opportunity to work with Balkan Express and Mistral Air in opening their first scheduled service to France in Pau," said Jean-Luc Cohen, director, Pau-Pyrenees Airport. "The two new routes are expected to attract tourists from both sides: French travellers taking their holiday in Southern Italy and Italian visitors to Pau, the Bearn Country, Lourdes and the Pyrenees."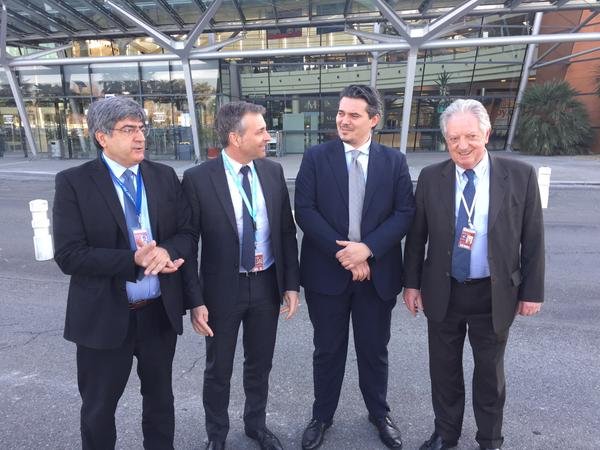 According to schedule data, Pau-Pyrenees Airport will be the only facility outside of the capital Paris, to have a direct link to Bari, the capital city of the well-known Apulia region, bordering the Adriatic Sea. Ryanair currently offers a weekly link to Bari from Paris Beauvais that grows to an up to daily schedule in the summer, while Vueling Airlines has a twice weekly summer only link from Paris Orly.
Naples, the third largest city in Italy, is better connected to France. Air France, easyJet and Transavia collectively operate up to five flights per day from Paris in the peak season, while the regions are linked by Volotea (from Bordeaux and Nantes) and easyJet (from Nice).
"We are very keen in ensuring the success of any airline opening new routes in Pau, and it is very important to us to act as a partner with new airlines to ensuring success in the first few months of operation," added said Jean-Luc Cohen.
Pau-Pyrenees Airport serves the Bearn Country and the Pyrenees region in France, representing 600,000 habitants. The historical city of Pau, home of Henry IV, Marie-Antoinette, Napoleon and also the three musketeers, is one of the most dynamic French region, driven by a booming industrial sector.
World leaders from the aeronautics, defence, agri-food, technology, geoscience, oil and chemical sectors are generating over 32,100 high-income jobs. The city is a capital of the South West gastronomy and has some of the finest wineries in its direct vicinity.
It offers a stunning view on the snowy mountains, as well as direct access to sites such as the Pic du Midi observatory, the Gavarnie site, the Pyrenees national parks, the Lourdes sanctuary, but also great ski resorts and a world famous white water sport centre built within the city.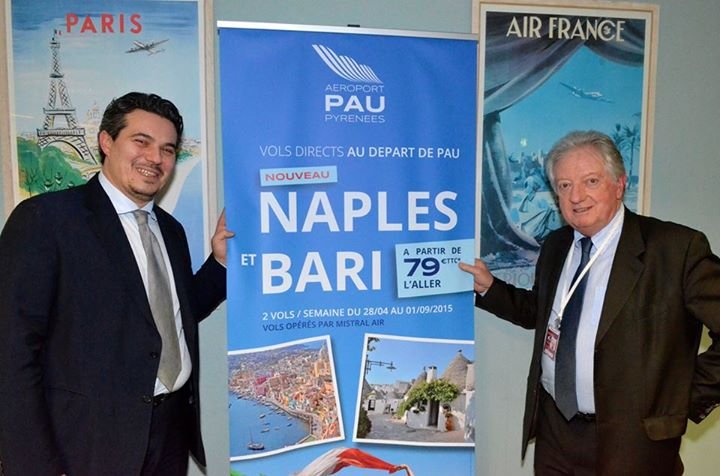 Air France and Hop! are serving Paris from Pau-Pyrenees ten times daily, as well as Lyon three times daily. Seasonal services to Corsica by Hop! started in 2013 and will continue this year with a weekly flight to Bastia and Ajaccio during the peak summer season.
Despite access to an extensive connecting network on Air France, the demand for direct services in Pau-Pyrenees is extremely high – both in the business and leisure segments. According to Marc Gordien, vice president consulting at ASM, the route development consultancy, Pau-Pyrenees has the potential to deliver over 400,000 new passengers to satisfy the current market demand and pass the one million annual passenger mark.
"It is our expectation that further airlines are going to start new services in Pau within the next months, as the market offers a very interesting mix of high yield passengers and significant demand for the leisure markets," he told Routesonline this week.
In the chart, below, we look more closely at bi-directional O&D demand between France and the Italian cities of Bari and Naples.
With the exception of a decline in 2009, demand between France and Bari has been relatively stable over the past ten years, rising at an average annual rate of 4.2 per cent to over 135,000 passengers in 2014, up 6.5 per cent on the previous year.
Demand between France and Naples has been a little more erratic as airlines have altered their capacity offerings in this market. Overall demand has risen at an average annual rate of 6.0 per cent over the past ten years to over 500,000 passengers in 2014, up 19.3 per cent on the previous year.