Leslie Thng, Chief Executive Officer of SilkAir, talks about the regional airline's relationship with Singapore Airlines.
Q) What is the reasoning behind your aircraft order of 49 Boeing 737s?
A) SilkAir strives to maintain a young fleet and the large aircraft order will cater to both growth and fleet renewal needs. Additionally, Airbus and Boeing are both well-established players in the narrowbody aircraft market. After careful deliberation and consideration of each manufacturer's proposal, we felt Boeing's proposal to be a better fit for our overall requirements.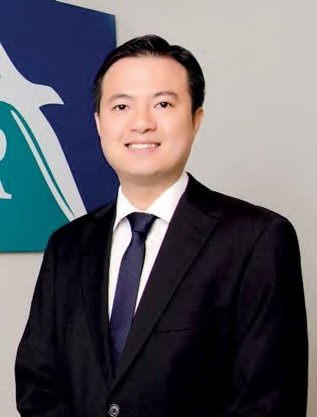 Q) Tell us about your new routes, including Hangzhou. What do you look for in a new destination?
A) In 2014, SilkAir launched services to three new destinations – Kalibo Boracay) in the Philippines, Mandalay in Myanmar and Hangzhou in China. Prior to launching any new routes, SilkAir will conduct feasibility studies to evaluate the potential demand from leisure and business travellers. On Hangzhou, SilkAir is the only full service carrier connecting this destination directly to Singapore. China has always been an important market for SilkAir and the launch of our flights to Hangzhou portrays our commitment to develop this market. As the regional wing of Singapore Airlines, SilkAir aims to enhance the connectivity options available to our customers through our combined network of destinations with Singapore Airlines.
Q) What is your relationship with Singapore Airlines? Do you only look for destinations that are not served by you parent airline?
A) SilkAir is the regional wing of Singapore Airlines and operates the Singapore Airlines Group's narrowbody fleet, with a different product, brand and cost base from the parent airline. In terms of destinations, SilkAir has long been the champion of diverse, secondary destinations in Asia, some of which are still relatively untouched by mass tourism, while our parent airline typically flies to major cities. Through synergising the networks of both airlines, we aim to enhance the connectivity options available to our customers through our combined network.
Q) How do you see the Asia- Pacific market developing? Do you agree with the majority of forecasts that place such an emphasis on growth, in particular in China?
A) Due to the growing Asia-Pacific economies, air traffic is expected to grow in the Asia- Pacific region, leading to more demand for air travel. SilkAir, together with Singapore Airlines, is excited to be part of this growth by continuing to expand our service offerings and providing our customers with more choices and convenience. Additionally, SilkAir and Singapore Airlines together serve 11 Chinese cities, with 120 weekly flights. This shows our commitment to develop this market, which has strong potential for growth.
Q) Tell us about your brand. How do you want SilkAir to be viewed by passengers?
A) SilkAir is a full service carrier, which offers a quality product and reliable service. We set ourselves apart from the competition by offering all that is needed for an enjoyable and reliable travel experience. SilkAir offers passengers with the full in-flight experience, including in-flight meals and a recently-launched wireless in-flight entertainment, SilkAir Studio, where customers can stream video and audio content directly to their personaldevice, all on a complimentary basis.
Passengers are entitled to 40kgs and 30kgs baggage allowance for Business Class and Economy Class respectively. We also offer passengers the options of online check-in, seat selection and the ability to earn miles under the KrisFlyer Frequent Flyer Programme. SilkAir additionally leverages its position as a subsidiary of Singapore Airlines to offer benefits such as smooth and seamless connections to the combined SQ-MI network of over 90 destinations around the world.