February has seen a number of start-up carriers beginning to take shape across the world, including Chinese carrier GX Airlines, which launched operations this month, and South Africa's SkyWise which is set to launch at the beginning of March after multiple setbacks.
In southwest China, Guangxi Beibu Gulf Airlines, (or GX Airlines for short) launched on February 13, 2015 as a joint venture between Tianjin Airlines and the Guangxi Beibu Gulf Investment Group. The carrier marked its inauguration with a flight between its home base in Nanning and Haikou, using an Embraer E190. The airline hopes to expand its fleet to five E190s in the coming months, as well as increasing the number of domestic routes on offer. By the end of 2015, GX plans to have ten E190s before spreading its wings to Hong Kong, Macau, Taiwan and destinations in south-east and north-east Asia.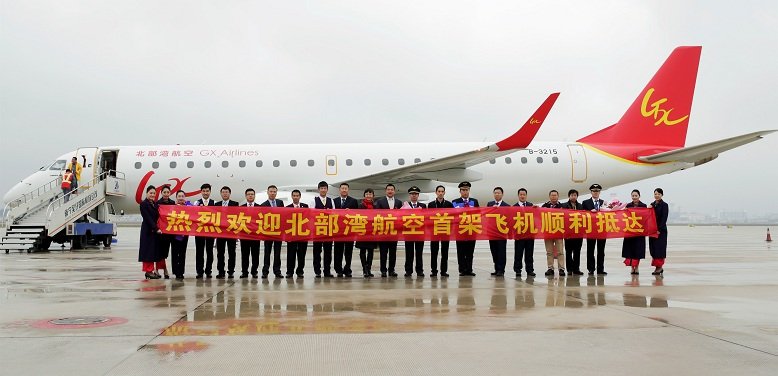 Uruguayan start-up, Alas Uruguay is the proposed new national carrier of Uruguay following the collapse of the former flag carrier, PLUNA. The airline intends to expand to provide up to 35 frequencies per week, targeting Pluna's most profitable routes, and will begin operation with a 16-year-old leased Boeing 737-300, accommodating 134 passengers. After being tested in Uruguay and with the relevant certificates, Alas Uruguay will operate charter and regular flights to Paraguay, Chile and Argentina.
FlyDamas, a Syrian start-up is planning to make its debut on April 1, 2015 with flights to Saudi Arabia, the United Arab Emirates, Iraq and Kuwait. The airline will use a single Boeing 737 to initially offer four-times-weekly flights to Jeddah, twice weekly flights to Najaf, and once weekly flights to Baghdad. From May 1, 2015, the airline hopes to offer twice weekly servies to Kuwait and Riyadh, as well as weekly flights to Amman Queen Alia, and Dubai International via Latakia in June.
SkyWise, South Africa's newest low-cost airline has announced it will move forward its first commercial flight which was initially scheduled to take off on March 16, 2015 after a number of delays dating back to 2013. The airline will now take to the skies on March 5, 2015 and will operate a connection between Cape Town and Johannesburg twice-daily, using a Boeing 737-300. Within three months of its launch, the airline plans to expand its offering, with routes between Johannesburg and Durban, and Durban and Cape Town.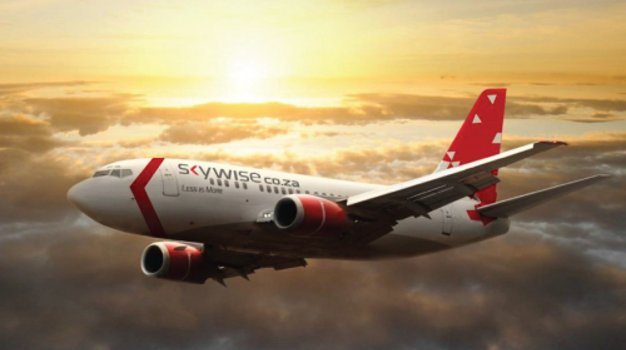 In the US, an air shuttle designed for business travellers will commence operations in Texas next month. Texas Air Shuttle will offer unlimited travel to members who pay a monthly fee and Stephen Geldmacher, CEO said that members will save times avoiding delayed or overbooked flights. "It is like the private flying experience without the private jet price tag," he said. The company is in the process of applying for its Federal Aviation Administration certification, and it's expected to be approved mid-March and once approved, the company will start running shuttles from Houston to Fort Worth, Austin and San Antonio.
Texas Air Shuttle isn't the only membership airline hoping to take to the skies this year. Belgian all-you-can-fly start-up, Take Air is set to commence operations on March 30, 2015 with twice weekly flights between Antwerp and Zurich. Europe's first membership airline is also looking at commencing a London – Paris route in the near future, on board the airlines' Beech twin turboprop King Air 200s and 350s.
"It is the first all-you-can-fly membership airline launched in Europe. As a Take Air member, you enjoy unlimited Take Air flights and the best of what aviation currently has to offer: hassle-free air travel that saves time and avoids any unpleasant surprises. It is the ideal solution for anyone who flies a lot for business or personal reasons," said Matthieu Dardenne, Take Air founder and General Manager.
Napalese start-up, Bishwo Airways has announced plans to commence operations this quarter in order to initially serve Saudi-Arabia, Malaysia and the United Arab Emirates. The airline has recently signed a Letter of Intent with Sukhoi Civil Aircraft for one SSJ 100-85 which is scheduled for delivery i 2017.