Finnair Tentatively Sets A350 Launch Date
Finnair has yet to confirm its proposed operational plans for the aircraft but will use the aircraft on its busiest Asian routes from its Helsinki hub and will initially deploy the aircraft to Shanghai, before later deploying it to Bangkok and Beijing in 2015 and Hong Kong and Singapore from 2016.
Nordic carrier Finnair has tentatively set August 16, 2015 as its launch date for Airbus A350-900XWB passenger operations, a representative of the carrier confirmed to Routesonline at the ITB Berlin tradeshow this week. The date is subject to the final delivery schedule from Airbus being met and will see the airline become the third global operator of the modern generation airliner, the first in Europe.
Finnair has yet to formally open reservations for its proposed scheduled plans for the aircraft but will use the aircraft on its busiest Asian routes from its Helsinki hub and has said it is likely to initially deploy the aircraft either to Bangkok, Beijing or Shanghai.
The airline now confirms to Routesonline the aircraft will debut in long-haul scheduled service from October (most likely at the start of the new winter schedules) to Shanghai, but will use the aircraft for regional services within Europe for crew familiarisation.
The airline made its first commitment to the A350 programme in 2006 with an initial order and last year firmed up eight options it had acquired as part of the original order, increasing its commitment to 19 aircraft.
It will configure its aircraft in a 297-seat, three-class arrangement with 46 Business Class seats, 43 Economy Comfort seats and 208 Economy Class seats. Economy Comfort seats are located in the first five rows of Economy Class.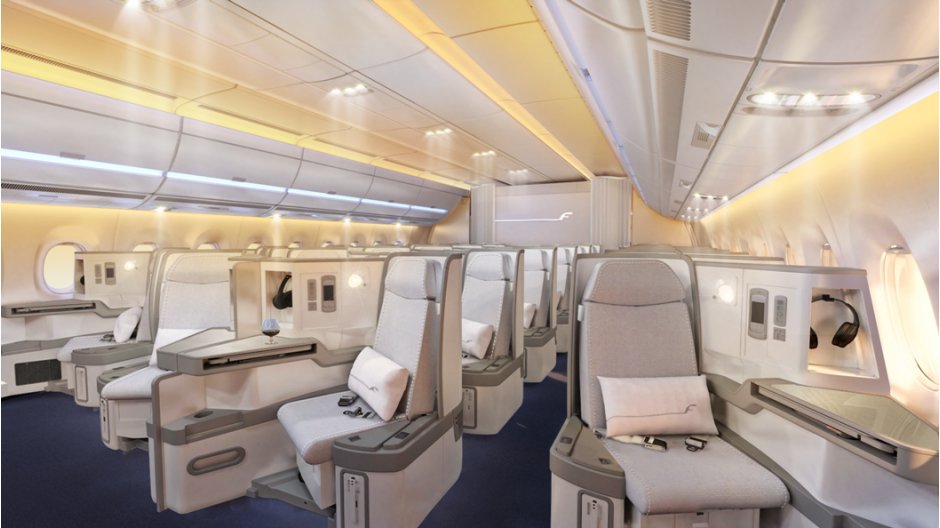 FInnair's long-haul fleet currently consists of seven A340 aircraft and eight A330 aircraft and its A350 orders will replace these aircraft and provide fleet growth of one aircraft per year between 2016 and 2020. As part of this strategy it will phase out its A340 aircraft by the end of 2017 and Airbus has agreed to acquire four A340-300 aircraft currently owned by Finnair in 2016 and 2017 as part of its recent A350 option deal.
Based on the current delivery schedule of A350s, Finnair will receive the first four aircraft in the second half of 2015, seven A350s between 2016 and 2017, and the eight newly converted options between 2018 and 2023. After its debut on routes to Bangkok, Beijing and Shanghai this year the type will be used on flights to Hong Kong and Singapore from 2016.