Cambodia - A Kingdom of Wonder
Cambodia Airports' CEO, Emmanuel Menanteau, talks to Joe Bates about booming passenger traffic, customer service and the next phase of infrastructure development.
Cambodia is arguably one of the best examples on the planet of how private investors can transform a country's airport system for the better. Quite a claim? Well, there is simply no denying that passenger traffic at Phnom Penh International Airport has increased tenfold since the Cambodian government awarded Cambodia Airports (formerly known as Société Concessionnaire des Aéroports) the 30- year concession to operate, manage and develop it back in 1995.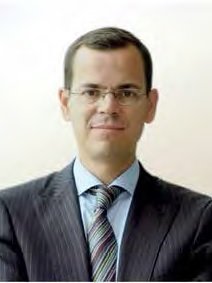 Emmanuel Menanteau, Cambodia Airports' CEO.
Indeed, under the umbrella of Cambodia Airports traffic at Phnom Penh has grown from less than 200,000 passengers annually in 1995 to close to 2.4 million last year. The huge upturn in traffic and almost immediate investment in upgrading the airport's core infrastructure – it opened a new terminal, renovated the existing runway and invested in new airfield lighting and navigational aids – so impressed the Cambodian Government that it awarded it the concession to operate Siem Reap International Airport in 2001 and Preah Sihanouk International Airport in 2006. And as part of the terms of the contract for the latter – Sihanouk is the gateway to the country's southern beach resorts – Cambodia Airports' concession for Phnom Penh was extended by a further 10 years and has since been extended to 2040.
True to form, a new domestic passenger terminal, cargo facilities and an airfield upgrade quickly followed at Siem Reap, ensuring that the gateway, which handled just 20,000 passengers as recently as 1998, is now equipped to handle in excess of 3 million passengers yearly. At Sihanouk International Airport, Cambodia Airports has spent $30 million on refurbishing the terminal building and extending the runway to 2.5km to allow the gateway to handle aircraft, such as the B737 and A320. To date, the combined cost of modernising the country's airport system has exceeded $400 million, and there is more to come as Cambodia Airports is in the middle of a three-year $100 million project to expand the terminals at both Phnom Penh and Siem Reap. Each airport currently boasts a 25,000m2 terminal, which is being almost doubled in size to 45,000m2 to effectively double the capacity of both gateways from 2.5 million passengers per annum (mpaa) to 5mppa by 2016.
France's VINCI Airports has a controlling 70% stake in Cambodia Airports, and as is the way with all its gateways, the group's building division, VINCI Construction, is carrying out the construction work, which started in 2012 and is due for completion late in 2015. And Cambodia Airports' investment programme for the next five years rises to above $250 million taking into account additional airfield improvements, new cargo facilities and other projects across its airport system.
"The terminal expansion projects will ensure that we have sufficient capacity until at least 2022/23," enthuses Cambodia Airports' CEO, Emmanuel Menanteau. "I believe our investment programme in Cambodia's airports, the rapid rise in passenger traffic across the country and expanding route networks shows just what can be achieved through public private partnership (PPP) projects. We are a long-term investor and are in it for the long haul." Cambodia Airports' other shareholder is Malaysian-Cambodian consortium, Muhibbah Masteron, which has a 30% stake in the joint venture.
Route development
Cambodia Airports is determined to make use of the infrastructure. Its route development team is actively working with airlines, tour operators and government agencies – namely Cambodia's ministries of transport, tourism and civil aviation – to encourage the launch of new routes or additional frequencies on existing ones. In the last two years, Cambodia Airports has taken its route development efforts on the road by jointly organising tourism seminars and trade missions to countries such as India, China, Japan and Indonesia. And the strategy appears to be working as in the last couple of years a number of new routes has been launched to Siem Reap from China, South Korea and southeast Asia, and the destination has begun to gain a reputation as a meetings, incentives, conference and exhibition venue during the low season.
The Khmer New Year in April has also become a popular time to visit Cambodia for many regional international visitors. "Ten years ago, when Angkor Wat was still a non-mass market destination and therefore quite expensive to visit, the majority of tourists were from Europe [principally France] and the US," says Menanteau. "It is very different today as it is less exclusive and more easily accessible. As a result the majority of visitors are Asian, particularly from China." The changes ensured that over 3 million people visited the Angkor Wat UNESCO World Heritage site in 2014 – around half of which used Siem Reap International Airport. Menanteau admits that the route development focus of Cambodia Airports right now is the Asian market, specifically China and South Korea, as well as the three big markets that currently aren't served direct from Cambodia – Japan, India and Indonesia.
In the mid-term, he reveals that attention is likely to stay within the region, but extend to destinations within six or seven hours flying time of Cambodia, such as Australia and New Zealand. "We are already quite open with the Australian airlines about launching flights to Cambodia," he says. "We see many Australians travelling to India and places like Bali in Indonesia and they are beginning to discover Cambodia. So why not add Phnom Penh to their route networks?
"In the long term, we would like to see Qatar Airways launch Paris flights via Doha and it would be good to get an Emirates service to Dubai," he continues. "We don't think there is demand for direct long-haul flights to Europe or the US as these destinations are already served from neighbouring hubs in Bangkok, Singapore and Hong Kong."
National flag carrier
Route development efforts have been boosted in recent years by the launch of new national flag carrier, Cambodia Angkor Air, five years ago. Owned by the Cambodian government (51%) and Vietnam Airlines (49%), the joint-venture is headquartered in Phnom Penh and operates a fleet of six aircraft (three Airbus A321s and three ATR 72-500s) on international flights from Phnom Penh and Siem Reap to Bangkok, Guangzhou, Shanghai as well as Ho Chi Minh City and Hanoi in Vietnam. It also operates charter services or seasonal flights between Siem Reap and the Chinese cities of Xiamen, Fuzhou, Hangzhou, Wenzhou and Zhengzhou and is said to be considering launching routes to Beijing, Seoul, Singapore, Phuket and Da Nang. All flights are codeshared with Vietnam Airlines, which provides the carrier with technical support, crew training and aircraft maintenance.