As hundreds eagerly anticipate the opening of Routes Asia this Sunday, the event, now in its 13th year is expected to attract representation from over 100 airlines, 200 airports and over 30 tourism authorities.
Currently over 100 airlines, represented by senior delegations, have confirmed their attendance at the event in Kunming and a number of major out-of-region carriers will also be represented at the event including British Airways, Finnair, Turkish Airlines, Lufthansa, Etihad Airways, LOT Polish, Thomas Cook Airlines Group and Qatar Airways.
The event will see strong representation from China, with all four major carriers registered to attend; China Eastern, China Southern, Hainan Airlines and Air China alongside other major carriers such as Xiamen Airlines, Shenzhen Airlines, Sichuan Airlines, China Airlines, Shandong Airlines and Shanghai Airlines. A high number of major Asian flag carriers such as Japan Airlines, All Nippon Airways, Philippine Airlines, Cathay Pacific, Garuda Indonesia and Air New Zealand are also registered to attend.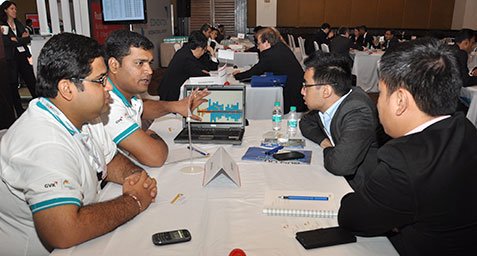 The low cost sector will also be well represented in Kunming with registrations currently received from AirAsia Group, Lionair, Spring Airlines, Scoot, Cebu Pacific Air, IndiGo, West Air and Vietjet Air. The complete attendee list can be found here.
This year's Routes Asia will feature over 35 exhibitors, including 17 first time exhibitors and 8 Hosted Networking Stands making it the largest ever Routes Asia exhibition space in the history of the event. First time exhibitors to Routes Asia include China Western Airport Group, Japan Tourism Agency, Dubai Airports, Toulouse Midi Pyrenees Region and Chongqing Jiangbei International Airport, who are also a first time sponsor at the event. Over 250 airport delegates representing over 100 airports have also registered to attend the event.
The packed event programme includes many opportunities for delegates to network at the various social events taking place including the Host Welcome Reception and the Networking Evening.
Download the Routes app to keep up to date with all of the latest information from Routes Asia.