Asian low-cost carrier, HK Express is in talks with aviation lessors to add between five and eight new aircraft to its fleet over the remainder of 2015 to increase commonality, including the potential arrival of its first Airbus A321s. The contracts, some of which are at an advanced stage of negotiations, will see its fleet grow to 14 aircraft through a mix of replacement and growth aircraft.
The past year has been one of transformation for the carrier as the former full-service Hong Kong Express operation has been rebranded as a low-cost carrier under the simplified HK Express brand and with an innovative new livery displaying the skyline of its home market.
Alongside the new brand identity, the carrier has embarked on an ambitious expansion to develop an efficient critical mass which has seen its fleet double to ten aircraft in the space of the last year, with six of these units being delivered over a nine month period between April and December 2014.
It is the arrival of these A320 aircraft that has actually led to this year's fleet renewal as the new arrivals, all International Aero Engines (IAE) V2500-powered examples do not sit easily alongside the older CFM CFM56-powered jets it inherited from parent Hong Kong Airlines under wet-lease when it was established, according to deputy chief executive officer, Andrew Cowen.
In an exclusive interview with Routesonline at this year's Routes Asia forum in Kunming, Yunnan Province, China, one of the airline's existing destinations, Cowen outlined more details on the fleet plans. "We are talking about five to eight aircraft. We want to standardise on the IAE versions of the A320 so some of the aircraft will be for replacement and others for growth. This will grow the fleet to up to 14 aircraft, but we plan to grow further to 20 units by the end of 2016."
And, according to Cowen, the introduction of larger A321s to operate alongside its A320 fleet would be a "low-risk capacity addition" that the carrier is looking very closely at. "There are points on our network that already lend themselves to larger capacity airliners. Hong Kong - Phuket is a great example, where we are experiencing high loads and face constraints at either end of the route," he explained.
HK Express has attributed much of its 2014 success to its strategy in North Asia, which has been a key driver of growth for the business. Passenger traffic experienced a significant year-on-year growth of 352 per cent in January 2015 in the region, and according to Cowen attests to the success of its strategy to offer consistently affordable fares that make air travel accessible to everyone.
Its activities in the region will develop as alongside a new service to Da Nang, Vietnam from April 1, 2015, it will also introduce services to three additional Chinese destinations: Wuxi from April 10, 2015; Xuzhou from April 23, 2015 and Ningxia from May 5, 2015. These latter routes will be operated on a charter basis but tickets will also be available through the airline's website. Further network growth will see flights introduced to Jeju, South Korea from July 27, 2015 and Siem Reap, Cambodia from October 1, 2015.
Although no final decision has yet been taken, HK Express confirms its first two new growth aircraft will arrive in early June and late June, with two further growth aircraft arriving ahead of the winter 2015/2016 schedules towards the end of the year. Alongside the above new markets, they will be used to increase frequencies on existing routes during the summer peak before opening potential new destinations later in 2015.
With almost ten years of experience in the aviation business, the carrier, part of the HNA Group and a sister operation to Hainan Airlines and Hong Kong Airlines, has been reinvented to better meet the demands of the local market and enable the group to better compete in the emerging low-cost sector in Hong Kong, a market served by 17 other low-cost carriers.
The reinvention of the airline in October 2013 has made cost management a key part of the airline's strategy and has seen unit costs per available seat kilometre fall from 8.9 cents to just 4.75 cents per available seat kilometre today. These savings have been made throughout the business, and Cowen highlights utilisation as a good example of how the carrier has changed since its older days. However, he believes the success has not been all about costs, but also about the airline's service.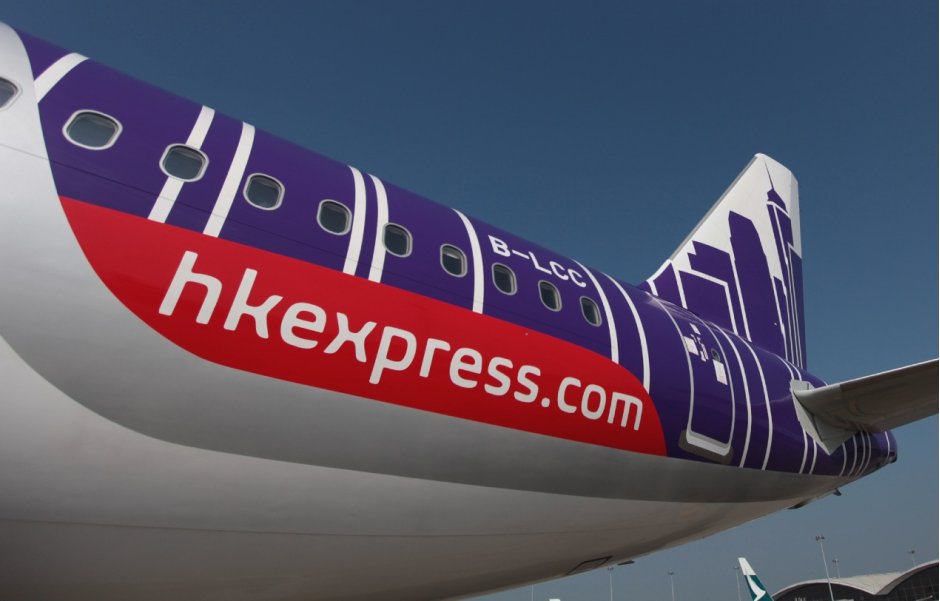 "We offer basic value but alongside the low-cost, low-fare concept we add customer service. This is a key differentiator of our offering and something we pride ourselves upon," said Cowen. The numbers support the success with the carrier reporting an 85-87 per cent on-time performance last year, on ball with other LCCs in Asia, but about 10-15 per cent better than others at the heavily slot-constrained Hong Kong International Airport.
HK Express has worked hard to minimise the infrastructure issues that being based in Hong Kong and serving congested markets affords. "We accept the constraints and know we will have air traffic management issues, but the massive market opportunities far exceed these issues," explained Cowen, a low-cost airline veteran with years of experience at airlines across the globe.
The next stages of the restructuring process of the business will continue in the coming months as systems are replaced, including check-in, crewing, rostering and finance. "This will help us continue our transition and strengthen our position in the competitive Hong Kong market," added Cowen.
With Hong Kong quickly running out of slots the airline is focussing on securing as many openings at Hong Kong International Airport as possible. Although a third runway will come online from 2020, it will initially allow one of the existing landing strips to be refurbished and upgraded, so it will likely not alleviate the capacity constraints until 2023 at the earliest, according to the carrier.