Air China will resurrect links between Beijing and the Hungarian capital, Budapest, a route that was previously served by Hainan Airlines up until 2012. A four times weekly service will be introduced from May 1, 2015 on a triangle route also serving the Belarusian capital, Minsk, on the inbound sector, subject to final confirmation.
The Star Alliance member revealed the flight schedule for the new link, to be operated using a 237-seat Airbus A330-200, during Routes Asia in Kunming, Yunnan Province, China and Routesonline caught up with representatives from both Beijing Capital Airport and Budapest Airport to discuss the new long-haul link.
According to Shi Boli, chief executive officer, Beijing Capital International Airport, the growth from Air China supports in business strategy to develop its international offering, focussing the scarce slot resources available at the fast-expanding aviation hub for more lucrative international connectivity than additional domestic growth. You can find out more about the airport's strategy in our 'Beijing Airport Places Focus on International Growth' story.
For Budapest Airport this represents the welcome return of flights into China, a market it has identified as offering sustainable growth opportunities, having previously been served by Hainan Airlines for over eight years.
Subject to the completion of final paperwork, Air China will be the sole operator to provide a non-stop connection between China and Hungary, its Beijing hub becoming the first point in East Asia to be served directly from Budapest whilst bringing potential transfer options to Hong Kong, Shanghai and Tokyo. Budapest will become the Chinese carrier's 22nd European connection (Minsk 23rd), but only the 13th direct route from its Beijing base, making the selection a huge triumph for the Hungarian gateway.
"We're absolutely ecstatic to welcome Air China as a new airline, adding Beijing to our significant brand new services available this year," Balazs Bogats, head of airline development told Routesonline in Kunming.
Hungary is a fast growing tourism market for China, with last year showing a 19 per cent increase of Chinese visitors travelling to Budapest. In fact, estimates suggest a Chinese diaspora of over 40,000 in Hungary and demand or around 90,000 bi-directional passengers per annum. When Hainan Airlines served the route between 2004 and 2012 it recorded annual traffic of up to 60,000 passengers, and numbers are on the rise.
"We have been working hard to secure this service and we are proud to announce the launch of this vital link from East Asia to Budapest. We are enormously excited to be able to offer Air China customers a best-in-class airport experience and have no doubt the new route will be a huge success," added Bogats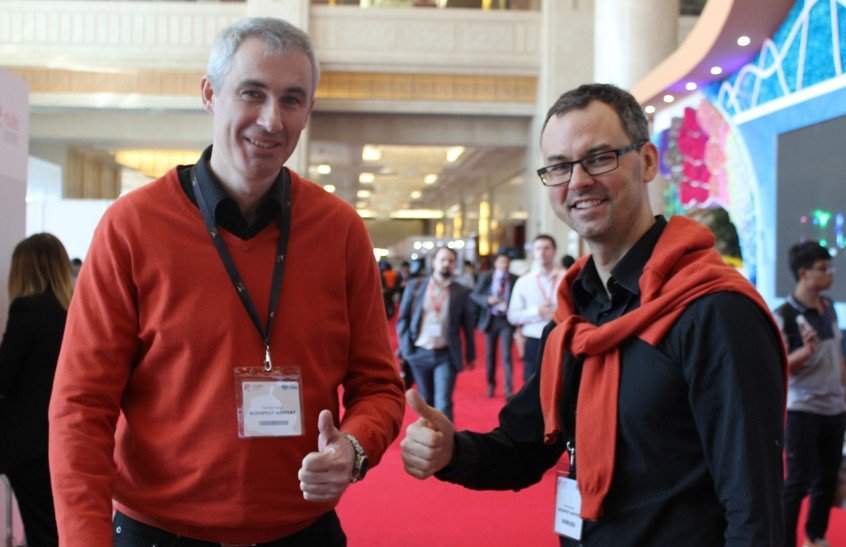 Having recently secured other notable long-haul links with Emirates Airline and Air Transat, the Air China deal represents another significant win for the aviation network team at Budapest Airport and this new direct Asian link, alongside stimulated demand into the region with Emirates' flights via Dubai International Airport, could see additional links added in the future.
"We have clearly seen the Emirates service stimulating demand into many markets. We have notably seen growing leisure flows into Thailand and Japan over recent months, but it is South Korea that stands out as a future target, witnessing regular and strong year-on-year market growth.