European Travel Continues to Record Positives Despite Challenges
Simon McNamara, director general of the European Regions Airline Association, remains optimistic about the future of air travel in Europe despite considerable challenges.
January 2015, figures from the International Air Transport Association (IATA) show that European traffic grew 5% for the month, with capacity increasing 4.6% and load factors 0.3 percentage points to 77.7%. A good performance at first glance, following on from a steady, if unspectacular, 2014.
Closer IATA analysis reveals a slightly different story, however. As with 2014, much of the growth has come from the LCC sector and airlines registered in Turkey, which has helped "overcome some of the impact on travel of the ongoing economic weakness in the region". Simon McNamara, director general of the European Regions Airline Association (ERA), agrees that European air transport is struggling compared with other regions. "Air travel is sluggish because of the overall economic situation in the region rather than the industry," he says. "But there are some positive signs."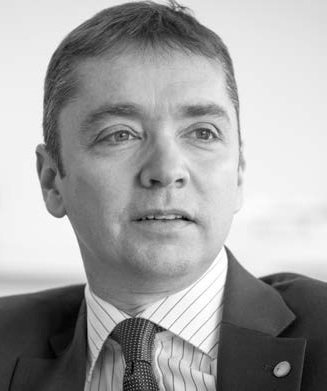 The challenge ahead is to ensure those positive signs trickle through to the industry and become a torrent of encouragement in the years ahead. The scenario, though, requires a structural transformation of the European air travel sector.
Taxing problem
McNamara starts with the problem of taxation. Aviation taxes in Europe have often been couched in environmental terms but it is rarely the case that governments have ecology in mind. The UK Government, for example, started out Air Passenger Duty (APD) as a green initiative but has latterly admitted that it is a straightforward cash-raising exercise. Either way, taxes fail to achieve their objective.
"The evidence is out there that taxes don't work," says McNamara. "In the Netherlands, people were driving across the border to Germany to fly. The tax was quickly repelled when the government realised it was actually losing them money. Ireland studied the tax it imposed and also realised it was acting as a disincentive." In Scotland, with responsibility for APD devolved to the Scottish Parliament, the plan is to reduce it 50% immediately and ultimately scrap it altogether. Austria is similarly evaluating its air transport levy with an estimated 3,300 jobs at stake.
"Air taxes are arbitrary and just add to the cost of air travel," says McNamara. "And it certainly isn't fair for our members as they face competition from high-speed rail, which isn't burdened in the same way."
Hub capacity
The infrastructure issue is equally concerning, notes McNamara. Capacity constraints have made headlines continent-wide, from east to west, north to south. An IATA study predicts that by 2035, one in 10 people who wish to travel will not be able to do so because of airport constraints. That equates to more than one million fewer jobs and some €75 billion in lost GDP. A further €100 billion is at risk due to delays and productivity losses caused by poor connectivity.
In some countries, action has won out against verbosity. Turkey again steps to the fore with the new Istanbul Airport, due to come online in 2017, already being touted as a benchmark for other governments and airport operators to follow. But such cases are rare. More common are endless studies and political manoeuvrings that seem purposefully designed to push a decision to a succeeding administration. The UK's turgid debate over a third runway in the southeast of the country is an obvious example.
McNamara is especially concerned with hub capacity. "We need to start the debate on new terminals and runways now," he explains. "There should be a plan about where new hub capacity can be delivered because it will take at least 10 years to build." A European vision needs to be translated to, and implemented on, the local level. Otherwise, says McNamara, his members – and their customers – will soon begin to suffer.
"The first services to get squeezed are the regional ones because airports will favour those flights that handle the greatest number of passengers," he says. "But regional services are an intrinsic part of hub airports too, bringing in and taking out traffic for the major carriers." The implication is that, without hub capacity, the hub and spoke system and transfer traffic that still dominates the European network structure would fracture. And secondary airports would not come to the rescue. "They could help but they couldn't solve the problem," notes McNamara. "They are also becoming constrained, they rely largely on links to the hubs and they are secondary airports for a reason. They mainly serve secondary markets and so cannot greatly affect demand for capacity at hub airports."
Fluid dynamics
Regional services face pressure on several other fronts. EU261 – the regulation concerning passenger rights – has been under review for the past five years. Economic woes, a new European Commission and various other bureaucratic meddlings have buffeted the process, but the expectation is that the revision will be published by the end of the year and implemented in 2016.
One critical talking point is the focus on missed connections. Essentially, the proposed revision will put the onus on the first carrier – usually a smaller, regional airline – making them responsible for compensation far in excess of the ticket price. The outcome, according to most analysts, is that regional services will cut interline links, disrupting network planning and destroying customer convenience. As it stands, the situation is still totally fluid and it is impossible to know what will be included in the final bill. But ERA will continue to argue the case against such a stipulation.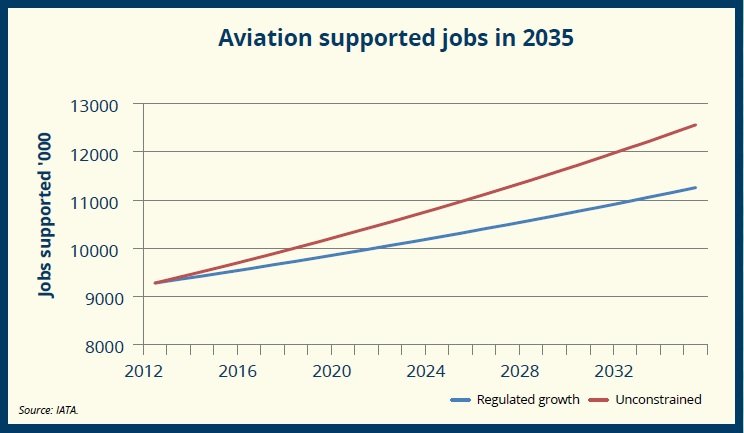 It is also working with industry partners to force the EU to come up with a clear definition of "extraordinary circumstances". McNamara explains the phrase crops up in some crucial clauses but it is not clear what would, or would not, be covered by this ambiguous language. "There is hope because we are working on a technical annex to provide some clarity," he says. "So we already know that if a flight is delayed or cancelled because a pilot notices something on his walkaround before the flight then the airline isn't liable. That is sensible because it is a safety issue."
Environment deadline
Air traffic management has its safety implications, too, but the Single European Sky remains as elusive as ever. Two problems stand out; targets are weak and even then, they are not enforced. "The Commission must act as a policeman to enforce the targets and states must be more ambitious when they set these targets," says McNamara. Its technical arm, Single European Sky ATM Research (SESAR) is making progress and ERA's director general informs there are six projects underway that will increase productivity and traffic flow.
"But we are now at a critical point and SESAR is beginning to mandate new technology," he says. "We need to be sure these technologies are bringing the expected benefits and that these benefits outweigh the costs." How ATM is managed will have an impact on the effect of any environmental legislation. Airlines the world over are awaiting the results of the next ICAO Assembly in 2016 when in theory a global market-based measure for emissions trading will be agreed by ICAO member states.
ERA is heavily involved with the work going on behind the scenes to put the theory into practice. There is certainly a vested interest given Europe's stance on the topic, which McNamara describes as previously "bordering on the fanatical". At the moment, the European Emissions Trading Scheme is restricted to intra-EU flights. "European aviation is committed to environmental protection and we are playing our part," he says. "But our members are just paying for big administration costs because it is thought about only 20% of aviation emissions over Europe are captured by the scheme. "But I am hopeful that we will get a rational, sensible approach to the topic whatever happens at ICAO."
European vision
The hope has its origins in a new European Commission and Parliament. A new Commissioner for Transport, Violeta Bulc, could provide the vision needed for air travel through an innovative 'Aviation Package', promised by the end of 2015. McNamara says the knee-jerk reactions seen to date have originated in the failure of the Commission to see aviation as an enabler for economic growth. The Aviation Package could change that so long as it covers all aspects of the industry and doesn't just focus on one particular issue, such as foreign airline competition.
"I would really welcome a change in the political attitude towards aviation," he concludes. "I want aviation to be seen in the positive light it deserves. Right now, there are few politicians in Europe who stand up for aviation. But there is an opportunity for a new generation of politicians to think differently about the industry. It is the start of a four or five-year political cycle and there is the potential to make a real difference, to build a stronger air transport industry."