Glasgow Airport has recently celebrated its 25th consecutive month of growth after announcing a total of 19 new routes over a 14 month period.
The Scottish airport has seen an impressive rate of growth, with passenger numbers up 14 percent year on year.
After hosting the Commonwealth Games and a number of other prestigious sporting events, the city has seen a boom in visitors to the region.
"People treated Glasgow as an outbound leisure and tourism destination, but these events have allowed them to see that Glasgow is a great gateway to Scotland," said Steven Marshall, Commercial Marketing Manager at Glasgow Airport when speaking to Routesonline at Routes Europe in Aberdeen.
The airport has recently launched a new route to Las Vegas with Thomas Cook, which is a historic milestone for the region, as well as a double daily flyBe service to Bournemouth and the airport's first direct flight to Budapest, with Wizz Air.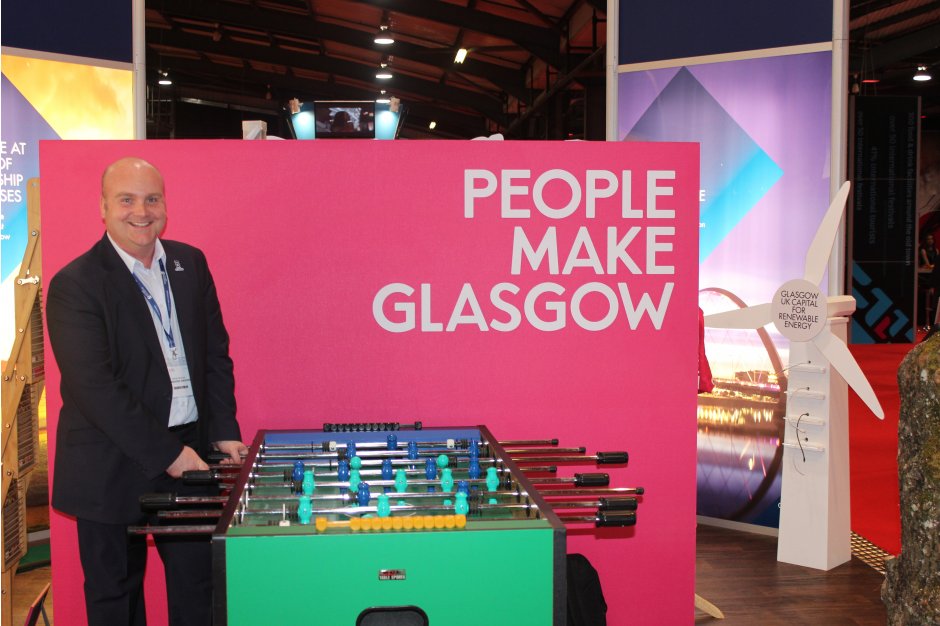 Glasgow's recent service launch with WestJet also offers a link to Nova Scotia in Canada, and according to Steven, is a "game changer".
"The route has been predominantly popular with inbound Canadian passengers who have been able to experience Glasgow as a city as well as visiting family and friends," he said.
"It brings a different perspective for other airlines, and makes them look at Glasgow in a different light – as a great Scottish gateway."
The airport has also recently celebrated its busiest year since 2008, with an increased demand in seats and destinations. The airports' route to Orlando with Virgin saw a record number of passengers over the Easter period after each of the flights 455 seats remained full.
Glasgow is gaining both new and current passengers, with an increase in city breakers and a number of new European routes.
The airport has prospects for the future, with hopes to increase routes to both North America and Northern Europe by 2016/17, according to Mr Marshall.
"More people have woken up to the Scottish message - we even have the big Middle Eastern carriers in Scotland," he said.
"We can change even more with the abolishment of APD, not so much in Europe but with long-haul routes. The Far East market is maturing and if we can get APD unlocked we could get into the Far East and expand more into North America."
After completing a £20 million terminal redevelopment, Glasgow Airport is also aiming to smooth the passenger journey with an improved main concourse, and new catering and retail spaces. The airport is set to refurbish its executive lounge, with an entirely new concept and new name.