Delegates at this year's Routes Europe were able to take advantage of down time ahead of the event to take the opportunity to discover more about our host city and its surroundings. A city showcase highlighted the elegant granite buildings of Old Aberdeen and Aberdeen Beach, while further afield a day trip to Inverness enabled delegates to explore the Highland city and search nearby for the legendary Loch Ness monster.
Another visit within Aberdeenshire that proved popular with delegates was a tour to Balmoral Castle and the Royal Lochnagar Distillery. Following the winding path of the sparkling River Dee as they doive through superb wooded countryside, the visit to Balmoral Castle – the Royal Family's home deep in the Scottish Highlands – took delegates past delightful towns of Royal Deeside – Banchory, Aboyne and Ballater.
Purchased by Prince Albert in 1852 and subsequently adapted for his ever-growing family, Balmoral Castle looks out over a scenic landscape of outstanding beauty. Situated in a national park, there's much to discover in this magical setting – the ballroom with its paintings, artefacts and examples of the Royal Tartan, the Carriage Hall exhibitions and a wonderful variety of walks, gardens and trails many offering superb views of the surrounding countryside.
After revelling in the peace and tranquillity of this magnificent estate, delegates made the short trip to a close neighbour – Royal Lochnagar Distillery, Deeside's only distillery. Here they were able to watch distillers tending the traditional mashtuns and gleaming copper stills producing one of Scotland's most exclusive whiskies following age-old traditions and craftsmanship. Before leaving, they were able to sample a dram and discover why this is a whisky deserving of a 'Royal' prefix.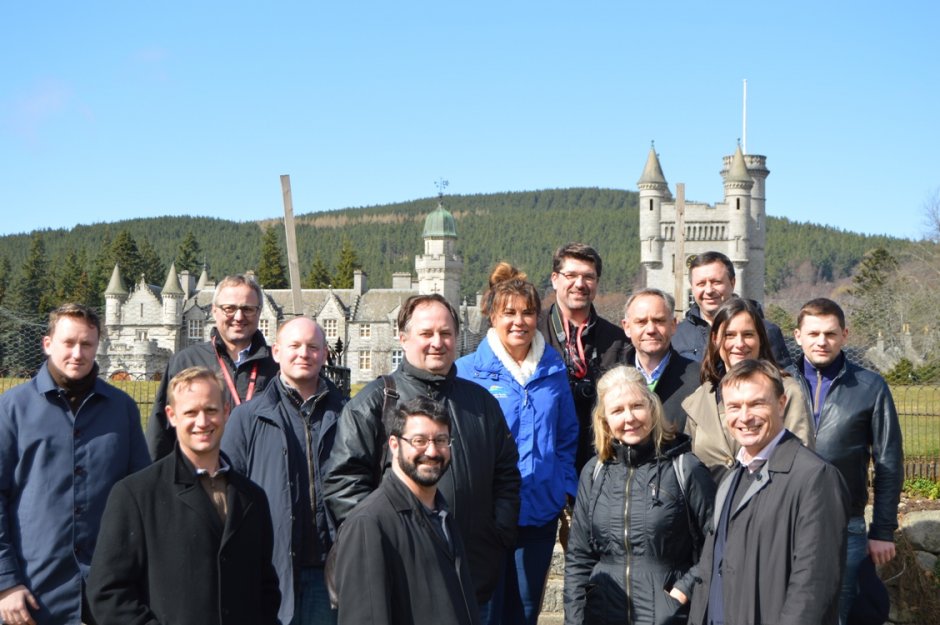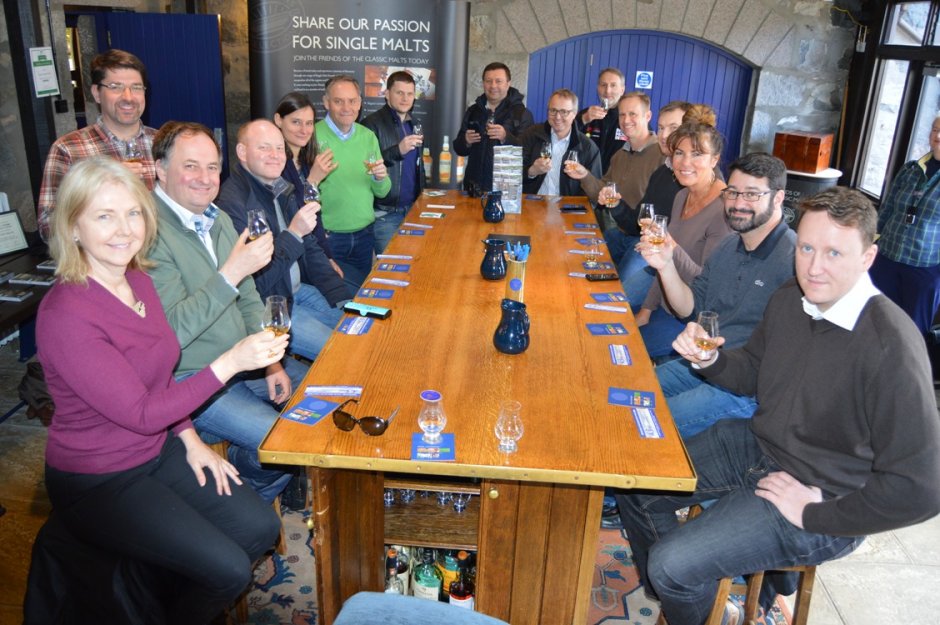 (Images courtesy of our friends at anna.aero)