The Routes team were delighted to make a presentation to Somebody Cares, a charity organisation based in Aberdeen which provides support and supplies to homeless and vulnerable people across the city, during this year's Route Europe forum in North East Scotland.
Working with Routes Europe 2015 host partners, Aberdeen City and Aberdeenshire, along with the Aberdeen Exhibition and Conference Centre and Aberdeen International Airport, the Routes team chose to support Somebody Cares as the Official Charity partner for the event.
The team donated toiletries to the charity to fill 35 wash bags which had previously been produced by staff during a special sewing day in the office in December. All of the team got involved in creating the wash bags from old table runners previously used at the Routes Europe 2014 event in Marseille. The toiletry donations will be given to 35 people supported by Somebody Cares in Aberdeen.
"The Routes Team are delighted to be able to support such a worthwhile charity working within a city which will see significant development and change since hosting this year's Routes Europe event," said Melanie Page, Host & Project Manager – Routes, who headed up this charity drive.
Alongside the toiletry bag initiative, members of the Routes team joined with Routes Europe delegates from across the world for a Friendly football tournament at the Aberdeen Sports Village on the Saturday afternoon ahead of this year's forum. Representatives from Spain, France, the USA, Hungary and the UK played in an excellent, but competitive spirit and raised almost £400 for Somebody Cares. You can still donate here.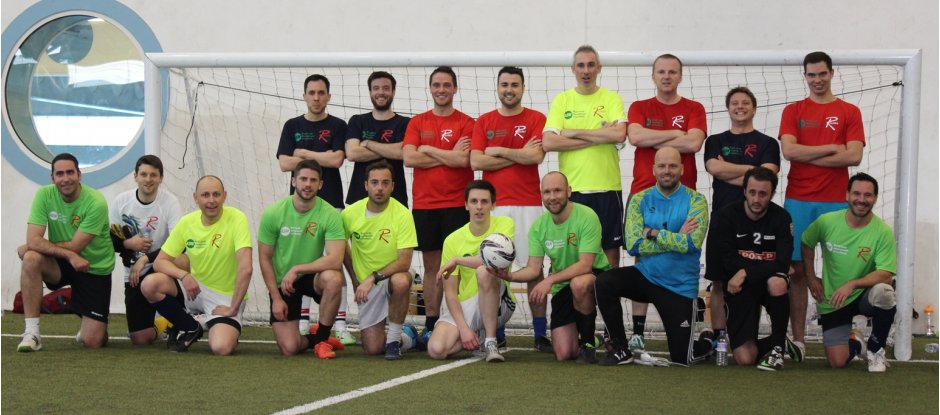 The winners were able to lift the official European Champions League trophy during Routes Europe. The silverwear was donated to Liverpool Football Club after they won the tournament for a fifth time in the 2005 and was on display at Routes Europe with Marketing Liverpool.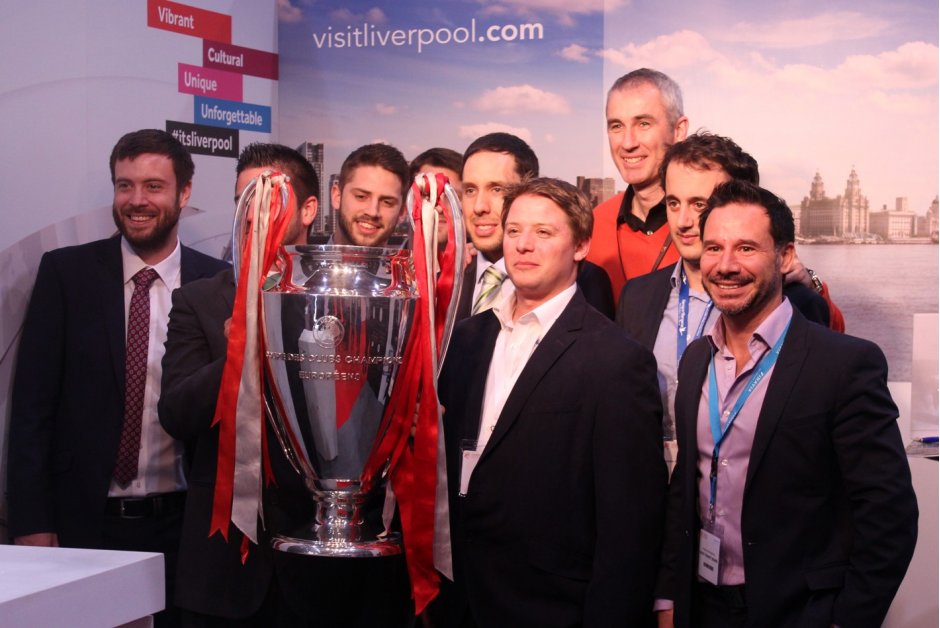 Somebody Cares, in 12 years, have accomplished a huge amount and have become Aberdeen's biggest charity providing direct practical help to the city and area's neediest people. Every year it provides ongoing support for thousands of the region's poorest, marginalised and most vulnerable people. In the last 12 months they have distributed over 110,000 meals, fully or partially refurbished 2,200 homes, given clothes to thousands of children, adults and pensioners.