Thomson Holidays Boosts UK Leisure Offering for Summer 2016
TUI UK's summer 2016 growth continues the UK's largest holiday company's strategy to ensure customers across the UK can fly from their local airport and stay at the best hotels in some of the most exciting destinations.
Leading European tour operator TUI UK and Ireland has revealed its holiday packages for summer 2016 which will see its in-house airline division, Thomson Airways, and partner carriers introduce 24 new routes from regional UK airports, the addition of further weekly flights on existing routes and the return of Cuba to the programme as well as direct, non-stop flights to Costa Rica for the summer season.
Birmingham and Bristol share the most new routes but the growth will see new services being added at smaller airports such as Doncaster Sheffield and Norwich and will spread across the UK with additional flights from Scotland too. The frequency increases will also mean that customers from the 20 regional airports served by Thomson and First Choice will also have the opportunity to choose varying durations - not just the standard seven and 14 night stays.
The Boeing 787 Dreamliner will play an important role in the carrier's summer 2016 long-haul growth and the notable introduction of a new summer link to Costa Rica from London Gatwick – the only direct, non-stop flight from the UK – plus the return of services to Cuba from the London airport due to strong demand.
The Dreamliner will also make its debut for Thomson Airways at London Stansted with new long-haul services to Cancun, Mexico and Sanford International Airport in Orlando commencing from May 2016. "This will be the first time an airline has operated the Dreamliner on any flight programme from Stansted and is another step in the right direction for the airport to offer passengers greater choice and to provide better services and facilities," said Andrew Harrison, managing director at London's Stansted Airport.
Thomson Airways will also use its 787 to introduce a long-haul link to Punta Cana, Dominican Republic from Birmingham, complementing a significant short-haul expansion for the Midlands airport with new links to Agadir, Morocco; Sardinia, Italy; Izmir, Turkey and Split, Croatia.
"This announcement from Thomson and First Choice is a double cause for celebration. Additional capacity and the introduction of five new routes will give passengers flying from Birmingham even more choice and flexibility for summer 2016," said William Pearson, aviation development director, Birmingham Airport.

Other UK airports will also gain new Dreamliner services. At Manchester, Thomson Airways will operate a new route to Aruba in summer 2016 using the 787 as well as boosting frequencies and capacity in existing markets.
"Adding more capacity from Manchester and the introduction of a new route to Aruba in the Caribbean demonstrates our commitment to Manchester Airport and the local area, and following the success of similar routes across a number of regional airports, we know that the demand is there," explained Karen Switzer, director of aviation planning for Thomson and First Choice.
Meanwhile, additional flights to Cancun, Mexico on the Dreamliner will be offered from both Newcastle and Glasgow. The fortnightly summer 2016 service to Mexico from Newcastle will be complemented by additional seats in existing markets, including an additional weekly flight to Naples, Italy.
"Cancun offers easy access to Mexico's Caribbean coast and this additional capacity means even more people can take advantage of non-stop flights from Newcastle on the Dreamliner. The extra weekly flight to Naples brings more choice of holiday durations and further increases the appeal of this part of Italy for summer holidays," said David Laws, chief executive officer, Newcastle Airport.
The continued rise of Bristol Airport in the strategy of TUI is clear with the addition of three new summer routes to Catania, Italy; Hurghada, Egypt and Sal, Cape Verde in summer 2016. Last year the tour operator introduced four new routes - Santorini, Greece; Pula, Croatia; Marrakech, Morocco; and Dubrovnik, Croatia from the airport in South West England. The summer 2016 plan also includes the addition of ten and eleven night durations to Rhodes, Greece.
"We are delighted with the continued growth of Thomson and First Choice's holiday offering for passengers across the South West and wider region, providing even more exciting destinations and options for passengers to enjoy for their hard earned summer holiday," said Shaun Browne, aviation director, Bristol Airport.
At Liverpool's John Lennon Airport a new route to Palma de Mallorca will be added in summer 2016 offering Thomson Cruises holidays to customers from the North West of England. Passengers will be able to join the Thomson Majesty sailing from Palma as it explores the Western Mediterranean, with the introduction of evening stays in Ibiza and Barcelona on the Catalan Promise itinerary. Alongside the cruise experience extended stays in Mallorca will also be offered to travellers.
"This is yet another significant announcement for the Airport as we re-establish a full season holiday charter product from Liverpool for the first time in seven years," said Andrew Cornish, chief executive officer, Liverpool John Lennon Airport. The new flight will operate every Tuesday from May 3, 2016 for a 26 week period and will be flown by a 189-seat Thomson Airways Boeing 737-800.
"There is huge demand for leisure holidays from our core catchment area. This news means that the region's passengers will now be able to start their Thomson or First Choice holiday with the added convenience of flying from their local airport," added Cornish.
Meanwhile, at Robin Hood Doncaster Sheffield, Thomson and First Choice will be increasing capacity by 10,000 departing seats through the introduction of two new routes during summer 2016 with weekly flights to Heraklion, Crete in Greece and to Larnaca on the Mediterranean island of Cyprus from May 2016. The two new routes for Thomson from South Yorkshire, will take the total amount of destinations provided by Thomson and First Choice from the airport to 20.
"This announcement comes in our 10th birthday month and is a result of our strong relationship with Thomson and First Choice. These two new routes now make it a perfect 10 for us as we've added 10 new routes in the past 12 months," said Steve Gill, managing director, Doncaster Sheffield Airport.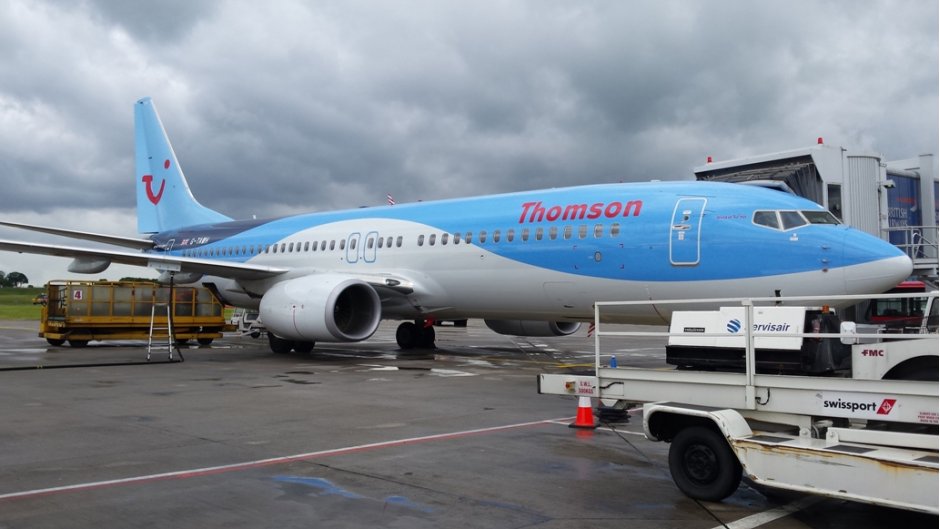 Nearby, Thomson and First Choice will also introduce direct services to the Balearic island of Menorca and Paphos, Cyprus as it further builds its activities from Leeds Bradford Airport in Yorkshire and extends its network to nine points across the Mediterranean.
"We welcome Thomson and First Choice's increased commitment to the region and we are confident that these new Leeds Bradford routes will be a resounding success," said Tony Hallwood, aviation development director, Leeds Bradford Airport.
At Norwich Airport in East Anglia, a new link to Paphos in Cyprus will be introduced in summer 2016, adding to its existing flights to Corfu, Dalaman, Enfidha, Ibiza, Malta, Menorca, Palma de Mallorca and Tenerife.
"We are delighted that Thomson and First Choice have announced the new flight to Paphos, Cyprus for summer 2016 offering local holidaymakers more choice from their local airport. This decision further demonstrates their commitment to the airport and reflects the high level of demand from customers wishing to fly from Norwich," said Richard Pace, operations director and general manager, Norwich International Airport.
Elsewhere, Thomson and First Choice will introduce summer 2016 links to Pula, Croatia and Kefalonia, Greece from East Midlands Airport and in Scotland will offer links between Edinburgh and Rhodes and between Aberdeen and Las Palmas in Gran Canaria.
"Continuing to grow our leisure portfolio is a key strategic priority for us and the additional capacity is great news for passengers wishing to travel directly from their local airport," said Carol Benzie, managing director, Aberdeen International Airport.
TUI UK's summer 2016 move continues the UK's largest holiday company's strategy to ensure customers across the UK can fly from their local airport and stay at the best hotels in some of the most exciting destinations. The company's offering includes key established travel brands including Thomson, First Choice, and Thomson Cruises as well as the sub-brands Thomson Sensatori, Thomson Couples, Thomson Family Resorts, First Choice Holiday Villages and SplashWorld Resorts.
"The introduction of new routes and additional capacity is great news for our customers, offering them greater choice and flexibility from the regional airport that serves them best. We are also unlocking new and exciting destinations which are now available for summer 2016 and continuing to offer improvements to the travel experience through the new 787 Dreamliner long haul routes from London Gatwick, Birmingham and Manchester," said TUI's Switzer.
"We are excited about the return of Cuba to the programme and also the fact that our customers travelling from Stansted now have the opportunity to travel long haul to Mexico and Florida. This is all part of our on-going commitment to regional airports and the holiday experience of our customers," she added.