Tell us about your strategy for the airline, including the expansion and the efficiency programme?
Oman Air is guided by a development plan that was endorsed by the board of directors in 2013. This sees our company invest significantly in new narrowbody and widebody aircraft, new destinations, technology and staff.
In line with the plan, the size of our fleet is expected to increase to 50 aircraft by 2018, with a further increase to 70 aircraft being achieved by 2020. Late in 2014, the first of the Airbus A330s and Boeing B737s we have on order were delivered. We also opened four new destinations, to Duqm Sohar, Manila and Jakarta last year, and will be adding Goa, Singapore and Dhaka this year. If there are further additions to our network in 2015, we will announce them closer to the time of their launch. In addition, we have increased frequencies on a number of our established routes.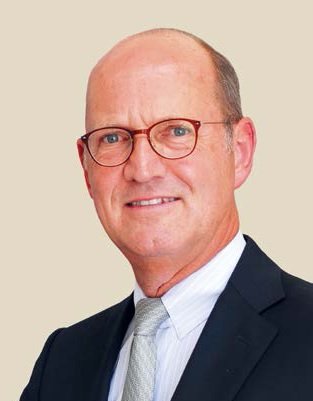 The new aircraft and destinations have helped us to increase the range of choices we offer and to boost the level of services offered to our valued customers.
Building on a range of recent innovations and services, our customer experience has undergone further improvements. On our latest aircraft, we have introduced new business class and economy class seats, as well as the very latest in-flight entertainment (IFE) systems.
On the ground, our first class and business class lounges are currently being refreshed, so that they will soon offer even greater comfort and convenience. In addition, we have unveiled new premium class security clearance at Muscat to complement our premium check-in facilities. In parallel with this ambitious expansion programme, we have held fast to two fundamental aims: to ensure that every Oman Air customer experiences the best possible products and services; and to pursue our unwavering commitment to achieving profitability.
How will you position the airline in the market given such powerful competition in the Gulf?
Oman Air does not define itself against competitors – other carriers in the region have very different business models. Instead of being a generic 'Gulf carrier', Oman Air offers a unique expression of Omani hospitality, culture and identity. We also focus on every aspect of the passenger experience. We offer competitive pricing via our website, call centre and travel agent partners.
You can now check in online up to 36 hours before departure. Our lounges at Muscat, Salalah and Bangkok – as well as those we offer through our partners in other destinations – are excellent. And, of course, our premium customers are able to enjoy the convenience of door-to-door limousine services in many of our destinations. We even offer a lounge-to-aircraft limousine service for first class passengers at Muscat.
In the air, we operate a young, reliable fleet. These 'hard' products are complemented by high quality service and excellent inflight dining. Furthermore, we were the first airline in the world to offer both Wi-Fi and mobile phone connectivity, and we still lead the field in this respect.
Are partnerships with other airlines crucial to your strategy?
Reaching new markets can be achieved through the right balance of codeshare agreements. Through codeshares, you can be sure of maintaining the high standards of product and service that your customers expect when they buy their tickets. This is something that is extremely important for an airline like Oman Air, which has built a global reputation on its outstanding quality.We currently operate codeshare agreements on selected routes with Emirates Airlines, Qatar Airways, Ethiopian Airlines, Royal Jordanian, Turkish Airlines, Sri Lankan Airlines and Malaysian Airlines.
Furthermore, I am pleased to say that we have just announced a codeshare with KLM, which enables Oman Air's customers to fly aboard KLM's aircraft between Muscat and Amsterdam.
How are you looking to develop your network?
Throughout its existence, Oman Air has operated a point-to-point model. This has served us, and the Sultanate of Oman, well. An important part of Oman Air's mission is to bring as many visitors as possible to Oman. The consistent growth in our passenger numbers parallels the growth of visitor numbers to Oman, so we have been achieving our mission.
The expansion of Oman's airports, most significantly in Muscat, offers potential for even more visitors. Coupled with the expansion of our fleet this means that we will bring more visitors to Oman for a long time to come.
We will, however, be expanding our network significantly over the next few years. It is inevitable that a proportion of customers from those new destinations will want to transit in Muscat to onward destinations. Balancing our commitment to bringing more people to Oman with increasing 'hub' traffic will be an interesting challenge.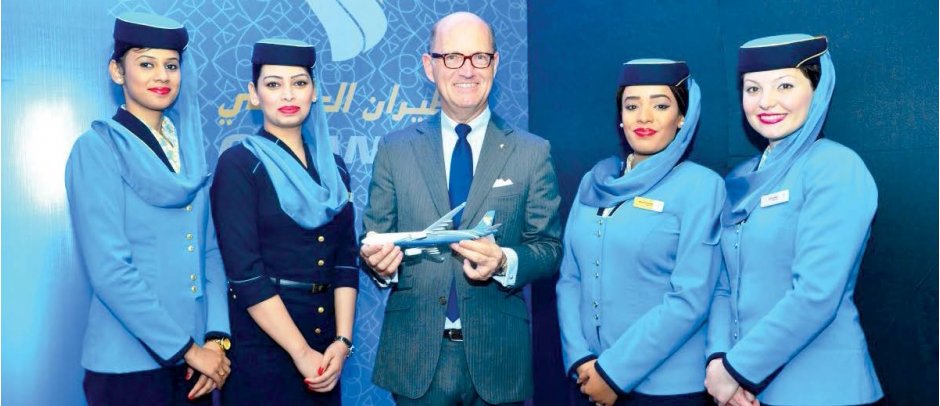 What new destinations are of interest?
As mentioned, at the end of last year, we launched services to Jakarta and Manila, as well as to Duqm and Sohar in Oman. This year, we have already announced new services to Singapore, Goa and Dhaka. We may announce more new destinations, but you will have to wait and see!
In terms of increased frequencies, we are aiming to operate daily flights to many of our major destinations. That process has started with increased frequencies to many of our destinations across India. In time, it may be possible to operate doubledaily to the UK. We would very much like to offer daily flights to Paris, but that is proving difficult at the moment due to restrictions by the French Government.
Can an airport tempt you to provide service with incentives or do you have very fixed ideas about where your next new routes will be?
Incentives can often be helpful, but our over-riding consideration is that every route should have the potential to be profitable. We have a very flexible approach to our network design and that flexibility will only increase with time. Therefore there are few, if any, destinations that are beyond our reach. With the precondition of economic viability, we are happy to consider any destination that has the potential to deliver healthy two-way traffic.
How will you develop your fleet to match your expansion ambitions?
In September 2014, we operated a fleet of 30 aircraft, comprising A330s, B737s, E175s and ATR 42s. In October, we received the first of 24 new aircraft we had on order and deliveries will continue until 2018, by which time our fleet will have grown to 50 aircraft.
These will comprise three A330s, 17 B737s and six B787 Dreamliners. Five of the B737s are the -900 variant, making Oman Air the first airline in the Middle East to operate these outstanding aircraft. The Dreamliners will arrive from late 2015.
These aircraft, alongside our existing fleet, will ensure that we retain our planning flexibility. We will continue to offer an exciting range of long, medium and short-haul services. But our expanded fleet will also enable us to open up new routes to a very broad range of markets. Oman Airports (OAMC) has an equally ambitious development programme.
Are you happy with the facilities and how closely are you working with the airport company?
Oman's airport development programme is very exciting. It was wonderful to see an Oman Air jet become the first aircraft to land at Muscat's new second runway in December last year.
While Oman Air's airport services teams handled 8.7 million passengers at Muscat last year, the new airport will be able to welcome up to 12 million passengers a year. The next phase of development at Muscat will increase that capacity to 20 million people per year.
Such expansion offers Oman Air great opportunities for increasing the number of passengers our airport teams engage with. It also means that Oman Air will be able to operate more international and domestic flights out of Muscat and there is great synergy with our own expansion programme. However, Oman is also developing a series of regional airports. Salalah International Airport has been further developed over recent months, and new airports at Duqm and Sohar have been opened. Further new airports at Adam and Ras Al Hadd are due to come on stream soon.
We already operate from Muscat to Salalah, Sohar and Duqm, as well as to Khasab, but the new airports mean that Oman Air's options for operating a comprehensive domestic network are significantly increased. Increased airport capacity also means that we are able to further increase our cargo operations. Building on previous cargo initiatives, we recently took a further step by creating a partnership with Cargolux.
This will cover full freighter operations and strengthen Oman's position as a hub for cargo being transported between Asia and Europe. This activity has required close co-operation between Oman Air and OAMC. We have worked together very productively for many years and the results will be clear when the new facilities open at Muscat International Airport.
What are the general challenges in Middle East aviation?
Is the limited airspace your biggest concern or are there other issues? Oman Air is an active member of the Arab Air Carriers Organisation and we work closely with our colleagues from other carriers to address issues of mutual interest and concern. However, many of those issues are similar to those faced by any airline. Safety and security, oil prices, taxation, flight and landing rights – these will be familiar issues for anyone working within the aviation sector.
However, there is a growing debate about fair competition within the airline industry, and how this impacts on our rights and opportunities to operate within certain international markets. Like any business, we want to operate upon a level playing field andI look forward to when Oman Air can satisfy demand on all our routes.
How important is Oman Air to the Sultanate, including its economy and culture?
Oman Air is the national carrier of the Sultanate of Oman. We are owned by the Government of Oman and we enjoy a very high level of support from the people of this beautiful country.
Furthermore, we are a visible and international expression of Omani identity and culture, so we play an almost-ambassadorial role. However, we also play a vital commercial role. The Government of Oman has invested significantly in Oman Air over the years. This has enabled us to establish the airline within international markets, build our reputation and expand our fleet.
In 2014, we increased our revenues 4% and reduced our losses, again 4%. We aim to break even by the end of 2017. As we now move towards profitability, our direct financial contribution to the nation will only increase.
In parallel, we will continue to support the cultural life of Oman through our sponsorship of events such as the Muscat and Salalah Festivals, the Tour of Oman cycling race, the Oman national football team and our participation in the Extreme Sailing Series. Each of these events celebrate Omani cultural and sporting achievement and raise international awareness of Oman and Oman Air.
At the same time, Oman Air makes a substantial indirect financial contribution to the Sultanate. A recent study on the contributions made by businesses to the national economy showed that Oman Air's operational activities have delivered social and economic returns for the Sultanate of Oman of RO420 million.
This underlines the importance of the role played by the national carrier in fulfilling the social and economic objectives of the country.