As World Routes 2015 fast approaches (it's now less than 12 weeks away!), we would like to invite all our currently registered attendees, alongside those of you who are yet to reserve your place, to a unique and revealing destination webinar.
The webinar is designed to educate visitors on the Province of KwaZulu-Natal, alongside helping you better understand the local heritage and authentic African highlights that should be on every 'must-see' list.
In combination with our official delegate tours, the webinar will fuel your passion for discovering what this spectacular destination has to offer. Local, firsthand knowledge will be offered by Claude Pretorius, Destination Marketing Manager, Trade and Investment KwaZulu-Natal, presenting real insights into the Province of KwaZulu –Natal and his top tips for visitors.
We have two webinars available to best suit your timezone, 9:00am - 9:45am and 4:30pm - 5:15pm GMT/BST on Wednesday 8th July
---
The webinar will cover such areas as:
Kwazulu-Natal essentials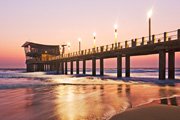 This will cover the basics, from expected weather conditions to the price of a three-course dinner, discover just some of the elements which made Durban one of the "52 Places to Go in 2015" according to the New York Times.
Experience the wildlife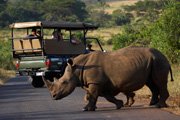 If wildlife is what you want KwaZulu-Natal has it all, whether you are interested in seeing the 'Big Five' game animals or the Zululand Rhino Reserve, take our advice to guarantee a memorable experience.
Culture and heritage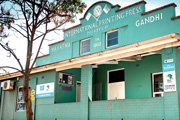 KwaZulu-Natal is a mix of colourful Afrikaner, English, Indian and British influences, reflected in a mosaic of architectural styles and a melting pot of traditions. Sites rich in history litter the province, including the Nelson Mandela Capture Site and Mahatma Gandhi's Phoenix Settlement.
Action and adventure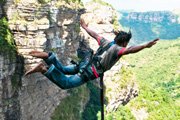 If you're a thrill seeker KwaZulu-Natal has what you need, a supreme playground for adventure seekers and dare-devils, offering a myriad of options to satisfy those looking for the ultimate adrenaline rush. Interested in diving with tiger sharks, ice climbing or trying a bungee swing? Look no further than KwaZulu-Natal.
Join us for our dedicated webinar and hear more about this exciting destination alongside insider tips about South Africa's garden province.
World Routes' offers your organisation unrivalled networking opportunities, and the opportunity to join the world's aviation community at one unifying event. With up to 3,000 senior decision makers from airlines, airports, tourism authorities and leading industry bodies expected to join us for World Routes in Durban.
We have two webinars available to best suit your timezone, 9:00am - 9:45am and 4:30pm - 5:15pm GMT/BST on Wednesday 8th July