Although the world's aircraft manufacturers were upbeat over the long-term demand for new aircraft in their recent market forecasts, short-term issues continue to impact aviation development in a number of markets, none more so than Russia and the Commonwealth of Independent States (CIS), where ongoing economic problems are hitting air travel hard.
In a presentation at this year's Routes Silk Road Strategy Summit, Guy Brazeau, Director, IATA Consulting revealed that airlines flying within Europe and to and from Europe were witnessing a significant decline in average passenger yields during the first half of this year, but far short of the decline being seen in the Russian domestic market where yields are alarmingly more than a third less than last year.
"European airlines have increased both passenger & freight capacity by a solid 5.0 per cent over the past year. In both cases this is a little below the industry average of 6.1 per cent year-on-year for passengers and 5.5 per cent year-on-year for freight. April 2015 load factors for European airlines are slightly higher than for the industry overall; 79.6 per cent versus 79.4 per cent for passengers and 45.4 per cent versus 44.7 per cent for freight," he explained.
"However, passenger yields for key routes are all lower than a year ago, many in the order of 15-20 per cent. Russia domestic yields are a massive 37 per cent lower than a year ago," he added, noting that "in part, these yield declines reflect the 'translation effect' of the sizeable appreciation in the US$ over the past year."
The data from the IATA Passenger Intelligence Services (PaxIS) air travel tool shows that after a 14.4 per cent fall in yields in 2014, the Russian domestic market has seen a massive, but stabilising drop, during the course of recent months with yields down 47.0 per cent in February 2015, 42.8 per cent in March 2015 and 37.5 per cent in April 2015. This compares with a 17.2 per cent decline within Europe in the latter month.
Russia faces a recession due in part to a global drop in oil prices and severe exchange-rate depreciation. The crisis is expected to last for the next few years before the economy returns to its pre-2014 growth trend. The issue across the wider CIS market, which encompasses a significant part of the Silk Road corridor is that Russia's economy continues to be the region's largest, accounting in 2014 for nearly 74 percent of GDP in the CIS.
The economic crisis in Russia has mainly affected international traffic, with CIS and foreign carriers experiencing a notable reduction in international demand. However, Russian carriers are seeing increased domestic demand, in the process impacting yields.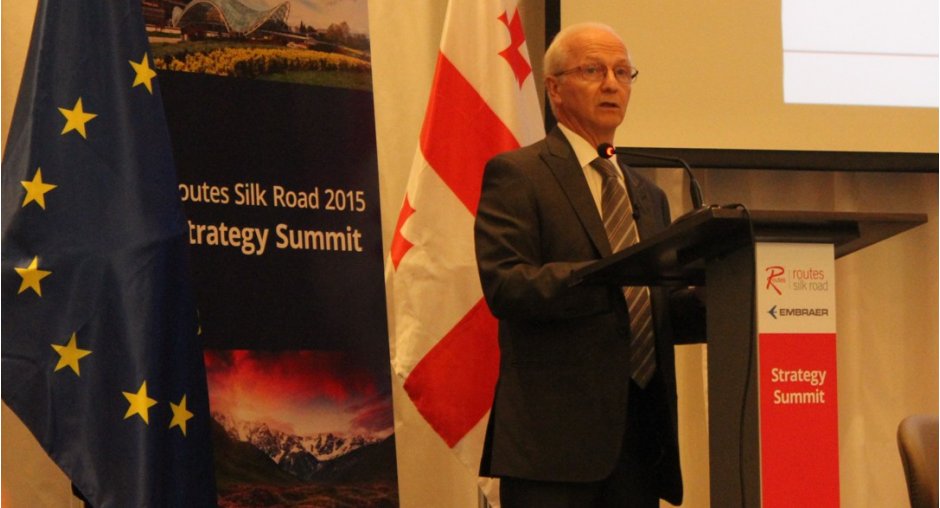 Although yields have been showing a downward trend in 2014 and the first half of this year, European airline profitability is actually improving, according to IATA. Brazeau said with revenues of US$221.83 per passenger and costs of US$215.53, for European airlines, the net profit per passenger is US$6.30. While both the revenue and cost per passenger have fallen compared with 2014, the latter has fallen by more, leading to an increase in the per passenger profit from just $3.82 in 2014.
For the global industry in aggregate: average revenue of circa US$205 per passenger, and costs around US$197 per passenger, leaves a net profit of $8.27 per passenger, according to the consultant.
According to economic forecasts, with the exception of Russia, the average annual GDP growth rate per year in Europe is forecast to improve over the next three years compared with the previous three. However, performances are expected to remain mixed – with countries like Israel and Turkey showing most promise. The UK is the standout amongst the so-called advanced economies but general EuroZone growth is expected to be a subdued 1.6 per cent per annum over the next three years.
On a global basis, IATA forecasts the industry will generate $29.3 billion in net profits this year, with an operating margin of 6.9 per cent, a record year for the airline industry. "However, this is only just sufficient to pay investors a 'normal' return on capital. Moreover, Apple on its own generates net profits of this size in just one half year," said Brazeau, offering a comparison.
"Net profits of $29.3 billion are also only $8.27 per departing passenger. Compare that to the $177 Apple made in 2015Q1 on each iPhone, iPad or Mac sold. Even at the profit levels of the industry's best year, margins remain thin and fragile," he added.
Although total air travel growth worldwide has been growing steadily closer to its 20-year average there is much variation in travel market growth below this aggregate level, according to IATA data. The strongest markets are in Asia with India and China's domestic markets growing at double figure rates, and within-Asia international travel growing strongly too. By contrast the two other BRICs, Brazil and Russia are struggling with low growth rates as their economies are in recession.
In the developed economies there is moderate growth in Japan and US domestic markets, which add significant numbers as they are large markets, according to IATA data. The also high volume transatlantic market is showing very little growth, but within Europe travel is "surprisingly strong", noted Brazeau.