Ireland's Cork Airport has this past week clearly demonstrated why our panel of airline executives recognised it with a Highly Commended award for airports within the under four million passengers category during the World Routes Marketing Awards in Durban, South Africa.
The news that Norwegian has selected the Irish regional airport to launch new transatlantic links to Boston and New York in 2016 and 2017, respectively, was unexpected and showed how the airport is working with local partners and the world's airlines to develop enhanced global connectivity.
Just days after delegates arrived home after the route development forum in South Africa, the first time it had taken place on the African continent, low-cost carrier Norwegian revealed it plans to begin operating a direct year round Cork - Boston service in summer 2016 and that it also intends to launch a Cork - New York service in 2017. The airline will also operate a Cork - Barcelona service from next May.
The new routes will be operated by Norwegian's Irish subsidiary Norwegian Air International (NAI) and according to its chief executive officer, Bjorn Kjos, highlighted how Norwegian was "leading the way in offering affordable transatlantic travel". Although this will be Norwegian's first long-haul flights from Ireland, it does already serve the country with short-haul links into Dublin from its Nordic bases at Helsinki in Finland and Oslo and Norway.
"Cork Airport has a robust hinterland with a well-developed industrial base and a fantastic tourism product. We're sure there will be strong demand for these new transatlantic services from both business and leisure passengers."

Niall MacCarthy
Managing Director, Cork Airport
The Cork – Boston and Cork – Barcelona routes will operate on a four or five times weekly schedule, according to Norwegian, with flights commencing from May next year. The Cork – New York route will follow from spring 2017 although no firm launch date or schedule has been outlined by the Nordic carrier.
"This is only the beginning of our plans for new routes in Ireland," explained Kjos, but the carrier's expansion relies on the US Department of Transportation (DoT) finally approving Norwegian Air International's application for a foreign carrier permit, a matter that has turned into a long drawn out process.
"Only DoT approval for NAI will unlock the door for these exciting new routes, creating more competition, more choice and better fares for business and leisure passengers on both sides of the Atlantic," he added.
Norwegian Air International made its initial application for a foreign carrier permit in 2013 but its application has been pending for more than 15 months, the longest ever processing time for such an application. The delay is linked to opposition from certain air carriers in the US and labour groups who have suggested the Department of Transportation (DOT) should deny the application.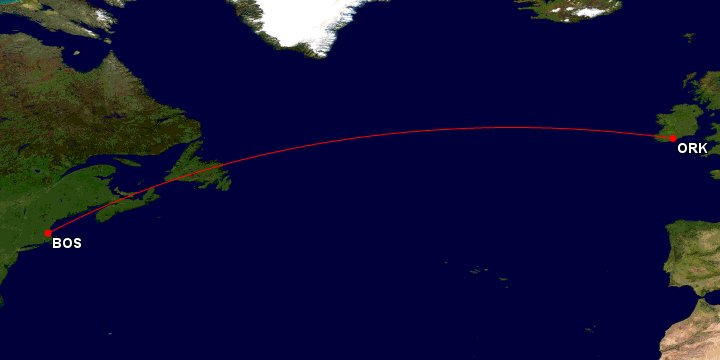 "This is fantastic news for Cork Airport and for the entire region," said daa Chief Executive Officer, Kevin Toland. "It will provide the first direct connection from Cork to the United States, which will be welcomed by both business and leisure travellers and I'm sure these new transatlantic services will bring additional tourist visitors to the Ireland south region."
The aviation marketing team at Cork has been working hard to secure a transatlantic service for many years but have also been working to grow European connectivity and recently secured new services from Aer Lingus, flybe and CityJet, the latter launching flights this week to London City.
"Norwegian's new transatlantic services at Cork were announced just four days after Cork Airport was Highly Commended at World Routes 2015 in Durban, so it was really a fantastic week for Cork on the routes front," Niall MacCarthy managing director, Cork Airport told Routesonline this week.
"Cork Airport has a robust hinterland with a well-developed industrial base and a fantastic tourism product. We're sure there will be strong demand for these new transatlantic services from both business and leisure passengers," he added.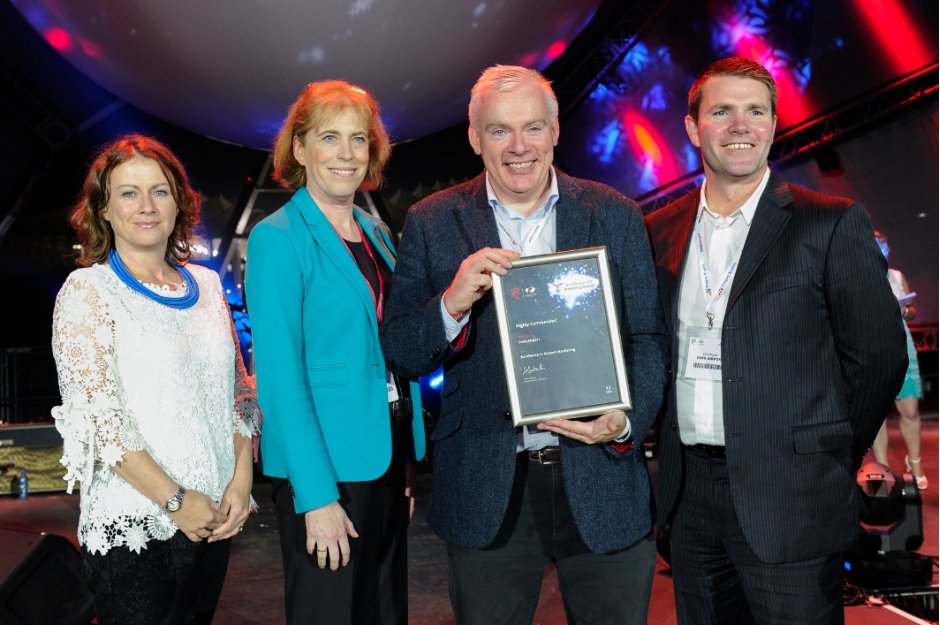 Norwegian will operate its new Cork transatlantic services with a narrow bodied Boeing 737-800 aircraft, but later with the more fuel-efficient Boeing 737MAX when it comes on stream. We reported earlier this year ('Norwegian To Use 737MAX To Boost Transatlantic Network') on how Norwegian planned to utilise its soon to arrive fleet of 737MAX equipment to boost its transatlantic network.
The airline is the European launch customer for the new generation airline family and has committed to acquire 100 aircraft as part of a January 2012 deal which was the biggest ever single order placed in Europe for Boeing equipment, valued at $11.4 billion at list prices.
There were suggestions at the time that the enhanced performance of the successor of the current production Next-Generation 737 family would permit their efficient operation on Transatlantic city pairs, but Kjos has now confirmed that such deployment of the aircraft is firmly in the minds of the carrier's network team.
"In 2017 we, as the European launch customer of Boeing, start taking deliveries of the new 737MAX, then additional routes to the East Coast of the US will be launched, offering direct transatlantic connections to new smaller cities and communities on both sides of the Atlantic carrying additional millions of passengers per year between the two continents," he said.
The new 737MAX family builds on the Next-Generation 737's popularity and reliability, retaining operational commonality while delivering a new level of fuel efficiency for single-aisle airliners. The type will have the capability to fly more than 3,500 nautical miles (6,482 kilometers), an increase of 405 to 580 nautical miles (750 to 1,074 kilometres) over the Next-Generation 737 and will enable destinations such as Boston, New York and Washington to be served efficiently from airports across the UK, France, Spain, Portugal and, of course, Ireland.