New Zealand Government funding worth up to $100m to the Canterbury region is backing a new Chinese service into Christchurch. The $1.5 million of extra funding will be provided over three years from the existing Tourism Growth Partnership, to support the promotion of the new China Southern Airlines service from Guangzhou.
China Southern announced in August that it would commence a three times weekly link between Guangzhou and Christchurch from December 15, 2015 operated using a Boeing 787-8 Dreamliner. This was originally displaying just for the winter schedule, but last month reservations were opened for the route to continue through the summer 2016 schedule.
The extra investment is in addition to $270,000 approved by the Tourism Growth Partnership in 2014, to help fund three charter flights operated by China Southern Airlines to fly direct to the Canterbury region.
It's estimated the new year-round service will boost the South Island's economy by $100 million a year. Around 61,000 Chinese tourists visited Christchurch last year – spending $43 million. The airline, which already flies into Auckland, has used its expanding market presence in Australasia to further develop its hub transfers and route network.
Associated with the development of links into China three South Island companies have been awarded grants to help regional South Island tourism operators capture the China market through a 'New Horizons Fund' programme, which is part of the 'South' initiative.
The New Horizons Fund was designed to grow the capabilities within the regions of the South Island, to help local operators into the growing market and build local capability to enhance the visitor experience for our Chinese visitors. The recipients - Hanmer Springs China Cluster, Marlborough Tour Company, and Ultimate Wanaka – all receive $20,000 to develop specific products suited for the China market.
Boosted by an extended and successful ski season, Christchurch Airport continues to witness a significant growth in international arrivals. China numbers continue to soar, with an increase of 39.5 per cent last month, while the number of Singaporean travellers, United Kingdom visitors and those from the USA – New Zealand's third-largest international tourism market –all increased strongly during September 2015.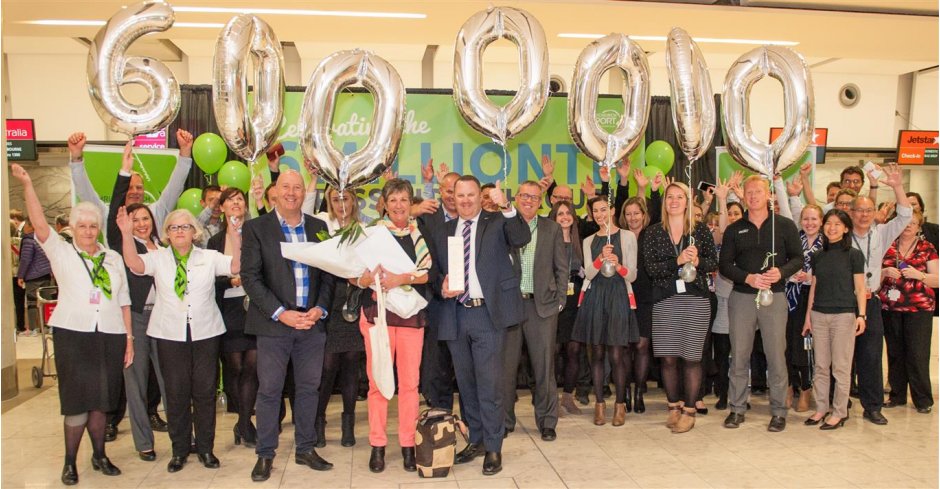 The strong traffic performance has meant the airport has exceeded the six million annual passenger milestone in the past couple of days. The last time Christchurch Airport reached the six million passenger mark in a rolling 12 month period was in October 2010.
"This is undoubtedly a significant milestone for our airport, our city and our island. As well as the purely statistical milestone, it reminds us that this airport remains the number one gateway to the South Island for international visitors and to the world for South Islanders," said Malcolm Johns, Chief Executive Officer, Christchurch Airport.
Christchurch Airport has seen airline seat numbers grow by 770,000 seats over the past year with strong growth coming from Taiwan (up 137 per cent), China (up 37 per cent), India (up 37 per cent) and SE Asia (up 7 per cent).
"This is great news for every region across the South Island because around 84 per cent of international visitors who arrive into Christchurch go on to visit other regions in the South Island, driving an industry that supports more than 60,000 regional jobs," added Johns.
Our analysis of OAG Schedules Analyser data shows how capacity from Christchurch Airport is forecasted this year, based on published schedules, to reach its highest level since 2010 and highlights its recovery following the major February 2011 earthquake. Domestic capacity is due to rise 4.9 per cent this year and international capacity by 5.8 per cent. Despite the growth in international connectivity, the domestic market continues to account for more than three quarters of departure seats.